Paylocity Payroll Review 2022: Benefits, Drawbacks, Alternatives
For midsize and large businesses, Paylocity's all-in-one platform could be a good fit, but its advanced features may be more than some small businesses need.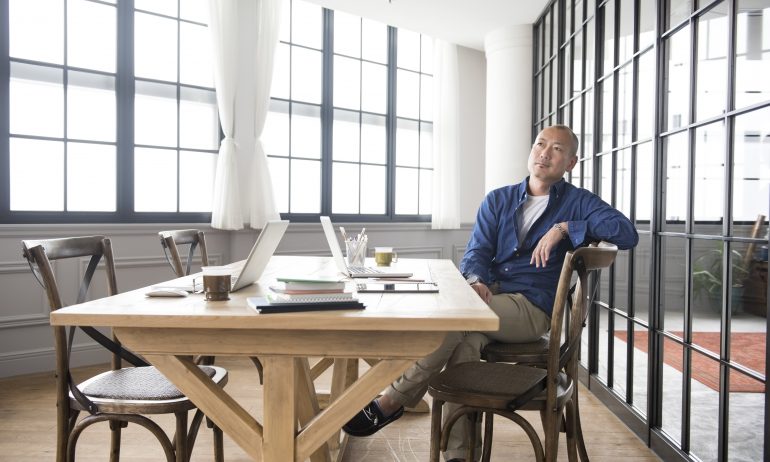 Many or all of the products featured here are from our partners who compensate us. This influences which products we write about and where and how the product appears on a page. However, this does not influence our evaluations. Our opinions are our own. Here is a list of our partners and here's how we make money.
Paylocity's all-in-one cloud-based payroll and human resources platform stands out by offering scalable services, hundreds of app integrations and solid customer service availability. Its payroll features aid business owners in paying employees, filing and paying taxes, reimbursing expenses and more.
Paylocity is best suited for midsize and large businesses, although small businesses that want automated HR and payroll processes may also want to check it out. Pricing is quote-based and available only when you schedule a demo.
All-in-one payroll and HR platform.

Designed for midsize and large businesses.

Robust integration options.

Expanded customer service hours on weekdays.

Lack of pricing transparency.

May not be the best fit for small businesses.
Pricing is quote-based and not available on the Paylocity website.

Yes, in all 50 states, Puerto Rico, the U.S. Virgin Islands and Guam. The software includes:

Calculation, filing and payment of federal and state payroll taxes.

State and local withholding tax returns.

State and local annual reconciliation.

Form 940 federal unemployment returns and Form 941 quarterly returns.

Federal and state unemployment tax returns.

Ability to manage employee benefits

Yes. Paylocity integrates retirement plan and benefit information with several vendors and offers benefits administration services.

Employee access to portal

Yes. Employees can clock in and out, request time off, view pay stubs, update personal information and collaborate with one another.

Yes, phone support is available Monday through Friday from 6 a.m. to 7:30 p.m. Central time.
Paylocity makes payroll faster by automating certain processes. For instance, you can automatically pull approved expenses and add reimbursements to an employee's next paycheck, and automatically transfer 401(k) information, retirement plans or benefits plan files to specific vendors through app integrations. It also offers flexible payment options, including same-day transfers and the option for employees to access a portion of their paycheck before payday.
Employees can complete several tasks through their Paylocity self-service portals, including requesting time off, enrolling in benefits and viewing existing insurance coverage. Employees can also use Paylocity's app to import and track their expense reimbursements.
You can run reports on Paylocity that can help you make informed decisions about your business. For example, running a labor cost report on the platform could highlight overspending or high cost centers. Other reports can offer insights about headcount, retention and turnover.
How much does Paylocity cost?
Paylocity's pricing is quote-based. The cost depends on the size of your organization, the frequency of payroll runs and the number of Paylocity services you select. When you request a demo, the company will send you a proposal that includes costs.
Scalable services, including HR and benefits administration
Paylocity's payroll services can handle greater complexity than some systems. That makes it more scalable — and a particularly good fit for midsize and large businesses with complicated requirements or large payrolls. With garnishment orders, for instance, you can email them to a dedicated team that will manage the wage garnishment process, including communicating with the proper agencies, setting up the garnishment, maintaining records, making payments and complying with state and federal laws.
Beyond payroll, Paylocity also offers other services that can help with time tracking, hiring, onboarding, staff development, benefits administration, compensation management and performance management. In 2019, it added a social network platform for companies, called Community, where employees and managers can share posts, publish comments and celebrate employee milestones, such as work anniversaries or birthdays.
Access to hundreds of integrations
Paylocity's robust integration ecosystem means more choices when it comes to payroll add-ons and benefits providers. More than 300 companies integrate with Paylocity, including over 100 financial services and retirement savings companies. Other payroll services on the market have a smaller selection, have partnerships with a single provider or don't offer retirement integrations.
Live customer service with high availability
Paylocity's live support team is available beyond basic business hours, and account managers are reachable 12 hours a day on weekdays. For comparison, Gusto, a top-rated HR and payroll product designed for companies of any size, offers 11 hours of customer support on weekdays. While other payroll products — including the basic plan from QuickBooks Payroll, a payroll product for businesses with up to 50 employees — require employers to submit a ticket and wait for a callback, Paylocity says nine out of 10 calls are answered within 20 seconds.
Paylocity doesn't publish pricing information on its website; you'll need to schedule a demo with a Paylocity representative to get pricing information. While quote-based pricing isn't unusual for HR and payroll products for midsize and large companies, the lack of pricing information makes it more difficult to compare options before talking to a sales representative.
Product specifics can also be tough to come by without a sales meeting; even Paylocity's collection of product training courses require you to log in. And unlike some payroll products, Paylocity doesn't offer a free trial.
Best suited for midsize and large businesses
Paylocity is available to businesses of all sizes. However, if you're a small-business owner looking to automate payroll, Paylocity's all-in-one HR and payroll platform may offer more options than you actually need. Other products such as Gusto, OnPay and ADP RUN that offer full-service payroll along with some employee benefits administration and other add-on features may be a better fit for your business and budget.
Other HR and payroll options
Paycom: Also good for larger businesses
Similar to Paylocity, Paycom is an all-in-one HR and payroll platform with extensive automation and reporting features designed to reduce the need for data entry and other routine tasks. Features include recruiting and onboarding, talent management, payroll, time management and HR management.
With Paycom's payroll product, you can also delegate certain steps to other users such as allowing employees to do their own payroll through a guided experience or relying on Paycom to handle the calculation and payment of employee garnishments. Paycom helps you process your first payroll and assigns you a dedicated specialist after you're onboarded. Pricing is quote-based.
Paychex: A solid option for small or midsize companies
Paylocity offers HR and payroll services, but it doesn't offer the same support as a PEO, or professional employer organization. A PEO is an outsourcing firm that acts as an employer of record for tax purposes, negotiates with providers on your behalf and administers benefits. PEOs are generally more costly because they typically come with a dedicated service team and more comprehensive HR administration. For small and midsize companies, the extra support may be worth the cost.
If you're interested in a PEO and payroll product, consider Paychex. It offers cloud-based payroll through its Paychex Flex products, and as a PEO, it can administer certain HR functions, including payroll, benefits and training. Paychex Flex products start at $39 per month plus $5 per person; PEO services are quote-based.