Strategies Small Businesses Can Use to Retain Employees
Competitive compensation, professional development opportunities and flexible schedules are some of the tactics small businesses can use to keep their employees.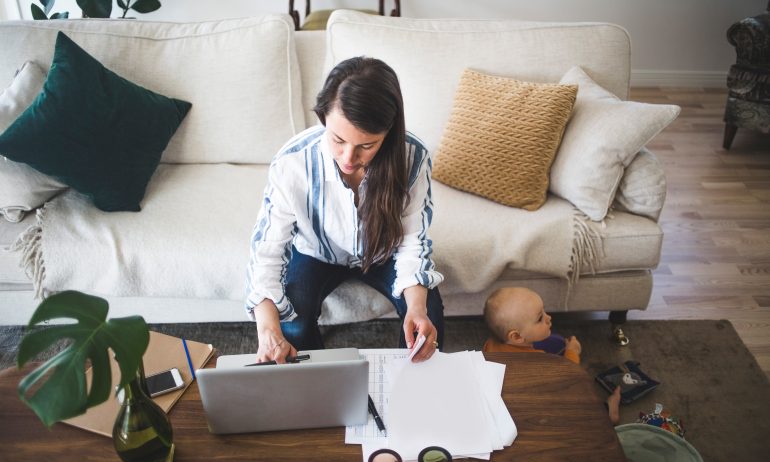 Many or all of the products featured here are from our partners who compensate us. This influences which products we write about and where and how the product appears on a page. However, this does not influence our evaluations. Our opinions are our own. Here is a list of our partners and here's how we make money.
High employee turnover, with the associated drop in productivity and added expense of replacing workers, can hurt a business of any size. However, small businesses, which generally operate on tight profit margins, can be hit especially hard when they lose workers.
The true cost of replacing an employee is difficult to determine. The Society for Human Resource Management estimates the average cost for a non-executive hire to be about $4,700, using survey data from 2021. Other available estimates put the cost much higher: from one-half to two times the employee's salary.
When tackling turnover issues, there are areas where small-business owners can focus their efforts to have a meaningful impact. Some, like compensation and benefits, are higher-cost budget items, while others, such as onboarding and communication, can be relatively inexpensive.
Of U.S. workers who left a job in 2021, 63% cited low pay as either a major or minor reason, according to a Pew Research Center survey. Offering a competitive compensation package, which typically includes wages, bonuses and other incentives, is just as important to retaining employees as it is to recruiting new talent. Regular pay increases also can help prevent employees from looking elsewhere, as well as boost morale.
Health insurance, retirement plans and paid time off are commonly offered by employers. Additional benefits can help set your business apart — such as mental health and wellness programs, commuter benefits and day care services, along with tax-savings options like health savings accounts, flexible spending accounts and 529 college savings plans.
If investing in benefit programs isn't financially feasible for your business, you have other options, according to Lauren Winans, CEO of Next Level Benefits, an HR consulting practice. "You could put aside the dollars that you are willing to spend and provide that as a reimbursement to employees to use those dollars as they see fit, whether that's to buy health care insurance … or maybe to offset child care expenses."
Something that small-business owners shouldn't overlook is their ability to help employees achieve equity between work requirements and personal demands. Giving employees generous paid time off, remote work options, flexible schedules, and encouraging them to take breaks and speak up if their workload becomes overwhelming are ways to show you value your employees' well-being.
"Any time a small-business owner can provide a level of flexibility and autonomy, that is really something that can be hard to find at a larger employer," says Winans.
The onboarding process can be key to retaining a new employee. "First impressions are really important," says Holly Wade, executive director of the National Federation of Independent Business Research Center. A new employee's connection to and investment in their role can be set within the first day to week of their tenure, says Wade.
"Connecting them with another employee and having that mentorship from the onset is hugely helpful," says Wade. Simple things like scheduling lunches between new hires and more senior staff, as well as regular check-ins, can help them feel like part of the team from day one.
Small-business owners are often in a position to give employees new responsibilities that can stretch their existing talents. "Being able to expand an employee's role and have them gain additional skills in areas that they might not have been initially hired for is often very attractive for employees and owners," says Wade. Highlighting these opportunities and fostering career-development conversations can show employees there's room for growth.
You may also encourage them to seek out external professional development resources, including online courses, conferences, workshops or apprenticeship programs. Providing a stipend or PTO to help offset the cost and time obligation can further show your commitment to employee growth.
Employee recognition programs that call out employee accomplishments are a good way to show your employees that they are appreciated. Including peer-to-peer recognition that allows employees to acknowledge each other's skills and talents can also build personal and team connections. And, rewards such as free meals, a day off and employee discounts, which may or may not be linked to performance, can do a lot to boost morale and make employees feel valued.
Communication and feedback
Effective, two-way communication that values honest feedback can make a difference in whether an employee stays or goes. Regular communication that explains why decisions are being made can help engage employees and build trust. Team meetings, one-to-one meetings and confidential employee surveys are also useful tools to help your employees feel heard.