SBA Line of Credit: How It Works and How to Get One
The SBA offers multiple lines of credit for business owners who need short-term working capital.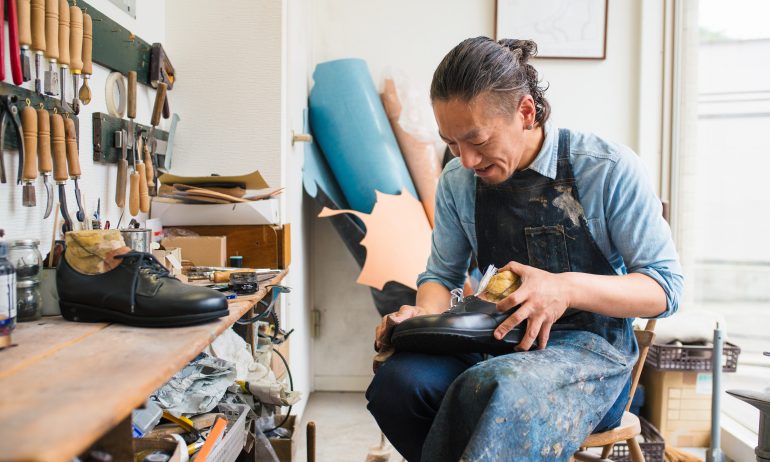 Many or all of the products featured here are from our partners who compensate us. This influences which products we write about and where and how the product appears on a page. However, this does not influence our evaluations. Our opinions are our own. Here is a list of our partners and here's how we make money.
The U.S. Small Business Administration provides loan products, including multiple lines of credit, through private lenders to help small-business owners thrive. SBA lines of credit can be worth up to $5 million, and this type of small-business loan is typically best if you need short-term working capital to weather seasonal ups and downs or overcome temporary cash flow shortages.
What is an SBA line of credit?
An SBA line of credit is a flexible form of short-term financing that provides a reservoir of money that you can draw on as needed. You pay interest only on the amount you borrow, which is different from other SBA loans that provide a lump sum that you pay back in its entirety over time.
with Fundera by NerdWallet
Most SBA credit lines are part of the CAPLines program, which offers fixed or revolving lines of credit to meet different small-business needs. Revolving CAPLines somewhat mirror a credit card — after being approved for a certain credit limit, you can tap these funds on an as-needed basis and your borrowing power goes back up with each repayment you make. If the credit line is fixed, the overall credit limit declines with every withdrawal, regardless of your repayments.
SBA Express lines of credit are also available. These are a variation of SBA Express loans, offering lower borrowing maximums (currently $500,000) but a response in as little as 24 hours.
There are four types of SBA CAPLines:
Seasonal CAPLines: This SBA line of credit is designed to provide cash flow to small-business owners who experience seasonal peaks and valleys in revenue. Funds can be used to cover increased labor costs and other expenses brought on by your business's busy season.

Contract CAPLines: This kind of credit line is available to eligible small businesses that need funding to execute their working contracts. This can cover supplies, labor, materials and more.

Builders CAPLines: As the name implies, this SBA line of credit is for builders and general contractors who work on residential or commercial buildings. Funds can be used for expenses like materials or direct labor related to building or renovation projects.

Working CAPLines: This revolving line of credit provides small-business owners with working capital for all kinds of operating expenses. This can include labor, inventory, manufacturing and more. Working CAPLines may come with higher fees compared with those on other CAPLines.
Rates and terms for an SBA line of credit
CAPLines are part of the SBA 7(a) loan program, and the borrowing maximum (up to $5 million) and interest rates mirror those loans. As of this writing, SBA loan rates range from 11.5% to 15%.
Additional terms for an SBA line of credit depend on the specific product:
| | Maximum repayment timeline | | |
| --- | --- | --- | --- |
| | | Lenders typically require payments after each busy season your business faces. Your business's accounts receivable or inventory may be used as collateral. You may also have to put up personal assets. | |
| | | Whenever a client settles an invoice, you must repay that amount to your lender if CAPLine funds were used to fulfill the contract. | |
| | | If you use this CAPLine to fund a building project, your business must repay it either upon selling the property or within 36 months of completion (whichever comes first). The property your business is servicing with the CAPLine will also serve as collateral for the credit line. | |
| | | Your business's collateral, along with average sales cycle and volume, will determine your credit limit. As far as collateral is concerned, you can expect to use your accounts receivable or inventory, though your lender may also require additional personal or business assets. | |
| SBA Express line of credit. | | SBA Express lines of credit have a faster funding timeline than CAPLines. | |
| | | The SBA will guarantee up to 90% for Export Express loans of $350,000 or less, and up to 75% for loans between $350,001 and $500,000. | |
| | | Interest rates are negotiated by the individual lender for Export Working Capital lines of credit. The maximum loan amount is $5 million, and the SBA will guarantee up to 90%. | |
If a borrower defaults on their SBA loan, the government repays the lender a percentage of the outstanding balance. This is known as the loan's guarantee. The maximum SBA guarantee for most credit lines is up to 85% for loans of $150,000 or less, and up to 75% for loans above $150,000. For SBA Express loans, the guarantee is only up to 50%, while Export Express loans are guaranteed up to 90%.
How to qualify for an SBA line of credit
The qualifications for an SBA line of credit mirror standard SBA loan requirements, including being a for-profit small business that operates in the U.S. and being in good standing on any existing government loans.
Business owners seeking a CAPLine may also have to meet additional eligibility requirements:
Seasonal CAPLines: Your business should be at least one year into operation. On top of that, it needs to show seasonal ups and downs throughout the year.

Contract CAPLines: The business must be profitable and have a history of fulfilling contracts. Your business must also have the ability to reasonably fulfill new ones.

Builders CAPLines: You must be a contractor who has a history of bidding on and successfully completing previous construction projects. This can include renovation projects.

Working CAPLines: Your business must have inventory or accounts receivable.
Most SBA-approved lenders also expect good credit (a FICO score of at least 690) and prefer to work with companies that have been in business for at least two years and have strong annual revenue.
Fund your dreams with a small-business loan
Find the business funding you need. Check out NerdWallet's picks for the best small-business loans and compare your options.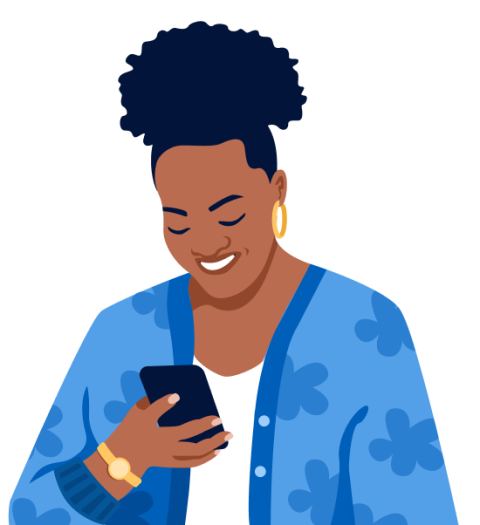 How to apply for an SBA line of credit
The SBA itself does not dole out loans or lines of credit. Instead, it partners with approved SBA lenders. To apply for an SBA line of credit, look first to any bank or credit union you already have a relationship with to see if it's authorized to offer SBA-backed funding. You can also check the SBA's Lender Match tool for some guidance.
Once you've found a lender you're comfortable with, it should be able to inform you of what documentation you'll need to apply. If the SBA also needs to review your application, its turnaround period is around five to 10 business days.
If the qualifying criteria for an SBA line of credit proves too rigorous, consider a business line of credit from a traditional lender. The annual percentage rate will likely be higher than with an SBA line of credit, but if your business needs short-term financing, it could be a good alternative.
Frequently asked questions
Does the SBA have lines of credit?
What is the minimum credit score for the SBA?
Is SBA 7(a) a line of credit?