SBA Loan Denied? Here's What to Do Next
Improving your business financials and considering alternative financing are some of the options.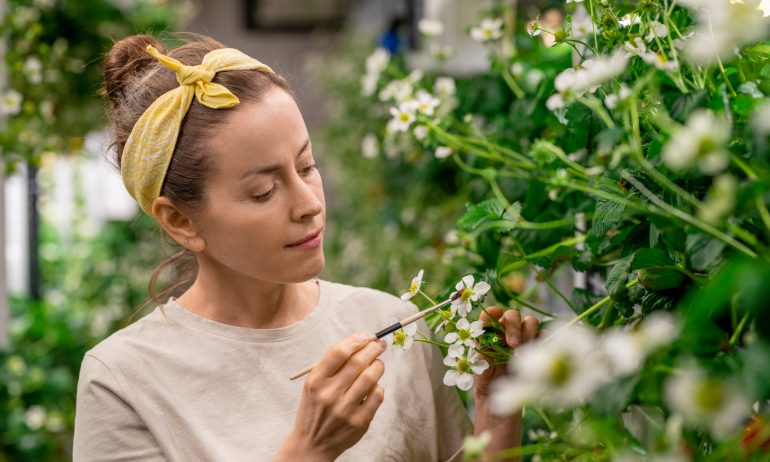 Many or all of the products featured here are from our partners who compensate us. This influences which products we write about and where and how the product appears on a page. However, this does not influence our evaluations. Our opinions are our own. Here is a list of our partners and here's how we make money.
Having an application for an SBA loan denied can be a frustrating experience for business owners in need of financing. These loans often come with some of the best interest rates available and are partially guaranteed by the U.S. Small Business Administration, which makes them very competitive.
If you're denied an SBA loan, the right course of action depends on the reason for the denial and the current state of your business finances.
with Fundera by NerdWallet
Find out why your application was denied
If your SBA loan application is denied, you should receive an explanation for the decision. If you don't or have questions, contact the lender where your application was processed to learn more.
The SBA has a set of loan requirements that you'll need to satisfy to qualify for a loan. If your business doesn't meet one of the following, the loan could be denied:
Business size: If your business doesn't meet the SBA's criteria for a small business, the application could be denied. Requirements differ depending on the industry, but generally include the number of employees as well as average yearly revenue.

Financing needs: To qualify for an SBA loan, you have to seek other financing options before applying. You also have to demonstrate a need for the funds and how you plan to use the money.

Business operations: Your business has to be legally operating for a profit with all registration requirements fulfilled. You'll also have to operate a business within an eligible industry. Ineligible industries include lending, gambling and religious services.

Business location: The SBA requires borrowers to be physically based in the U.S. with the primary business occurring within the country as well.

Existing investment: To meet SBA standards, you will need to demonstrate that you've made a personal investment into your business — whether through time or money.

Business character: Businesses need to demonstrate that bills are paid on time, that they aren't delinquent on existing loans, and that no partners with at least 20% ownership are currently incarcerated, on probation, on parole or are defendants in a criminal proceeding.
Additionally, individual lenders will likely also have requirements and criteria. Be sure you're aware of what's required before applying.
Work on personal and business credit
Typically, SBA loans go to applicants with good credit (at least a 690 FICO score). While some SBA loan programs, such as SBA startup loans, cater to business owners with lower credit, an application will likely have a better chance with a higher credit score. If your SBA loan is denied due to a low credit score, consider these tips to build credit fast.
If your business has been in operation long enough, you'll likely have a business credit score as well. This will also be considered in your application. While there are various business credit scores, the SBA uses the FICO Small Business Scoring Service, or SBSS, for its 7(a) program. This score ranges from 0 to 300, and the SBA looks for at least 155 in most applicants. However, individual lenders may have different minimums.
Review and improve financials
Your business and personal finances, beyond credit history alone, can play a role in SBA loan approval. Since the SBA partially guarantees each loan, it wants to be sure each business will be able to repay. The more revenue your business generates, and the healthier its cash reserves are, the more likely you'll be approved.
Your personal finances also play a role here, especially if your business is too new to have a credit history. The SBA determines how your own financial situation may impact your business and may reject you if you're personally overloaded with debt or aren't generating predictable, recurring income.
The more money you bring in — and keep within the business — will demonstrate to SBA lenders that you can afford to pay off what you've borrowed. Plus, it shows your business is successful and resilient.
Apply again with a stronger application
The SBA requires prospective borrowers to wait 90 days from the denial notice before they can reapply. If you can wait three months, use the time to bolster your application in the above areas. Work with your lender to make sure your new application meets all the requirements.
If you can't afford to wait 90 days, consider other financing options.
with Fundera by NerdWallet
Consider SBA loan alternatives
If you can't wait to reapply, there are alternatives from traditional and online lenders.
Online lenders often have lower acceptance thresholds, but this option could also come with higher interest rates and shorter repayment periods. Traditional lenders may offer more competitive rates and terms, but business owners could find it more difficult to get approval from them than the SBA or other creditors.
Common loan types include term loans and lines of credit; however, if you have a more specific need for the funds, you may also want to look at other financing options. For example, if you need to buy a new walk-in freezer for your restaurant, you might be able to get equipment financing instead. With an equipment loan, you can get the money you need to purchase a specific item. This item also serves as collateral on the loan, which may make approval easier.