Do You Need a Financial Advisor as a Small Business Owner?
A small business financial advisor can spot trends, plan ways to boost profit and help you prepare for retirement.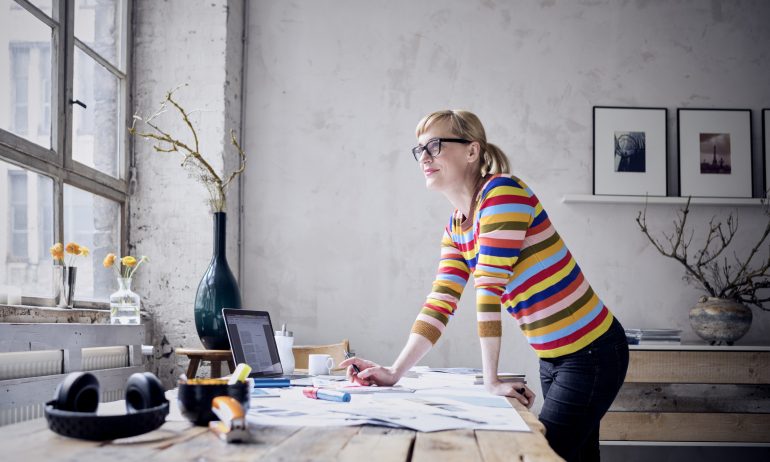 Many or all of the products featured here are from our partners who compensate us. This influences which products we write about and where and how the product appears on a page. However, this does not influence our evaluations. Our opinions are our own. Here is a list of our partners and here's how we make money.
Some projects lend themselves perfectly to the DIY route: You can change your own car oil, paint your home, maybe even patch up your own roof. But managing your small business finances? Unless you have a background in the subject, this is something you could consider leaving in the hands of an expert.
For a small business owner, your finances are like gas in the car. Money keeps your business running. If you manage your cash flow properly, your business can take you to destinations you've always dreamed of: rapidly scaling your business, early retirement, and more.
With so many exciting possibilities, it may come as a surprise that 34% of 1,960 small business owners surveyed by the business directory website Manta have no retirement savings plan in place. Many of these business owners state that they don't have enough profits to fund their retirement.
If you're struggling to handle your own finances, a small business financial advisor may be the right solution. While it does cost money to work with a financial advisor, the upfront investment can be worth it to increase your business's financial health, create a plan for your retirement, and more. In this article, we'll explore what a small business financial advisor does and how they can potentially help your business.
Smart money moves for your business
Grow your small business with tailored insights, recommendations, and expert content.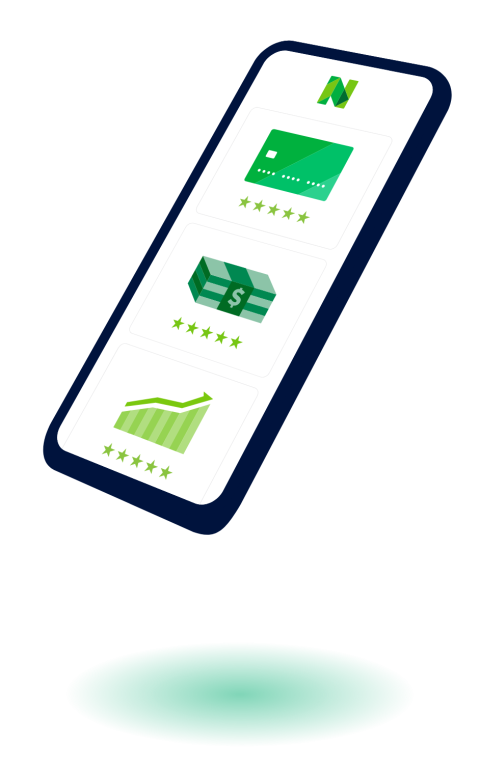 What is a small business financial advisor and what do they do?
A small business financial advisor is a professional who can help you maximize the capital that goes into starting and running your business.
The most practical part about managing your business finances is that it keeps your business alive. But you didn't start a business just to skimp by. You want your business to make a profit, scale, and thrive. Keeping your business finances healthy can help you achieve this.
A list of services a financial advisor can offer for a small business owner include:
Spending and saving strategies.

Recommended accounts for operating your business.

Profit and loss analysis.
Who should hire a small business financial advisor?
A financial advisor can be a useful resource for any business owner. After all, you'll want the best advice available to you when making decisions about your business finances.
If you have little experience, hiring a financial advisor can be especially helpful. Many businesses fail in their first few years and it's often due to poor planning and costly mistakes. The expertise of a financial advisor can compensate for your lack of experience. They can help you make sound financial decisions for your business, as well as create a financial plan you can follow for the life of your business.
That said, it's never too late to consult a small business financial advisor, especially if you're considering some big changes, like acquiring a new business, passing ownership to someone else in your organization, planning for retirement and more.
with Fundera by NerdWallet
Benefits of a small business financial advisor
Working with a small business financial advisor can have myriad benefits for both you and your business. Let's explore some of these further.
As a small-business owner, you wear a lot of hats and are constantly switching between them. One minute, you might be researching a new marketing strategy. Next, you may be handling some customer service issues. With so much to do, not everything can get your full attention.
But the last thing you should put on your "I'll get to it" list is your business finances. Poor bookkeeping, unsound financial decisions and cash flow "clogs" can negatively affect your business.
That's where delegating your business finances to an expert comes in handy. While you're running your business operations, a financial advisor will help keep the capital flowing as well as help you develop a plan for what to do with that capital.
Many small business owners might not know that they're overspending in certain areas of their businesses. A small business financial advisor will evaluate your business finances and see where you can cut unnecessary costs.
When you save money, you have more capital to invest back into your business and expand it by:
Exploring new marketing tactics.

Offering employee raises.
As we mentioned, you will have to spend money to work with a financial advisor. However, as the saying goes, "you have to spend money to make money." This business expense should lead to growth down the line.
Help execute your business plan
When you write your business plan, you can have grand ideas about where you want to take your business. Often, these goals can be financially unrealistic and you'll need an objective outlook if you want to bring your business idea to fruition.
This is where a small business financial advisor comes in. Earlier, we mentioned that capital is like gas in a car. Your business plan is the coordinates you put into your GPS—while the directions are there, you won't get anywhere if the tank is bone-dry. A financial advisor can help you put gas in the tank so that you can get your business to its end destination.
Some financial advisors will be more involved in the execution of the business, including researching market trends. Some markets are more competitive than others and you'll need an expert opinion on how your business will fare in such a market.
Market projections, advancing technology and other factors can affect the growth of your business. You want to ensure your business is financially healthy so you can weather challenges and capitalize on opportunities.
Investment and retirement planning
For many business owners, their investments are all wrapped up in their business with the logic that they can later sell their business to fund their retirement. While it's natural to want to give your business everything you have, this is an unwise investment strategy. A healthy investment portfolio is one that is diversified. A financial advisor can offer personal finance tips and help you choose which investments work best for your unique situation, including when and how you want to retire.
As your business starts generating more revenue, your small business financial advisor can also help you decide how to invest this capital to continue growing your business.
Whether retirement is a long way off or just around the corner, this isn't the only instance when you should consider what will happen to your business when you're no longer in charge. While it's a more difficult conversation to have, you should create a plan for what would happen to your business in the event of your death or disability, known as a succession plan.
Your small business financial advisor can help you draft this document so there are clear instructions on how to keep the business running or prepare for its sale in your absence.
Finding the right small business financial advisor
You may be tempted to choose the first financial advisor you come across, but as with every other decision you make for your business, research is key. Beyond finding a financial advisor who specializes in small business finances and works with other business owners, you'll also want to find someone with whom you're comfortable. Talking about finances isn't everyone's favorite topic, but if you can't openly discuss your finances—the good and the bad—your advisor won't be very useful.
Getting a recommendation from friends, family or other business owners is a great place to start, but you'll also want to cross-reference a financial advisor's legitimacy with organizations like the Society of Financial Service Professionals or the Financial Planning Association. Active members with groups like this usually indicate a financial advisor is legitimate. Here are some other things to consider:
Make sure the financial advisor is a fiduciary
When a financial advisor is a fiduciary, it confirms that they are legally obligated to always prioritize the client's interest. This means that if they had the option to recommend a client Option A (which would make the advisor more money) or Option B (which is in the client's best interest), the financial advisor is legally required to recommend Option B.
If your small business financial advisor is not a fiduciary, you can't be sure they're acting in your best interest.
Choose financial advisors who charge a flat fee
Another consideration when finding the right small business financial advisor is their pricing structure. Finding an advisor who charges a flat fee is typically the more transparent route to go. Financial advisors who work by commission, on the other hand, can create conflicts of interest. They might operate in a way that nets them the most commission but isn't necessarily best for you. Flat-fee models eliminate this incentive and encourage financial advisors to focus on offering value over volume.
Choosing somebody to coach you on your business and personal financials isn't a decision you should take lightly. When interviewing which small business financial advisor is right for you and your business, consider asking the following questions:
What is your pricing structure (flat fee or commission)?

What are your qualifications and designations?

How many years of experience do you have?

Do you have experience working with small business owners?

Do you have any referrals?
Common mistakes a financial advisor can help you avoid
If you're still not sure if a small business financial advisor can provide value to you and your business, here are some mistakes you can avoid with professional guidance.
Many entrepreneurs start their own small businesses because they want to write their own paychecks. However, overpaying yourself can stunt the growth of your business. A financial advisor can assess your business's financial health and determine whether your cut of the profit is reasonable.
On the other hand, if you're afraid to pay yourself anything because you don't want to detract from the business, they can also help you settle on an appropriate amount so both your needs and the needs of your business are met.
Mixing your personal and business expenses
Keeping your personal and business expenses separate is key for many reasons, including tax and liability purposes, but you may be unsure how to set up and manage separate accounts. A small business financial advisor can help you find the right business bank account for you, as well as manage these separate accounts.
Not researching your business structure
Should you run your business as a sole proprietor, form an LLC, or start a corporation? These are questions you'll likely be confused about when you first start running your business—and you may decide to revisit it down the line for tax purposes. Consulting with your small business financial advisor can help you understand each business structure and which would best fit your business model and goals.
Not having a retirement plan
A small business financial advisor can do more than assist you with managing your business assets. They can also walk you through personal financial decisions, like your retirement plans. A financial advisor will help prepare to smooth the transition between running a business and retirement with a business exit strategy.
Not researching insurance plans
It's easy for small business owners to be overwhelmed by the sheer volume of small business insurance plans available. However, you want to make sure you and your employees are covered—from the required, like unemployment insurance, to optional plans that could provide a significant income, like key person insurance.
Alternative options to a small business financial advisor
Hiring a financial advisor can be a significant commitment, especially if you don't have the available funds or minimum account balances. If you're not ready to retain a small business financial advisor, there are other options you can explore:
Today, robots can do more than vacuum and mop your floors. Robots can even help you manage your finances.
A robo-advisor is an automated investing service that uses algorithms to build and grow your investment portfolio. Depending on which robo-advisor you choose, you can manage your taxes, optimize your investment portfolio, plan for retirement, and more. Also, a robo-advisor can be a cost-effective alternative to hiring a small business financial advisor.
Advice-only financial advisors
Sometimes you want to manage your finances yourself but you still need some guidance. Some financial advisors allow you to consult them for advice only (although many of them are hoping to take you on as a client). Paying a one-time fee for counsel on your current financial situation can help you make the right decisions for yourself.
Do you need a small business financial advisor?
Hiring a small business financial advisor is not necessary but it is highly recommended. A financial advisor may ask questions about your business you didn't even know to ask. Most importantly, a financial expert will help to strengthen the long-term financial health of your business. Capital is the lifeblood of your business and it's an aspect of your business that you should consider leaving in the hands of a competent financial professional.
This article originally appeared on Fundera, a subsidiary of NerdWallet.