Refinancing a Small-Business Loan: 7 Smart Tips
Refinancing your small-business loan starts with calculating the costs and asking questions.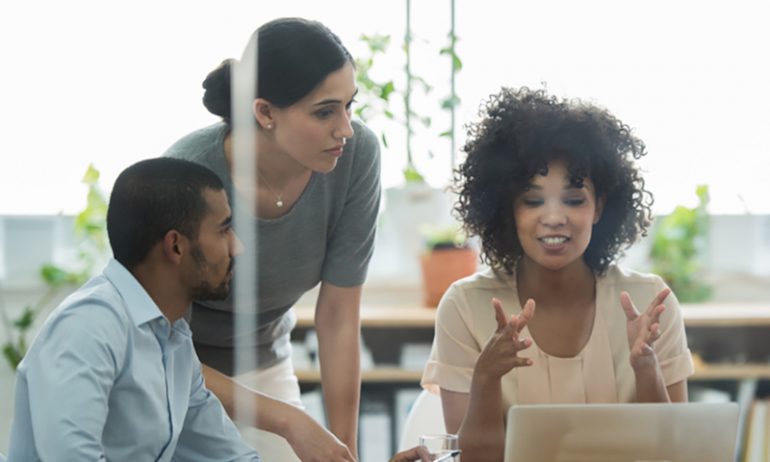 Many or all of the products featured here are from our partners who compensate us. This may influence which products we write about and where and how the product appears on a page. However, this does not influence our evaluations. Our opinions are our own. Here is a list of our partners and here's how we make money.
Refinancing a small-business loan can be a critical step if you're an entrepreneur looking to grow your company — especially if you're struggling with monthly, or even daily, loan payments.
A refi can lift you out of that debt trap by getting you a lower rate and reducing your loan payments, says Dealstruck CEO Ethan Senturia. He says it could also be a way to unlock equity if a refi brings in additional financing.
That's why small-business owners should always be alert to refi opportunities, says Molly Otter, chief investment officer of alternative lender Lighter Capital.
"They should be keeping tabs on the market, constantly talking to bankers and researching other financing providers to see if there are better, cheaper options out there," she tells NerdWallet. "At the end of the day, you want to keep your cost of capital as low as possible."
NerdWallet reached out to several lenders who shared seven important tips for refinancing a small-business loan:
"The whole point of a refinance is to bring the cost down," says Evan Singer, general manager of SmartBiz, an online lender that specializes in SBA-guaranteed small-business loans.
"Do your homework on all the different components" of a possible refinanced loan, he tells NerdWallet. These include the interest rate, closing costs and the loan term.
Your best option will most likely be an SBA-guaranteed bank loan, which typically has a lower interest rate. An SBA loan is usually based on the current prime rate plus an additional markup rate, known as the spread, of 2.25% to 2.75%. Based on the current prime rate of 3.5%, an SBA loan rate would range from 5.75% to 6.25%. But the federal agency imposes strict rules for applicants, and the process can be lengthy.
There are alternative lenders, including SmartBiz, that offer SBA-backed financing, as well as those that offer other types of products, including Dealstruck and Fundation. You can find out more on loan options for business debt consolidation or refinancing.
Figuring out the math also means determining whether the time you'd spend to refinance would be worth it. The process may take a couple of weeks or more with an alternative lender — or months if you're applying for an SBA-guaranteed loan.
Singer says of the refinance hassle: "At the end of the day, is it worth it to save $1,000?"
2. Ask the right questions
Sam Hodges, founder of Funding Circle, says you must ask the basic questions, just like when you apply for any loan:
 "Over what period of time will you need to pay back the loan or other financing product?"

"What does that entail in terms of your monthly cash burden?"

"What collateral will you need to pledge?"

"What happens if you want to prepay or need to pay late?"

"How does the overall effective annual interest rate (or APR) compare with other options?"
3. Be picky about your lender
Another consideration is the quality and the reputation of the lender, he says. He cited the Small Business Borrowers' Bill of Rights adopted by the Responsible Lending Coalition, which is working for a more transparent lending experience for small-business owners.
"Focus on lenders who are committed to these principles," Hodges tells NerdWallet.
4. Watch out for penalties
When you get a loan the first time around, you should make sure you know the process for paying it off. It's important to read all of the fine print. This can be critical when you're trying to get out of a bad loan.
For example, Sam Graziano, CEO of alternative lender Fundation, points to financing products that require a borrower to make daily payments based on a set repayment obligation.
One example is a merchant cash advance, which a borrower typically pays back based on what's called a buy rate. So with a merchant cash advance of $100,000 and a 1.2 buy rate, you multiply the advance by the rate, which means the total amount you must pay back is $120,000 over an agreed-upon period.
With some lenders, a borrower must repay that total amount even if they're able to pay off the debt ahead of schedule.
In some situations, it may make sense to just stick with the loan, Graziano says. But if that debt obligation is already causing serious harm to the small business, it makes more sense to refinance, even it means taking a hit by prepaying.
"If those contracts are sucking out too much cash from the business, then you're better off taking the pain now," Graziano says.
5. Keep an eye on your lender
When paying off an existing loan, stay on top of that process, Dealstruck co-founder and CEO Senturia tells NerdWallet.
"You should be asking for a payoff letter and wiring instructions," he says. He warns: Some lenders "can make it difficult to pay off a loan because they want to extract more money."
"Make sure they don't drag their feet."
Lenders watch for red flags when evaluating small-business borrowers, especially those looking to refinance existing debt. There are steps you can take now to boost your chances of qualifying for a refi:
"The biggest issue we run into is if the business already has too much debt," Senturia of Dealstruck says.
Otter of Lighter Capital says small businesses that routinely take on high-interest loans could also face more scrutiny because these companies  "often have cash-flow issues" and chances are any new financing "will be used to pay toward these loans instead of growing their businesses."
The type of debt your small business is carrying could also give a lender pause. One example is the merchant cash advance, also known as an MCA. That's when a business sells a portion of its future credit card receivables. This type of financing is easy to obtain, but typically more expensive.
In some cases, poorly run small businesses end up taking on a series of merchant cash advances to keep the business going. That's a bad sign for some lenders.
"When they have a long history of using MCA after MCA, a lot of times we'd see that the business isn't borrowing prudently," Graziano of Fundation says. "It's a red flag. It wouldn't mean an automatic 'no,' but that would be a factor in our decision-making process."
That's also the case at Lighter Capital, which Otter says is wary of small businesses "that are loaded with merchant cash advances  or high-interest-rate loans."
"These companies are typically red flags for us because they don't understand — or didn't do that math on — how expensive these loans are," she adds, "which can indicate that they are not financially savvy."
Don't try to mislead a lender
Trying to mislead a lender could also backfire. "The biggest flag for us is dishonesty," says Hodges of Funding Circle. "If someone provides inaccurate or misleading information about their business or how they're planning to use our funds, that's a major flag."
7. Make an SBA loan part of your refi plan
Again, SBA-guaranteed loans are probably the best deal out there for a small-business borrower looking to keep costs down. The downside is you'd have to go through a tough application process that could take months.
That makes an alternative lender an attractive option because although you're paying at a higher rate, you get the money faster, so "you could start executing on your growth plan today," Senturia says.
But there's a way to get the best of both worlds, he adds. You could refinance a loan with an alternative lender, such as Dealstruck, while working through the SBA application process, he says.
"We've done that in certain cases," he says. "It's been a great bridge type of loan for certain folks."
If business loan refinancing makes sense for you, check out NerdWallet's small-business loan comparison tool.