Can You Get a Startup Loan With No Credit Check?
Online lenders may offer startup loans with no credit check, but this financing will likely be expensive.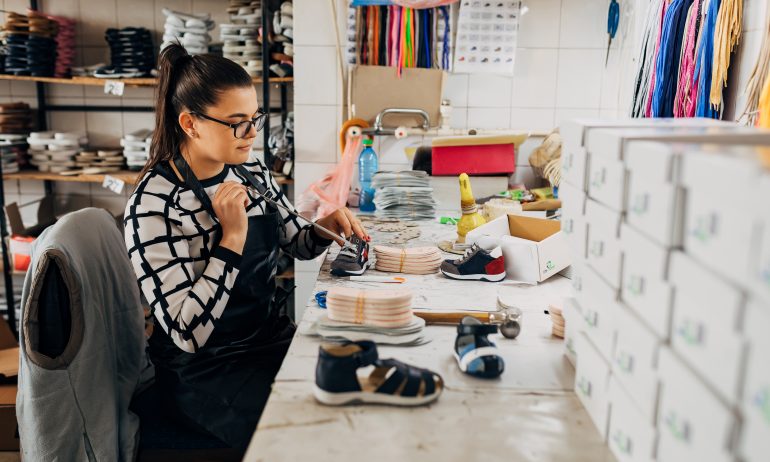 Many or all of the products featured here are from our partners who compensate us. This may influence which products we write about and where and how the product appears on a page. However, this does not influence our evaluations. Our opinions are our own. Here is a list of our partners and here's how we make money.
If your credit isn't the best, you may be able to get a startup business loan with no credit check. But such options may have hefty fees or high interest rates — especially if approval is said to be guaranteed. Be wary of such products; reputable lenders won't guarantee you'll get a small-business loan without first checking your credit.
Here are startup business loans that won't affect your credit and other financing options entrepreneurs may want to consider.
Startup loans with no credit check
Some alternative online lenders may not take credit into consideration for startup business loans. Online loans tend to have looser requirements and deliver funds quicker than traditional bank loans do, but they may charge higher interest rates and fees for that convenience.
Here are a few options from major lenders.
The PayPal Working Capital loan doesn't require a credit check and instead takes your PayPal account history into consideration. You'll need to have had a PayPal Premier or Business account for at least 90 days to qualify.
The loan offers flexible payments, and funding can arrive in just minutes. You'll pay one fixed fee at application time based on your loan amount, selected repayment percentage and business's PayPal account history. You dedicate a portion of your sales to automatically repay the loan.
American Express Business Loan
The American Express Business Loan lets borrowers apply for funding from $3,500 to $75,000. Repayment terms range from 6 to 36 months. The catch? Only current AmEx Business Credit Card owners who meet certain qualifications can qualify for this loan. American Express will do a soft credit check when you apply, which doesn't have an impact on your credit score.
If your business is organized as a corporation or limited liability company, BlueVine won't perform a hard credit check when you apply for a loan. It will run a hard credit pull for businesses organized as a general partnership or sole proprietorship, but only after you've accepted a loan offer. BlueVine offers business lines of credit.
Are there guaranteed startup business loans with no credit check?
While there are lenders that promise "guaranteed" startup business loans, you'll want to tread lightly if you come across one of these offers. Credible business lenders are unlikely to approve a startup loan without first checking your credit.
Lenders do this to determine how risky it is to lend you money. If you have a good personal credit score (a FICO score at or above 690), it can be easier to qualify for business financing at favorable terms and interest rates. If your business doesn't have an established track record, it can be challenging to secure a startup business loan with bad credit.
Some lenders may perform a "soft" credit pull when you apply for funding. This isn't the same as not doing a credit check. Soft pulls let a lender know if you're likely to qualify but won't ding your credit score. So if your application isn't approved, at least won't have to apply elsewhere with a lower score.
Can you get a startup loan without a credit check?
It can be challenging to get a startup loan in general because new businesses won't have an established financial track record for lenders to consider. If your personal credit isn't in the best shape, there are no-credit-check loans that you can apply for. While these options may be limited, there are lenders that take factors aside from credit into consideration.
Business loan lenders often evaluate potential borrowers based on the "five C's of credit" — capacity, capital, character, collateral and conditions. "Character" includes your credit score, and if a lender isn't going to take that into consideration, it'll likely weigh other factors like your cash flow more heavily.
Startup business loans with no credit check: pros and cons
There are some obvious benefits to startup loans that don't require credit checks, but also some downsides worth looking out for.
Can gain access to funding even with bad credit.

It may be easier to borrow in the future if you pay back this loan on time.
No-credit-check loans can come with higher interest rates.

You can end up spending a lot on interest, which may outweigh the benefits of the loan.
What are other options for startup funding?
If you're struggling to secure a startup loan due to your credit, you may want to consider other financing options that don't necessarily require a good score, such as: