Still Can't Find Good Employees to Hire? Try These Perks
More paid time off and increased flexibility can help your company stand out to prospective employees.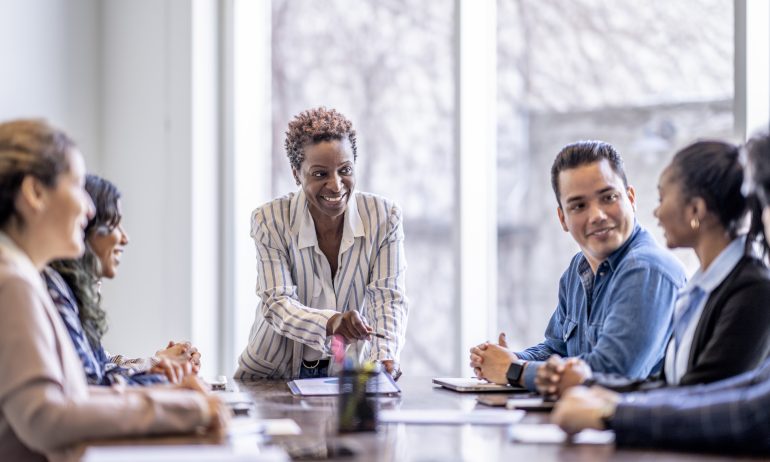 Many or all of the products featured here are from our partners who compensate us. This influences which products we write about and where and how the product appears on a page. However, this does not influence our evaluations. Our opinions are our own. Here is a list of our partners and here's how we make money.
While big corporations make headlines for shedding large chunks of their workforce, many smaller businesses are still struggling to staff up.
In fact, nearly a quarter (23%) of small-business owners listed finding and retaining talent among the top challenges facing their business, according to an October 2022 NerdWallet survey. 
Beefing up your benefits package is one way to solve your hiring woes — and it doesn't have to be at the expense of your cash flow. There are cost-neutral perks that can make your company stand out to candidates, as well as big-ticket items for businesses with the budget to invest in benefits.
It doesn't cost anything to offer more paid time off to employees, says Paaras Parker, chief human resources officer for Paycor, a payroll and human resources software company. And small changes, such as an extra day or two, can go a long way.
How you frame that additional time off matters, too. Offering a paid mental health day or PTO for volunteering speaks to your company values and helps attract like-minded employees.
Another time-off trend that can set your business apart: offering a sabbatical.
This perk does carry a cost for employers, but companies can be strategic about how they structure their program, Parker says, noting sabbaticals can be a recurring or one-time perk that's unlocked after employees hit a tenure milestone.
"Sabbatical usage isn't super high," Parker says. "But you don't know how many times I hear people say, 'Just knowing that I could do that provides me so much peace of mind.'"
"The No. 1 thing we see candidates [say] they're looking for in their next job is flexibility," says Jen L'Estrange, founder and managing director of Red Clover, an HR outsourcing firm that specializes in small and midsize businesses.
This includes flexibility on the big things, like when and where employees are expected to work, as well as small things like dress code expectations and other aspects of office culture.
"A number of businesses we work with encourage people to bring their pets in," L'Estrange says. 
A pet-friendly office saves your employees the expense of a dog walker or daycare but costs your business little to nothing. (Just make sure you're covered under your small-business insurance policy.)
Businesses that can offer remote work would be wise to do so — 48% of workers said they would "definitely" seek a remote position for their next job, according to a June 2022 survey by the Society for Human Resource Management Research Institute. 
And those with a hybrid model can up the flexibility factor by letting employees choose which days to telework.
Companies can also consider implementing "summer hours" and shifting to a shorter workweek — giving employees a half or full day off on Fridays — during the months of June, July and August. This gives employees more flexibility and time off, during a time they would normally use it the most.
Stipends and stand-out perks
Adding perks and programs that center on learning and development, whether via an annual stipend or mentorship program, can help your small business stand out to job seekers. 
"[Opportunities] for new employees to expand their network are great perks that might not be afforded to junior talent in larger companies," says Laura Mills, head of early career insights at Forage, an online learning platform. "Featuring these perks in job descriptions and interviews are great ways to prove your company's value to future employees."
Wellness stipends, work-from-home stipends and other subsidies can be monthly, annual or one-time benefits, depending on your company's budget.
If you have the funds to make more substantial investments, a monthly or annual student loan repayment benefit can be a game changer for recruitment. Only 7% of employers currently offer this benefit, according to the Society for Human Resource Management's 2022 Employee Benefits survey. 
Adding a health insurance option that includes coverage for fertility treatment or an employee assistance program that provides mental health benefits can also make your business stand out to prospective employees. 
Consult with your payroll services provider, accountant or financial planner to determine what is feasible for your business. And make sure you're broadcasting whatever benefits you do offer — and how they connect with your company's values — not just in job postings but also on your company's LinkedIn, Indeed and Facebook profiles.
"Candidates do their research before the interview," L'Estrange says. "Using what's available through those platforms is a wonderful way to showcase how you're different."