How Much Are Travel Points and Miles Worth in 2021?
We analyzed the value of 15 different loyalty programs' points and miles amid the COVID-19 pandemic.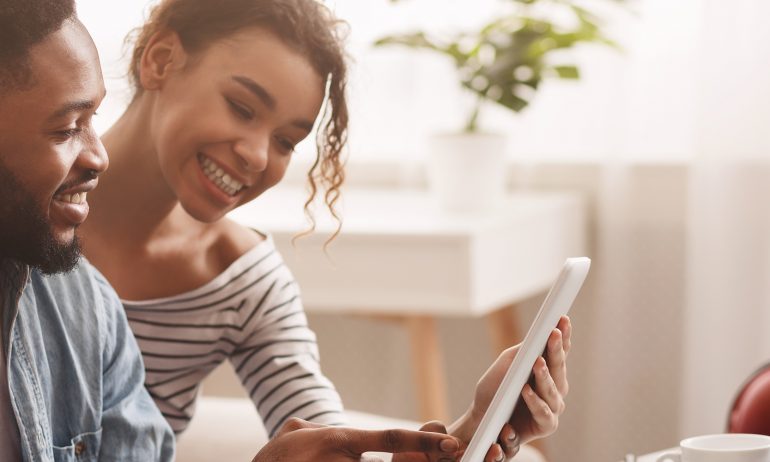 Many or all of the products featured here are from our partners who compensate us. This may influence which products we write about and where and how the product appears on a page. However, this does not influence our evaluations. Our opinions are our own. Here is a list of our partners and here's how we make money.
The travel world has been upended, but what about the value of miles and points? Which travel programs have devalued their rewards programs, and which have maintained or improved them?
To find out, NerdWallet performed a comprehensive analysis of eight airlines, seven hotel programs and nine credit card rewards programs,comparing cash and award bookings across many dates and cities. This analysis was performed while international travel was deeply disrupted, so we focused on domestic flights and hotel bookings.
See 2021's Best Travel Cards.
The Best-of Awards List has dropped. Here's your shortcut to 2021's best travel reward programs and more.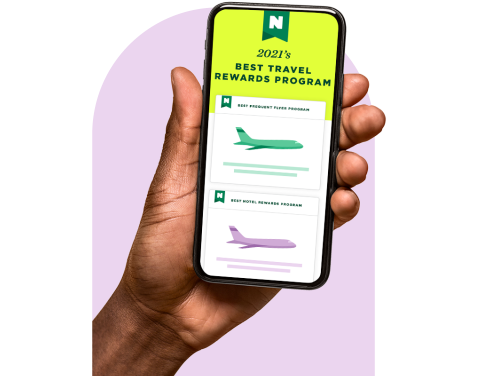 What do these values mean?
Our valuations differ from many others in that they are drawn from hundreds of real-world redemptions. They are not hypothetical or maximized values based on idealized conditions, but actual representations of how many cents per point or mile you can expect to get when making award bookings. Consider them a "baseline" value for what you could actually get when using your award currency to book regular trips (i.e., we're not limiting our search just to travel options where you'd receive outsize value).
This year we made a few methodological changes, like excluding international travel as mentioned above, and using the 75th percentile of values rather than the median or average. Here's how to think about this result: It's like making a bunch of award searches for your trip and choosing the ones that offer above-average value but still get you where you want to go. Remember, we're not talking about using points and miles solely to extract the most value here — instead, we want to know what sort of value is available when booking the domestic travel that folks are likely to want this year. Read more about these updates in the methodology section below.
We compared the cost of booking a flight with either cash or miles across several routes and dates. Note that we compared main cabin and basic economy fares only, not premium cabin redemptions.
It might seem like Southwest's best-in-class 1.6 cents per point value makes it the best rewards program, but keep in mind that this value tells only half the story.
It also matters how difficult these miles are to earn. Taking this into effect, we get the "reward earning rate" for each program, which represents the percent you can expect to get back in value for every dollar spent with the airline.
Alaska's miles may not be the most valuable, but its program's distance-based earning system makes them much easier to earn than the spending-based rates of many competitors. Southwest and Hawaiian hold their own, while JetBlue and Frontier drop to the back of the pack in this category.
To determine these values, we compared the cost of booking a room with either cash and points across several locations and dates.
Hotel reward programs vary significantly in their point valuations, from 2 cents per point for Hyatt down to 0.3 cent per point for Radisson. The lesson here is to pay close attention to the math, especially when considering hotel credit card sign-up bonuses. For example, 10,000 Hyatt points are worth more than four times as much as 10,000 Hilton points. Don't be fooled by sky-high welcome offers from low-value programs.
Again, the value of these points is only half of the equation. To determine the overall "bang for your buck" that these rewards programs offer, we have to factor in the rate at which they are earned.
Here the playing field evens out significantly thanks to the vastly different point earning rates between programs. For example, spending at Hyatt earns 5 points per $1 while spending at Wyndham and Hilton earns 10 points per $1. So, although points like Wyndham's are only half as valuable as Hyatt's, you still get a similar bang for your hotel spending buck by spending with either brand.
Credit card points work differently than airline and hotel rewards programs. First, most travel credit card points can be used to book travel directly at a fixed rate. For example, Chase Ultimate Rewards® points can be used to book travel through Chase's travel portal. Second, these points can be transferred to many partner programs.
To determine these values, we compared both the baseline value (booking through a program's own portal) and the highest-value transfer partner. We averaged these two values, weighting toward the upper end for programs that had more high-value transfer partners.
Here we include two values: Our valuation, which takes transfer partners into account, and the baseline values. In many cases, these values are identical because the program either does not have transfer partners, or these transfer partners do not offer high-value points and miles.
We collected real-world data on hundreds of flights and hotel stays to determine these values.
We compared cash prices to award redemptions for the same flights and rooms. For example, we cross-referenced the cost of flying round-trip from New York to Los Angeles using either cash or award miles. Then, we divided the cost of the cash tickets by the cost of the award tickets to determine a "cent per mile" value for each flight.
These searches were made between July and August of 2020.
We selected the lowest-priced fare class for both cash and award flights. No premium economy, business class or first class fares were compared.
Five of the busiest routes from the airline's hub taken from the Busiest Domestic Markets by Capacity from The Blue Swan Daily.

Three short routes (under 650 miles).

Three mid-length routes (651-1500 miles).

Two trans-con/long routes (over 1500 miles).

One route from a hub to a small airport.
For each airline, we chose three dates for comparison:
Within 15 days of departure.

During peak holiday travel (Dec. 22-29).
For both cash and reward bookings, we selected the lowest-priced refundable room.
We chose five major cities and five midsize cities:
For each hotel chain, we selected brands from three categories: budget, mid-tier and luxury (as determined by our in-house experts). We selected individual hotels from each category in each city, when available.
We selected two timeframes for both cash and reward bookings:
Within 15 days of travel.
To determine the value of points, we considered:
The value of these points when used to book travel directly with the credit card travel portal.

The value of the airline and hotel points to which these points can be transferred, when applicable (based on the separate analyses above).

The number of top-tier travel transfer partners, as determined by our expert panel.
The overall value is determined as: A weighted average between (1) and (2), with the weight determined by (3). The program with the largest number of high-value partners receives a 100% weight on (2), and a program with zero high-value partners receives a 50% weight on (2).
---
How to Maximize Your Rewards