How to Get the Most Value From Marriott Bonvoy Points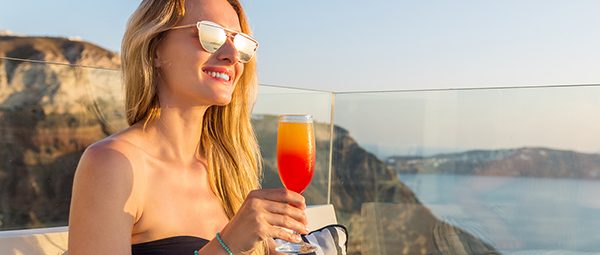 Many or all of the products featured here are from our partners who compensate us. This may influence which products we write about and where and how the product appears on a page. However, this does not influence our evaluations. Our opinions are our own. Here is a list of our partners and here's how we make money.
Although the Marriott Bonvoy program is a huge amalgamation of hotel brands — 30 and counting — it's not as complicated as you might expect. Getting the most bang for your points doesn't require an advanced degree in travel hacking. However, there are a few tricks and tactics with the program that can make the difference between a waste of points and a brag-worthy redemption.
Here we highlight a few tactics, along with some guidance for how to make sure you're squeezing every bit of value from those Bonvoy points.
Of course, the best redemption is the one you get the most enjoyment from. We currently value Bonvoy points at 0.9 cent each, which offers a good baseline for determining the value of your own bookings. In other words, if you're getting more than 0.9 cent per point, you're doing well.
Marriott offers a variety of ways to use your points, from bidding on VIP experiences to purchasing gift cards to transferring to airline partners. These redemption options might offer good value from time to time, but in general they're not worth the time, effort or points.
You'll often get more value from Bonvoy points by using them the old-fashioned way: for hotel stays.
Leverage the fifth-night-free benefit
One of the most valuable (and overlooked) features of the Bonvoy program is the fifth-night-free benefit, which lets you stay an extra night on award bookings of four consecutive days or more. It's overlooked for a reason: Marriott buries it on their hotel redemption page.
Because Marriott has moved to a more dynamic award chart, it's harder to find "sweet spot" hotels that consistently offer good value for points. If a property's paid rate is expensive, it will generally also be expensive with points (with a few exceptions; see below).
This means that leveraging the fifth-night-free perk is one of the best ways to consistently wring more value from Bonvoy points. It effectively reduces the cost of your five-night award stay by 20%.
The best part of this perk is that it requires no extra effort at all. Just search for a five-night award stay and Marriott will automatically reduce the rate:

Of course, even four nights at a high-end property can cost a boatload of Bonvoy points, so the fifth-night-free perk is equally useful at budget properties.
Keep an eye out for PointSavers
Marriott discounts the number of points needed for award nights at certain properties in a running promotion called "PointSavers." The discounts vary by hotel category and whether the booking is peak, off-peak or standard.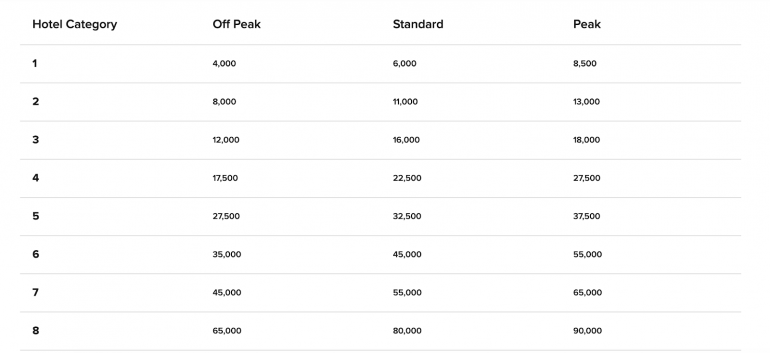 Marriott publishes a list of participating hotels and dates on the PointSavers page. You might also come across PointSaver hotels by searching for award stays. PointSaver rates are displayed in green:

As the table above shows, Marriott charges reduced rates for off-peak award bookings and higher rates during peak season. This applies to both PointSaver and regular bookings.
That means you can spread your points even further during low-demand times. Marriott doesn't currently publish the dates of each property's off-peak season, to our knowledge. So finding it will require some searching with the award tool.
Dodge sky-high cash rates
Sometimes the demand on hotel rooms in a certain area drives cash prices for rooms through the roof. This happens during conventions, sporting events and sometimes for no obvious reason.
Using points at these times can be one of the best strategies for getting the most value from your Bonvoy points, or any hotel reward points, for that matter. For example, a cash room might cost $200 per night on one weekend and $500 the next. Meanwhile, the same room could cost 25,000 points per night on either weekend.
Although Bonvoy "dynamically" adjusts award prices for high and low seasons, they don't do so at a more granular level. So even though you might not be able to find a room for less than $300 on a particular weekend, you might be able to score a deal with Bonvoy points.
This is more of a Band-Aid solution to the pain of astronomical room rates than a real "maximization strategy," but it's a good one to keep in your back pocket (along with enough Bonvoy points to cover a room).
Mostly gone are the days when savvy points experts could score high-end Marriott properties with a predictable number of points. Marriott has tightened up its award structure to make the "cost" of booking with cash and points more equal.
That said, there are plenty of opportunities for stretching Bonvoy points further. These include ad-hoc tactics like booking award nights during peak demand, as well as more dependable strategies like leveraging the fifth-night-free perk.
How to Maximize Your Rewards