Seven Corners Travel Insurance Review: Is it Worth The Cost?
Seven Corners is a good insurance for most travelers, whether you're looking for an annual plan or medical coverage.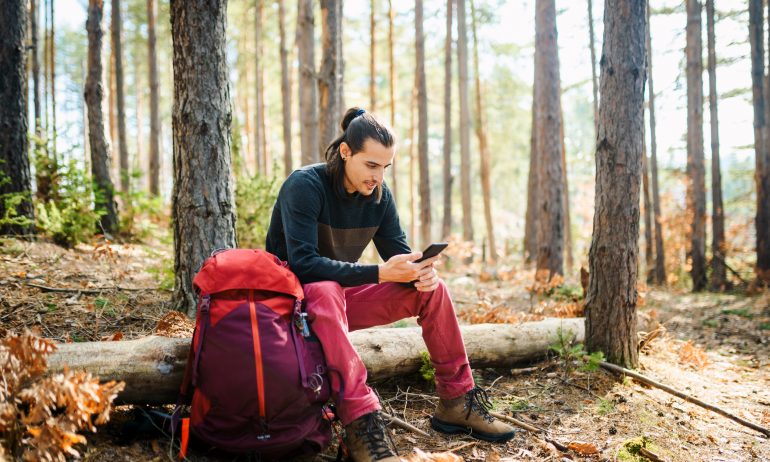 Many or all of the products featured here are from our partners who compensate us. This influences which products we write about and where and how the product appears on a page. However, this does not influence our evaluations. Our opinions are our own. Here is a list of our partners and here's how we make money.
Established in 1993, Seven Corners is a travel insurance provider that offers a wide assortment of plan options to U.S. and non-U.S. residents. The company provides single and annual trip plans as well as student specific options, and travel medical insurance.
When planning a vacation, you may want to consider purchasing travel insurance as it can help you in case an emergency pops up before or during your trip. Whether you're looking for a comprehensive policy or emergency medical coverage to supplement the travel insurance with your credit cards, Seven Corners provides a number of options.
We'll examine the travel insurance options to help you decide if they make sense for you.
What plans does Seven Corners offer?
Seven Corners provides an assortment of different travel insurance plans including:
Travel medical insurance.

Options for non-U.S. citizens visiting the U.S.

Plans for groups of 10 or more travelers.
Seven Corners RoundTrip Plans
RoundTrip plans are created for those who are departing from their home, traveling to another destination (or destinations) and returning home.
To evaluate plan options, we used a sample itinerary for a $5,000, two-week trip to Greece by a 38-year-old Louisiana resident.
| | | |
| --- | --- | --- |
| | | |
| | | |
| | $250/day per person; maximum $250. | $250/day per person; maximum $2,000. |
| Missed tour or cruise connection (3 hours) | | $250/day; maximum $1,500. |
| Emergency accident & sickness medical expense | | |
| | | |
| | | |
| Medical evacuation & repatriation of remains | | |
| Emergency medical evacuation | | |
| | | |
| | | |
| Transportation of children | | |
| Transportation to join you | | |
| Political or security evacuation | | |
| Pre-existing medical conditions waiver | | Covered if you meet the requirements in the plan document. |
| Baggage and personal effects | $500; per item limit $250. | $2,500; per item limit $250. |
| Passport, visa or other travel documents replacement | | |
| Credit card charges and interest | | |
| Items subject to special limitations | | |
| | $100 per day; maximum $500. | $100 per day; maximum $500. |
| Additional trip interruption for a $0 cost trip | | |
| | | |
| | | |
| | | |
| | | |
| Accidental death & dismemberment benefits 24-hour other than common carrier | | |
| Accidental death & dismemberment benefits common carrier | | |
| | | |
| Worldwide travel assistance | | |
The RoundTrip Basic plan ($197) is a good comprehensive travel insurance option and offers 100% trip cancellation (for trips up to $30,000), 100% trip interruption, $100,000 for emergency medical expenses (secondary coverage), $250,000 for medical evacuation/repatriation, lost luggage, baggage delay and other benefits.
The RoundTrip Choice plan ($280) includes all the benefits of the Basic plan, but with trip cancellation coverage up to $100,000, 150% trip interruption, $500,000 for emergency medical expenses (primary coverage), $1,000,000 for medical evacuation/repatriation and other benefits.
Notably, the latter plan offers primary emergency medical coverage, allowing you to seek medical reimbursement from the policy without first contacting your main medical insurance policy.
Each plan offers several optional add-ons:
Rental car damage: Provides up to $35,000 of coverage if your rental car is stolen or damaged due to an accident, theft, natural disaster and more. The cost depends on how many days you need coverage, ranging from $7 for one day to $98 for a two-week trip.

Trip interruption for any reason: Allows you to interrupt a trip 48 hours after the scheduled departure date (for any reason) and receive a refund up to 75% of your unused nonrefundable deposits. The benefit must be purchased within 20 days of the initial trip payment. The added cost to the RoundTrip Basic Plan is $5.91; the added cost to the RoundTrip Choice Plan is $8.40.

Cancel for any reason: Allows you to cancel a trip for any reason and receive a reimbursement of up to 75% of your nonrefundable trip costs. Cancellation must occur two or more days before the scheduled departure date. For the RoundTrip Basic Plan, this optional add-on costs $82.74. For the RoundTrip Choice Plan, it is $117.60.
Seven Corners annual plans
Annual travel insurance plans are designed for frequent travelers who want to take many trips throughout the coverage period (364 days). A trip begins once you leave your home country.
"Seven Corners offers one annual policy called Travel Medical Annual Multi-Trip. The policy can be customized depending on how long you plan to be away from home for any one trip. You can travel as much as you like during the 364 days, so long as any one trip doesn't exceed the option selected — 30, 45 or 60 days."
The plan provides coverage of up to $1,000,000 in medical expenses and $1,000,000 in medical evacuation/repatriation. In addition to the below, the plan includes additional medical-related benefits. Refer to the terms and conditions of the policy for details.
| | Amount & relevant details |
| --- | --- |
| | |
| | Worldwide including or excluding the United States. |
| | Ages 14 days to 64 years old: $1,000,000 Ages 65 to 75 years old: $50,000. |
| | $0; $250; $500 (per covered trip). |
| | Within the US: Plan pays 90% for the first $5,000, then 100% up to maximum. Outside the US: Plan pays 100%. |
| Accidental death and dismemberment | |
| Common carrier accidental death | |
| | $50 per bag; $500 per incident. |
| | |
| | |
| | $100 per day, two-day limit per occurrence. |
| Lost or stolen travel documents | |
To look at policy cost and available optional add-ons, we used a sample trip starting in December 2023 for a 45-year-old who plans to travel worldwide (excluding the U.S.). The policies assume a personal deductible of $250 per occurrence and opts out of adventure activities coverage.
| | | | |
| --- | --- | --- | --- |
| Wander Frequent Traveler Plus | | | |
The plans offer customization depending on your travel needs. Whether you're looking for adventure sports coverage or a modification to your medical deductible, Seven Corners allows you to choose the option that's the best fit.
Seven Corners travel medical insurance
The Basic, Choice and Plus plans provide varying degrees of coverage, with the Plus plan offering the highest limits. The Plus plan includes a specific call out for COVID-19; you'll be covered for COVID-19-related treatment expenses up to the medical maximum.
Which Seven Corners travel insurance policy is best for me?
Selecting the plan best for you involves understanding what type of coverage you will want while traveling.
For premium travel credit card holders: If you hold a premium travel card that already provides you with an adequate amount of trip cancellation coverage, you may only want to get a standalone emergency medical policy. For example, The Platinum Card® from American Express offers $10,000 per trip and $20,000 per year in trip cancellation benefits. If you hold this card and your trip is more expensive, you'd want to consider a standalone travel insurance plan. If you're only worried about flight cancellations, AmEx offers Trip Cancel Guard, which you can buy when you book a nonrefundable flight through the AmEx Travel Portal. Trip Cancel Guard guarantees an up to 75% refund if you cancel at least two days before departure. Terms apply.

For anyone wanting more coverage: If the coverage provided by your card isn't sufficient, you don't have credit card coverage or you didn't pay for your trip with that credit card, then you might be better off with a comprehensive plan like one of the RoundTrip or Annual Trip plans from Seven Corners, depending on your travel goals.

For frequent, extensive travelers: If you're a long-term traveler and expect to take many trips, the annual plans will be the most suitable. However, with coverage for each trip capped at 60 days, you'll want to look at other options if you will be away from home for longer.
Can you buy Seven Corners travel insurance plan online
Head over to the Seven Corners website and select the state you reside in. The next page will ask you about your travel plans.

Then, you'll choose your mode and reason for travel. On the last screen, it'll recommend a plan where you can proceed to add the trip details to receive a quote.
What isn't covered by Seven Corners insurance?
Trip insurance plans have a number of exclusions that you need to pay attention to so you know exactly what type of coverage you're getting. Here are some general exclusions:
High-risk activities: Skydiving, bungee jumping, heli-skiing and other types of high-risk sporting activities that the insurer deems unsafe.

Intentional acts: Losses sustained from intoxication, drug use, self-harm and criminal activity.

Specifically designated events: Epidemics, natural disasters and war are commonly excluded events.
Exclusions may vary based on the policy and where you live, so it's always best to review the fine print to ensure you're clear about what is and isn't covered.
Frequently asked questions
Is Seven Corners travel insurance good?
Does Seven Corners have international travel insurance?
What is covered under Seven Corners insurance?
Does Seven Corners travel insurance cover cancel for any reason?
How does Seven Corners trip insurance work?
Is Seven Corners Travel Insurance worth it?
Before you purchase a travel insurance plan, check to see what coverage you may already have. If you have a travel credit card, you might have built-in complimentary travel insurance. If you hold one of these credit cards, see what the benefits and limits are because you may have sufficient coverage.
In this case, you'll be better off purchasing a separate emergency medical plan. However, if your credit card doesn't provide enough coverage, a comprehensive travel insurance plan might be the right choice. Seven Corners has various options to choose from.
---
How to maximize your rewards
Get more smart money moves – straight to your inbox
Sign up and we'll send you Nerdy articles about the money topics that matter most to you along with other ways to help you get more from your money.