5 Things to Do When You Get the Bank of America Premium Rewards Credit Card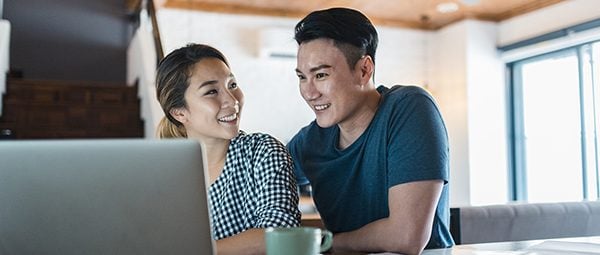 Many or all of the products featured here are from our partners who compensate us. This may influence which products we write about and where and how the product appears on a page. However, this does not influence our evaluations. Our opinions are our own. Here is a list of our partners and here's how we make money.
You've applied for the and were accepted. Once you receive it in the mail, what should you do next?
Cardholders receive 2 points per $1 on travel and dining and 1.5 points per dollar on other spending. Enjoy a leisurely dinner and plan an exciting vacation to make the most of these points. In addition to the bonus points, the comes with travel benefits like trip delay and cancellation/interruption protection, lost luggage reimbursement, travel accident insurance, emergency evacuation and transportation coverage, as well as rental car collision coverage.
Low on vacation time for the year? Plan a staycation. Bank of America has a generous definition of travel spending. In addition to hotels, airlines and travel agencies, you'll earn 2 points per $1 for tourist attractions like art galleries, amusement parks, carnivals, circuses, aquariums, zoos and more. Even if a staycation isn't in the cards for you, earn 2 points per $1 on your morning commute, as toll fees and parking are also coded as travel.
If you want to stay in and cook, groceries are another category that will earn you extra points. You will earn 2 points per $1 spent on groceries through December 31, 2021.
Arguably the best perk for cardholders is the bonus perk for Bank of America customers with larger balances.
If you have a $20,000 combined balance, you can sign up for Bank of America Preferred Rewards. You'll get a 25% boost on your rewards points, resulting in 2.5 points per $1 for travel and restaurants and 1.85 points per $1 on all other spending. For those with balances over $50,000, the reward point boost is 50%, for 3 points per $1 on travel and dining and 2.25 on everything else. Those with balances over $100,000 receive a whooping 75% rewards points boost, making their travel and restaurant spending worth 3.5 points per $1 and all other spending 2.625 points per $1.
To receive these perks, you need to be a member of the Bank of America Preferred Rewards program. If you have an eligible Bank of America personal checking account and 3 months with an average combined balance of $20,000 or greater in qualifying Merrill and Bank of America accounts, you can enroll in Preferred Rewards online.
Once you qualify for a tier, you'll maintain it for 12 months. If you meet the minimum qualifications for the next tier, Bank of America will automatically bump you up and you'll see the bonus reflected in your next statement.
The has an annual fee of and has the following sign-up bonus: . You can redeem this sizable bonus a number of different ways.
Once you have at least 2,500 points, you can receive cash back to your statement or into your Bank of America account, deposit your credit to eligible Merrill accounts, redeem for gift cards or use your points at the Bank of America Travel Center.
The comes with a , valid every four years. Frequent travelers know the when it comes to speeding through security and shaving precious time off waiting in lines at the airport. Plus, the $100 reimbursement for this will cover the card's annual fee for the first year.
If the TSA Precheck or Global Entry fee statement credit wasn't enough to entice you, there's also an annual $100 statement credit for airline incidental fees. This means you can bring extra bags on your trip, upgrade your seat, enjoy in-flight purchases, or relax in the airline lounge, knowing these fees will be covered with the $100 statement credit.
This perk, as well as your 2 points per $1 earned on travel, applies to airlines with specific merchant category codes, so be sure to before assuming your bag fee will be covered. The $100 statement credit is automatically applied to applicable purchases each year, essentially eliminating the expense of the annual fee.
Still not sure if the Bank of America Premium Rewards card is for you? Look at our reviews of to see other options.
You want a travel credit card that prioritizes what's important to you. Here are our picks for the , including those best for:
Planning a trip? Check out these articles for more inspiration and advice: