7 Things to Know Before Getting the Chase Sapphire Preferred
Consider factors like your credit score, travel plans and the Chase 5/24 rule before applying.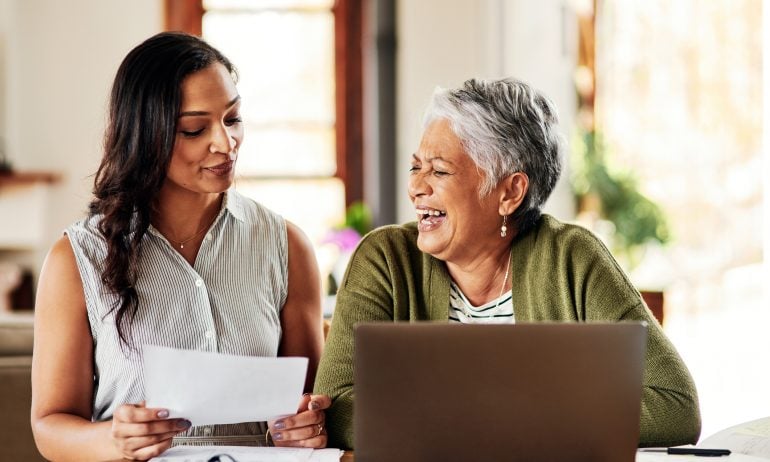 Many or all of the products featured here are from our partners who compensate us. This may influence which products we write about and where and how the product appears on a page. However, this does not influence our evaluations. Our opinions are our own. Here is a list of our partners and here's how we make money.
The has long been a popular choice for both and advanced travel credit card aficionados alike.
But as of summer 2021, the card got even better. Chase added a slew of new category bonuses, including 5x total points on all travel purchased through Chase Ultimate Rewards®, 3x points on dining (including eligible delivery services, takeout and dining out — up from 2x points) and 3x points on select streaming services. That makes this card not only one of the best to keep in your wallet during a vacation, but also a good option for spending while at home (particularly when ordering takeout and streaming movies to inspire your wanderlust).
Throw in the card's relatively low annual fee of just , 25% bonus for points redeemed for travel through Chase Ultimate Rewards® and other, less-sexy benefits like , and it's easy to see why people love this card. Points enthusiasts are itching to the card's current welcome offer:
Sure, the sits in the shadow of its boisterous sibling card, the , but that card commands a hefty annual fee of . If you like the idea of a travel card that can provide a wide array of travel options rather than tie you to one hotel or airline brand — but a annual fee makes you turn green — then you may want to consider the .
But before you do, here are seven things to consider before submitting your application.
The isn't a credit card for everyone — you'll need to have good to excellent credit to have a chance at getting approved. We recommend having a FICO score of at least 690 before applying for this card. If you need to wait a bit and work on your credit, it's a good idea to do that.
Though not as high as the $500+ annual fees you can expect from , you'll still owe something for the privilege of holding this card. The has an annual fee of .
Is the annual fee ? There are several factors that go into making that call, but we'll go with the most straightforward one: The value earned from spending rewards.
As a customer, you can redeem your points in the Chase Ultimate Rewards® portal for 1.25 cents per point and you earn 5 points per dollar spent on travel purchased directly through Chase Ultimate Rewards®. Assuming you used the card for travel and nothing else, you'd still need to spend $1,520 within the Chase Ultimate Rewards® to earn enough points to break even on the annual fee.
Of course, that amount disregards the card's other perks, including a $50 annual credit (which kicks in immediately for new cardmembers or after their next account anniversary for existing cardmembers) on hotel stays purchased through Ultimate Rewards®. But still, if you don't use the card often — particularly when it comes to the bonus categories — you might be better off with a .
Chase has put rules in place to limit eligibility for their bigger welcome bonuses. You can only collect bonus points on Sapphire-branded Chase credit cards every 48 months. That means if you've received bonus points from the within the last 48 months, you'll need to wait.
Additionally, if you currently have the and you were to downgrade your card to a , you wouldn't be eligible for the bonus points.
Cardmembers are only able to have one Sapphire branded card at once. That means if you have a already, you'll need to wait until you cancel or downgrade it to a no-fee card to apply for the .
However, considering No. 3 above, there's really no sense in applying for the if you can't get a nice welcome bonus — which means you would want to wait 48 months before applying.
Before applying for the , you want to think about your spending plans for the next few months. Ensure you can meet the minimum spend to actually receive your bonus points.
For instance, if you're planning to do a lot of travel or maybe just have some home improvement projects to do, it would be significantly more realistic to achieve within the set time frame than if you're trying to .
Ideally, a good chunk of your spending falls within the card's bonus categories. Those are:
Though it's not a bad deal if you use your card for non-bonus category spending, too. You earn 1 point per $1 spent on all other purchases — but it gets better. You also earn a 10% anniversary point bonus where — each account anniversary — you bonus points equal to 10% of total purchases made the previous year.
That means, $1,000 in spend will earn an additional 100 bonus points. That's not huge, but it's at least a nice cherry on top, especially if you're putting a lot of general spending on the card to meet the welcome offer.
Before applying for the , consider your travel preferences and habits. Look, now is still kind of a .
Among the card's greatest qualities is its high earning rate on travel spending, so this card is better suited if you actually intend to travel often this year.
Then again, it's a balancing act. If you travel, like, really often, it may make more sense to apply for the . While it commands a higher annual fee, it also comes loaded with a significantly higher earning rate: 10x total points on hotel stays and car rentals purchased through Ultimate Rewards® and 5x total points on air travel purchased through Ultimate Rewards®.
That's on top of other travel benefits, including:
Do the math on your own travel spending to see which card's point value makes the most sense.
While the upfront annual fee is brutal, you might find that you actually get more value from the .
You won't be able to get this card if you're not under Chase's unpublished (but widely known) That means if you've opened five or more credit cards in the last 24 months (from any issuer), your chances for approval are slim to none.
The can be a beneficial travel credit card to have if you're ready to get one with an annual fee and you love to travel. Just be sure your ducks are all in a row when it comes to your credit score, 5/24 count and bonus eligibility. And as always, make sure you have a logical plan in place in terms of how to hit your spending bonus and how to make the most of the card's ongoing perks.
You want a travel credit card that prioritizes what's important to you. Here are our picks for the , including those best for: