What Kinds of Trips Should You Protect With Travel Insurance?
Your guide to determining whether travel insurance is worth the extra expense for some types of trips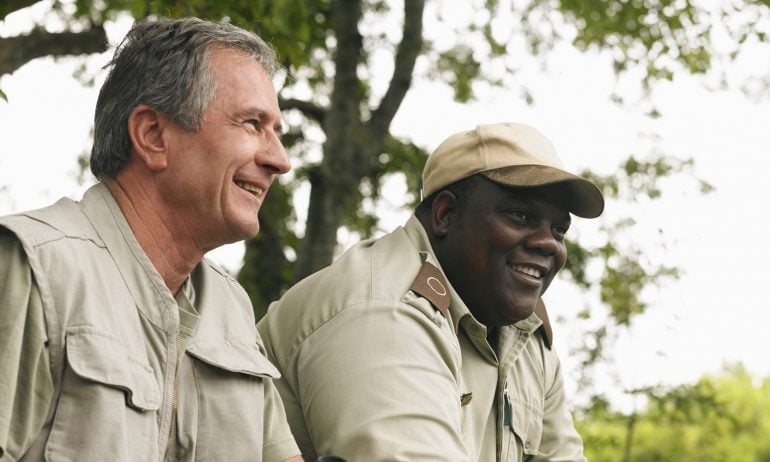 Many or all of the products featured here are from our partners who compensate us. This may influence which products we write about and where and how the product appears on a page. However, this does not influence our evaluations. Our opinions are our own. Here is a list of our partners and here's how we make money.
Whether you're planning a honeymoon, family vacation, weekend getaway, staycation or far-flung safari adventure, you want security and safety when you travel. But not every trip requires forking over for travel insurance, which can range from a flat fee to as much as 10% of the cost of your trip. And there are plenty of things to consider before you buy.
Often, travel providers (including airlines and online travel agencies) are eager to push travel insurance because they make a hefty commission. But these plans can come with a lot of red tape in the fine print. For example, depending on when travel was booked, COVID-19 may not be covered by your travel insurance provider. Luckily, airlines and hotel companies are stepping up to offer refunds, vouchers and fee waivers to affected travelers.
Many credit cards come with built-in travel insurance when you use that card to pay for the trip, though card providers have different policies of what is covered and what is not. In addition, your homeowners insurance may cover certain costs when you travel, like at a vacation home, for example.
Most policies have stipulations that can diminish their usefulness, so you should always weigh potential losses against the cost of the insurance. Adding insurance for a trip after learning of an impending hurricane, for example, might be useless because of coverage limitations. And if you can simply hop in a car and drive home or pay a redeposit fee for your award miles/points, then travel insurance may not be necessary.
So given all these variables, should you purchase travel insurance? Here we'll walk you through a variety of trips so you can gauge your risk level and weigh whether insurance is worth the added expense. Then you can decide if you want to buy it or skip it.
Safari, wilderness or remote adventure
A wilderness safari or other remote adventure usually costs a pretty penny. Unforeseen interruptions to your travel could mean a big financial loss. Even once you've begun the trip, costs to return home in the middle of the journey could be substantial if nearby transportation or accommodations are not accessible. This is the type of trip you want to protect with good travel insurance. There are many providers that cover expensive trips, although services may vary depending upon your destination.
If medical coverage while on safari is a concern, consider traveling with a company like Elewana Collection, which covers the cost of Flying Doctors. It is part of the African Medical and Research Foundation and can deliver immediate medical attention from a network of providers to your location rather than evacuating you to a hospital first (unless that is deemed absolutely necessary). Protection like this can make you feel safer in remote locations like Elephant Pepper Camp, part of Elewana Collection's properties in Kenya's Masai Mara.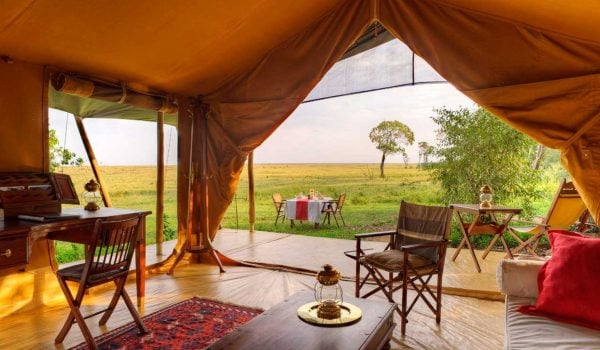 Trip insurance verdict: Buy it for this high-priced type of a vacation (unless it comes as part of your vacation package).
Traveling with older people or those with medical conditions
No matter where you are headed, when traveling with older companions or those who are more likely to need assistance, it's smart to have a backup plan. In addition to regular travel insurance, there are companies that take extra steps if you need to be evacuated to another location for treatment.
Most travel insurers (including coverage that comes with credit cards or traditional travel insurance plans) will get you to an appropriate hospital facility. But supplemental providers like Medjet will help you get back to your home hospital or another that you might prefer.

Medjet does not exclude as many activities as other providers might (think motorcycle riding, for example). For travelers under 75, it does not have pre-existing medical condition exclusions. Adding this extra layer of protection is worth considering when traveling out of the country or to remote locations like islands, safari camps or lengthier overseas trips.
Trip insurance verdict: Buy it if you are at greater risk of needing assistance.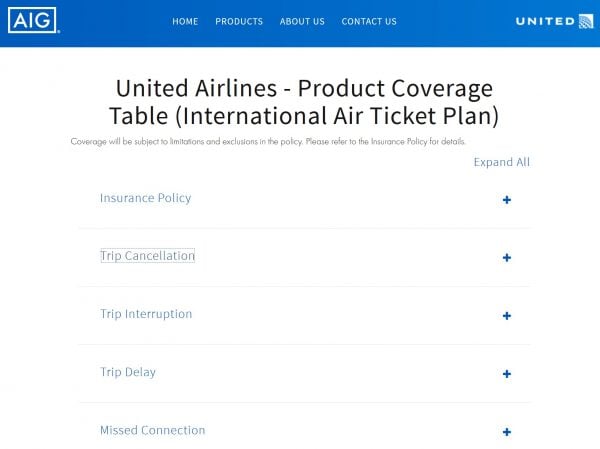 When it comes to buying travel insurance from airlines, you should first know that the airlines often partner with an insurance provider and use a standardized option. Read the fine print before you buy so you're clear about what is covered (or not).
If you plan to take part in adventurous activities on your trip like rock climbing or bungee jumping, any flight delay or cancellation reimbursement resulting from a related injury may not be covered. Otherwise, many credit cards already include some travel protections (if you use them to pay for the ticket).
If you are using miles for a flight, most airlines will allow you to cancel and redeposit those miles for a fee (unless you've booked the most restrictive web special or basic economy types of awards some airlines are introducing). Both American and Delta offer these now, and they do not permit changes — or even cancellation in some instances.
Trip insurance verdict: Skip it for flights, unless your credit card offers no form of travel protection.
Though the cruise industry has taken a beating during the COVID-19 pandemic, it will likely eventually rebound like the rest of the travel industry. A cruise cabin, like an airline seat, is a perishable asset. That is to say, once the cruise departs (or a flight takes off), there is no way for unused space to be sold to someone. That's why having travel insurance to protect against a canceled cruise (or one you have to cut short) can be wise.
Cruise lines sell these policies, but oftentimes credit card protections can come into play, too. If you can prove that you needed to cancel a cruise due to medical reasons, many credit cards will refund the cost of the cruise if you used that card to pay for the trip.
While some credit card protections may help you if flights are delayed or canceled, they may not cover missed cruises; they might just get you a hotel and a flight back home. That's why travel insurance for a cruise can be wise, especially if you do not purchase your flights to your cruise departure point from the cruise line itself. Buying flights from the cruise company means it is responsible for getting you to the ship in the event of a delay.
Otherwise, you should rely on travel insurance. When you compare the potential expense of missing a cruise or trying to buy last-minute flights to get there, the small cost of travel insurance on a cruise can be worth it.
Trip insurance verdict: Buy it if you arrange your own flights for a cruise; skip it if you book tickets through the cruise line. A good credit card should offer travel protection that can have your back if you must cancel for medical reasons.
If your trip is expensive — either because it involves a large number of people or because you decided to splurge on a once-in-a-lifetime adventure — consider insuring it. This is especially important when traveling with children since insurance can cover last-minute changes of plans due to illness or weather.
Trip insurance verdict: Get it if you want your bases covered on a family trip, but be sure you understand the differences between policies.
Road trip or company business trip
Unless the cost of the trip is exorbitant or the difficulty of rescheduling a trip would be great, road trips or business trips should be flexible enough that you can change them without great expense.
If you're traveling on a refundable fare, there is less need for insurance, as change fees are often waived with these expensive tickets. If your financial outlay is just the cost of a rental car, pre-paid gas or a couple nights in a hotel (often easily canceled), it might not be worth buying travel insurance for every trip just on the off chance you'll need to cancel at the last minute. And don't forget to check your credit card benefits for protection you may forget you had.
Trip insurance verdict: Skip it for road trips and business trips.
If you're the type of person who travels often and has a penchant for worrying, it might be wise to consider an annual travel insurance plan that can spread the cost across numerous trips to make it more affordable for you.
Photo courtesy of Elewana Collection.
---
How to maximize your rewards
Get more smart money moves – straight to your inbox
Sign up and we'll send you Nerdy articles about the money topics that matter most to you along with other ways to help you get more from your money.