American Airlines Upgrades: What You Need to Know
You can upgrade your American flight to business or first class by paying with miles or holding elite status.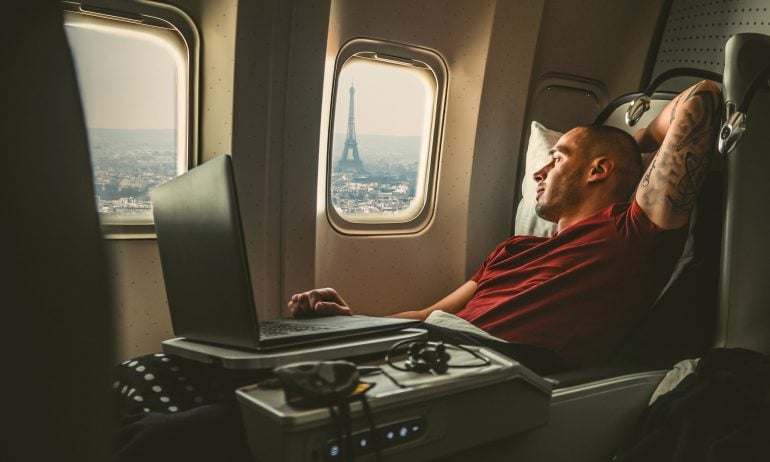 Many or all of the products featured here are from our partners who compensate us. This may influence which products we write about and where and how the product appears on a page. However, this does not influence our evaluations. Our opinions are our own. Here is a list of our partners and here's how we make money.
Systemwide upgrades, or SWUs.

Upgrades through the airline's small-business program.
Unfortunately, non-elites are only able to take advantage of the upgrades with miles option. SWUs and complimentary upgrades are available only to elites. However, in January 2022, American Airlines completely overhauled how AAdvantage members earn elite status, which means that scoring these upgrades may be easier than it once was.
If you plan to fly American Airlines and you're looking for ways to get moved up to the front of the plane, here's what you need to know to get an upgrade to first class or business class.
How to upgrade on American Airlines
Let's look closer at the five ways you can upgrade on American Airlines.
1. American Airlines upgrades with miles
This type of upgrade is the only option that non-elite members can take advantage of. If you don't have elite status, your only chance of upgrading to the front of the plane is by redeeming AAdvantage miles.
Tickets bought with cash (not award tickets) may be eligible for using AAdvantage miles to upgrade. Depending on the fare class, you might have to pay for an upgrade in both miles and cash. For example, if you bought a discount economy ticket on a domestic flight, you'll pay 15,000 miles plus $75 to upgrade to the next class of service. But if you purchased a full-fare economy ticket for that domestic flight, you'll need just 5,000 miles and no copay.
Take a closer look at this AA award upgrade chart to better understand the cost to upgrade, based on your original ticket.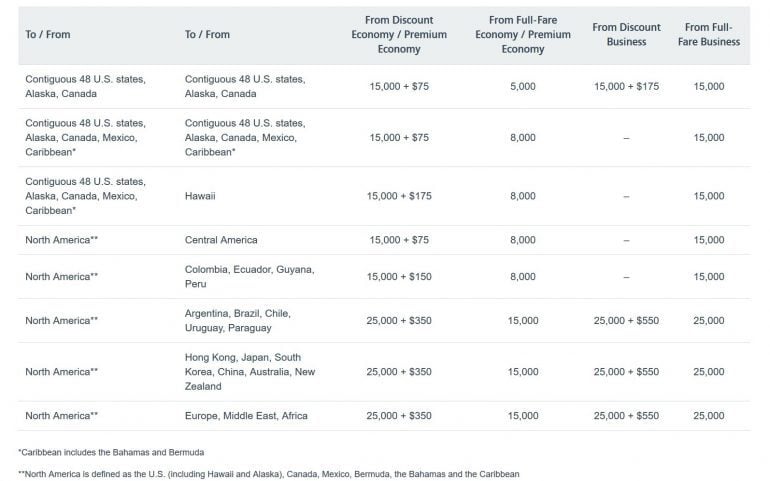 Beyond the fare class of your ticket, the copay and/or number of miles you'll need will further depend on where you're flying. An upgrade will apply for up to three flight segments in one direction.
You can request your upgrade at the time of booking or anytime before check-in by calling American Airlines Reservations, but there's no guarantee you'll get the upgrade.
If the airline can't confirm you're getting the upgrade at the time you request it, you get put on a waitlist. If your upgrade still hasn't been confirmed by the time you check in for your flight, you'll automatically be added to the upgrade standby list (assuming you have enough miles in your account 48 hours before the flight).
The waitlist isn't purely first come, first served. Upgrade priority (more on this later) will dictate how the airline ranks your upgrade request against those of other travelers.
2. American Airlines systemwide upgrades, or SWUs
SWUs are only available to Platinum Pro and Executive Platinum elites.
When you reach Platinum Pro status, you receive one Loyalty Choice Reward, which lets you pick between an SWU, Admirals Club access, bonus miles and more.
Executive Platinum members receive two Loyalty Choice Rewards. Members at this level can opt for two SWUs, among other options. In addition, Executive Platinum elites can get extra SWUs when reaching 350,000, 550,000 and 750,000 Loyalty Points, respectively.
2022 Loyalty Choice Rewards
You need to reach Platinum Pro status to earn SWUs. Once you earn 125,000 Loyalty Points, you will earn one Loyalty Choice Reward. Additional rewards can be earned when reaching the following point thresholds.

To earn 125,000 Loyalty Points, you will need to earn 125,000 AAdvantage miles. The miles could be earned by flying, using an American Airlines credit card or earning with American's partners.
This new earning mechanism will make it a lot easier to earn Platinum Pro (reached at 125,000 Loyalty Points), and get you a step closer to earning those SWUs.
American Airlines Million Miler
AAdvantage members who reach the Two Million Miler level receive four systemwide upgrades (no matter their current status), and they will receive an additional four of these upgrades for each million-mile threshold reached thereafter.
Long-haul international flights are the best use of systemwide upgrades because you can go from economy class (except basic economy) to business class, with its comfortable seats and elevated service, on a longer flight.
Not all flights have seats available for systemwide upgrades. Search for flights while logged in to your account and a "systemwide upgrades" tab will appear below if the flight is eligible.
Select that tab to see which flights will accept your systemwide upgrade. A green check mark indicates you can use your systemwide upgrade.
Flight upgrade availability
In addition to the airline's website, travelers can use ExpertFlyer — an airline seat search platform — to see which flights have systemwide upgrade availability. It is a subscription-based site, but there's a free five-day trial.
3. American Airlines 500-mile upgrades required for companions
Under American Airlines' old system, for flights greater than 500 miles, Platinum and Gold members had to use 500-mile upgrade certificates to upgrade their flights. Now, all elites are eligible for complimentary upgrades.
However, if you're an elite traveling with a companion, you will still need to use a 500-mile upgrade to upgrade your companion's seat.
Later this year, each 500-mile upgrade will be converted into 250 Loyalty Points.
4. Complimentary upgrades on American Airlines
One of the benefits of American Airlines elite program overhaul is the elimination of 500-mile upgrades and the expansion of complimentary upgrades to all elites. Once you earn elite status with American, you're eligible to receive unlimited upgrades for domestic, Caribbean and Central American flights.
One distinction is when you reach Executive Platinum status, because then you'll receive complimentary upgrades on award tickets. Executive Platinum and ConciergeKey are the only status tiers that allow upgrades on award tickets.
The amount of time you have to wait to find out if you will be upgraded depends on your status in the AAdvantage program. Gold members are notified 24 hours before departure, whereas Platinum members get word sooner — 48 hours before departure.
If you want to add a companion using your complimentary elite upgrades, make sure they are on the same reservation as you. If not, you can link your reservations by calling American Airlines Reservations. If by the time you get to the airport your upgrade hasn't yet been cleared, ask an agent to confirm that you are both on the upgrade list.
Here's a bonus fifth option for eligible flyers.
American also operates a program for small businesses known as Business Extra that offers upgrade certificates as an award option. This applies only to eligible small-business owners and their travelers. You can check to see if your company can participate on the American Airlines Business Extra website.
How upgrades are prioritized
American considers several factors when deciding which passengers get top consideration for their upgrade requests (and who goes to the bottom of the list). Understanding how the airline prioritizes this perk can increase your understanding of your AA upgrade chances.
This is the upgrade priority list from highest to lowest:
Your AAdvantage elite status.

The type of upgrade you're requesting.

The fare class of the ticket you purchased/when the request was made.
Here's how those upgrade considerations shake out.
American Airlines elite members
Your AAdvantage status is the most important factor for determining your upgrade eligibility. ConciergeKey members are above Executive Platinum members, who are above Platinum Pro. Then come Platinum and Gold elites. The higher your status, the higher you are on the upgrade list.
The type of upgrade requested
The second most important factor is the type of upgrade requested.
Travelers using a SWU or AAdvantage miles and a copay get first dibs on available upgrades. After these upgrades clear, elites traveling on purchased tickets have their chance.
Next, ConciergeKey and Executive Platinum members traveling on award tickets are offered upgrades (these are the only elite members who are able to upgrade award tickets).
Finally, you get the chance to score a complimentary upgrade on American Airlines. These are typically awarded to elites in order of status.
Fare class of ticket purchased
The final criterion for determining upgrade likelihood is the booking code of the ticket you purchased, plus when you purchased it. These lettered booking codes are used by American to prioritize your request against other passengers.
For upgrades from business to first class, AA prioritizes each booking code in this order: J, R, D, I and C. For main cabin to next class upgrades, the priority order is W, P, Y, H, K, M, L, V, G, S, N, Q, O and T.
This is yet another way to get a sense of whether you'll be one of the lucky passengers to fly in a higher class than you paid for. However, note that if you don't have elite status, you will be prioritized below all elites.
What if you don't have elite status with American Airlines?
If you don't have elite status with American, your best bet for getting a seat in a premium cabin is to use miles to book a business or first class award ticket. If you could book an off-peak award or a Web Special ticket in a premium cabin, you'd get an even better value out of your AAdvantage miles.
In most instances, this will be a cheaper option than paying for a ticket with cash and then using a combination of miles and cash to upgrade to the next cabin of service.
What if you booked a seat in basic economy?
If you have status with American but want to save money by booking the airline's cheapest fare class (basic economy), you could still find yourself with an upgrade. As of August 2020, AAdvantage elite members can apply their current travel benefits on all tickets, including when purchasing a basic economy ticket.
Elite seat privileges, including access to Main Cabin Preferred and Main Cabin Extra seats.

Same-day confirmed flight change benefit.
Frequently asked questions
How do I use 500-mile upgrades?
Can you use 500-mile upgrades without status?
Do 500-mile upgrades expire?
How much does a 500-mile upgrade cost?
Do 500-mile upgrades count toward EQDs?
Can I pay for an upgrade on American Airlines?
Can I upgrade from basic economy on American Airlines?
Can I upgrade to first class on American Airlines?
Final thoughts on American Airlines upgrades
Holding elite status with American Airlines is the single best way to increase your chance of getting upgraded. If you don't have status, you can purchase a ticket and upgrade to the next cabin of service using a combination of cash and miles. Or, you could use miles to purchase the ticket in a premium cabin from the outset, so that you don't end up paying too much cash to upgrade your seat.
---
How to maximize your rewards

Wherever you go, however you stay, IHG One Rewards offers rewards for every one.
Cheers to new tiers: New tiers allow members to earn points faster.
Piling on the perks: New members benefits that enhance every stay
Milestone Rewards: Allows members to choose their rewards.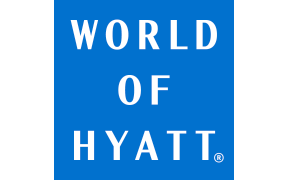 With the World of Hyatt loyalty program, enjoy a world of rewards designed to revolve around you.
Earn points for things you already enjoy with Hyatt
Use your points for free nights at more than 1,100 hotels around the world
Three elite tiers to unlock exceptional benefits - room upgrades and more.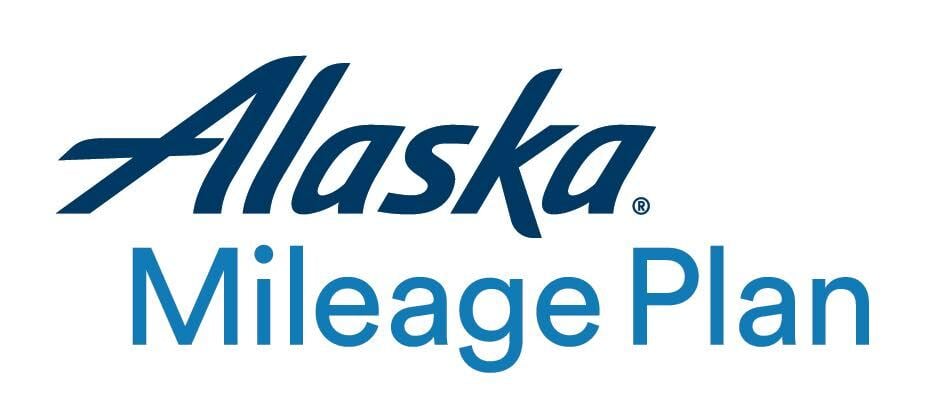 Mileage Plan is Alaska's loyalty program for anyone who loves to travel and is free to join!
Join Mileage Plan and Save $25 on your next flight
Our members earn 30% more miles on average than other airlines
You earn based on how far you fly, not how much you spend
Get more smart money moves – straight to your inbox
Sign up and we'll send you Nerdy articles about the money topics that matter most to you along with other ways to help you get more from your money.