Advertiser Disclosure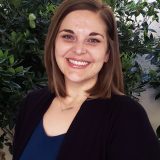 Julie Myhre-Nunes
Julie Myhre-Nunes is an assistant assigning editor at NerdWallet. She has been working in the personal finance space for more than 10 years. Before joining NerdWallet, Julie oversaw editorial teams at NextAdvisor, Red Ventures and Quote.com. Her personal finance insight has been featured on Forbes, The Boston Globe and CNBC throughout the years. Julie's writing has been published by USA Today, Business Insider and Wired Insights, among others. Email: [email protected].
Posts by Julie Myhre-Nunes:
It seems we can't find what you're looking for. Perhaps searching can help.