If you have no credit or — worse — bad credit, establishing a good credit reputation can seem impossible, because no one will approve you for a card or loan.
You can use a co-signer, but that involves risk for the co-signer. You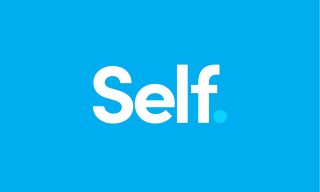 could try a secured credit card, but you have to have money for the deposit.
But credit-builder loans, like those offered by Self (formerly Self Lender), offer consumers a chance to build credit or rebuild damaged credit without requiring money upfront.
» SIGN UP: Get your free credit score and track your progress
Company co-founder and CEO James Garvey says he wanted to "create a simple way to establish credit history for the first time." He noted that credit-builder loans — long offered by some credit unions and community banks — "have been proven to help people establish credit history." Self loans are open to U.S. residents in all 50 states.
Credit-builder loans vs. secured cards
With a credit-builder loan, the amount you borrow does not come to you right away. Instead, it's held until you make all the payments and then released to you.
A credit-builder loan is different from a secured credit card in two important ways:
You don't need money upfront to get the loan, though you do need to be able to afford the monthly payments. (With a secured card, you have to pay a deposit up front, and that amount is generally your credit limit.)
You cannot access the money on deposit until the loan is paid off. (With a secured card, you can use up to your credit limit anytime — though doing so will increase your credit utilization and hurt your credit until the balance is low again.)
How do you decide between a credit-builder loan and a secured credit card? You don't have to. You can use both.
Having both types of credit, revolving and installment, can help build your scores faster because the scoring formulas like to see that you can handle different types of credit responsibly.
How Self works
Once you're approved by Self, the loan amount is deposited in a certificate of deposit, insured by the Federal Deposit Insurance Corp., with one of its partner banks. You'll make regular payments for the term of the loan, then get access to the money.
Self offers one- and two-year terms, though you first determine what you want your monthly payment to be. The lowest payment — at $25 a month — has a two-year term. That loan comes with a nonrefundable $9 administrative fee (it can be up to $15 if you choose a different payment). At the end of the term, you get $525 plus interest of 0.1% APY (in two years, that would be well under a dollar). You'll have paid $609, for an annual percentage rate of 14.92%.
The other monthly payment amounts you can choose from are $48, $89 or $150; those higher amounts have 12-month terms and slightly higher administrative fees. APRs for Self  loans do not exceed 16%, according to the company.
A larger loan will not help you build your score any faster, but may cost you less in interest. Be sure to pick a payment amount that is comfortable; a late payment could hurt your credit, and that's the last thing you want.
Once you've made payments as agreed, your money is released to you. That could be the beginning of an emergency fund, and Self will encourage you to keep salting away that monthly payment, either in a higher-yield CD or a savings account at its partner bank.
During the repayment period, you have access to free credit monitoring and a VantageScore produced by TransUnion, so you can track your credit score's progress. If you want to keep an eye on your credit after the loan period, you can get a free credit score and credit report information, updated weekly, with NerdWallet.
Self reports your payments to the three major credit reporting agencies. Note that any late payments will hurt the credit you are trying to build. After about six months, your repayment activity should generate a FICO score if you didn't already have one; your VantageScore can be generated sooner.
If you decide to close your account before it's paid off, you can access the money in the CD, minus the amount you still owe.
How to apply for a Self loan
The loan application is submitted online via Self's website. To qualify, you must:
Be at least 18 years old
Be a permanent U.S. resident
Have a Social Security number
Have either a bank account or debit card;  a prepaid card is OK (You'll pay a fee for using a debit card.)
You can't have had a negative ChexSystems report, such as bounced checks or unpaid fees, in the previous 180 days.
Self fees and penalties
Payments 15 days late or more incur a fee of 5% of the scheduled monthly payment. They are not reported late to the credit bureaus until they are 30 days late. If the account continues to be late, it will eventually be closed and the loan will be reported as "defaulted" on your credit reports. You get the loan deposit amount, minus the fees and amount you owed when the account closed. A late payment can damage your credit, and a default is even worse.
If you withdraw funds early, you will forgo 90 days of interest. This is just a few cents.
Get your score, know what powers it
Check your credit score for free. NerdWallet delivers personalized insights and updates your info weekly so you can see your progress.