---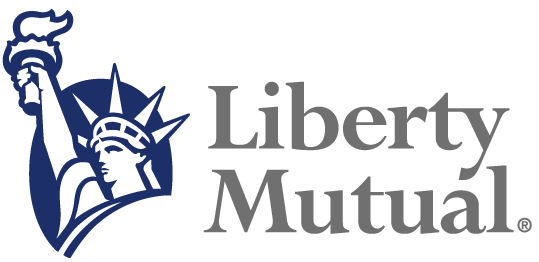 Liberty Mutual reviews and ratings
Customer satisfaction ratings are average or lower.
Received close to the median number of complaints for auto insurance and fewer than the industry median for home and life insurance.
Placed 20th in NerdWallet's rankings of the best car insurance companies.
Liberty Mutual is the nation's eighth-largest auto insurer based on direct premiums written. In addition to home and auto insurance, Liberty Mutual offers a vast array of personal and commercial insurance policies.
Liberty Mutual insurance review details
Auto insurance rating
Liberty Mutual ranked 20th out of 24 insurers in NerdWallet's ranking of the best car insurance companies, earning 3.5 stars out of 5. NerdWallet's rating is a score based on:
J.D. Power ratings for customer service, claims satisfaction and shopping satisfaction.
Consumer Reports customer satisfaction ratings.
Consumer complaints against the insurer, based on data from the National Association of Insurance Commissioners.
Liberty Mutual auto insurance coverage options
Liberty Mutual offers standard auto policies to which you can add several types of optional coverage, including:
Accident forgiveness: Your premium won't increase as a result of your first accident. This coverage is not available in California and may vary by state.
New car replacement: If your car is totaled in the first year and first 15,000 miles, you'll be reimbursed the cost of a new car, not just the depreciated value.
Better car replacement takes new car replacement a step further: If your car is totaled at any age or mileage, you'll be reimbursed for a car one year newer and with 15,000 fewer miles on it than your totaled car.
Deductible fund: 

When you add this feature to your policy, Liberty Mutual creates a "fund" to lower your collision deductible. The insurer contributes $70 while you contribute $30 each year.
Teachers' Auto Insurance is a unique offering from Liberty Mutual. Although it may not be available where you live, it comes at no extra cost to teachers and includes:
Vandalism loss protection: No deductible if your vehicle is vandalized during school-related events or on school property.
Personal property coverage: Liberty Mutual will reimburse you up to $2,500 per occurrence if your teaching materials or school-owned property are stolen or damaged while in your vehicle
Collision coverage: There's no deductible if your car is damaged in an accident while driving it for school business. (In Pennsylvania, a $100 deductible applies.)
» MORE: Compare car insurance rates
Liberty Mutual home insurance coverage options
Liberty Mutual offers homeowners insurance policies with standard features, plus the following additional coverage options:
Identity fraud expense coverage, which pays for lost expenses and provides a counselor if you're a victim of identity theft.
Coverage for valuables pays for items such as jewelry, art or collectibles if they're damaged or destroyed.
Inflation protection: Liberty Mutual will automatically adjust your coverage limits at renewal time to account for inflation and also apply a discount to your premium, but some limitations apply.
Liberty Mutual life insurance coverage options
Life insurance and annuities are issued by Liberty Life Assurance Co. of Boston, a subsidiary of Liberty Mutual. It offers term policies in 10, 15, 20 or 30 years, as well as whole and universal life insurance.
Other insurance available from Liberty Mutual
Liberty Mutual policies that do not require an auto or home policy

Renters insurance.

Condo insurance.

Landlord insurance.

Motorcycle insurance.

Flood insurance.

Accident insurance.

Critical illness insurance.

Tuition insurance.

Business insurance.


Liberty Mutual policies requiring an existing auto insurance policy

Umbrella insurance.

Antique and classic car insurance.

ATV and off-road vehicle insurance.

RV and trailer insurance.


Liberty Mutual policies requiring an existing home insurance policy

Boat and watercraft insurance.


Policies available through Liberty Mutual partner insurance companies

Pet insurance.

Mobile home insurance.

Liberty Mutual at a glance
Financial strength: A ("Excellent")
Liberty Mutual's financial strength is "excellent," according to ratings agency A.M. Best. Financial strength is important because it indicates how well an insurer can pay claims.
Complaints
Liberty Mutual had close to the median number of complaints to state regulators for auto insurance in 2018 relative to its size, according to the National Association of Insurance Commissioners. But it had fewer than the median for life and home insurance.
Customer Satisfaction
| J.D. Power study | Liberty Mutual ranks ... |
| --- | --- |
| Insurance shopping (auto) | About average |
| Auto insurance claims satisfaction | Among "the rest" |
| Home insurance | About average |
| Property insurance claims | About average |
More about Liberty Mutual
Website: The Liberty Mutual website is robust and useful, allowing you to manage your policies, pay your bill, access ID cards and report or track a claim.
Mobile app: You can do a lot with the Liberty Mutual mobile app, including track claims, pay bills, and view policy documents. The accident and roadside support feature lets you capture information and photos at the scene of an accident or call for emergency roadside services.
Insurance quotes from Alexa: You can get a Liberty Mutual quote using your Amazon Alexa device, as well as advice on common home and auto problems.
---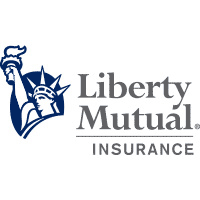 Find your rate.
NerdWallet's star ratings are based on the following three factors, each weighted equally to produce a 300-point maximum total score:
2018 consumer complaints data from the National Association of Insurance Commissioners for private passenger auto insurance. The median complaint ratio for the industry is 1. Lower ratios are better. Insurers whose median complaint ratios were more than 1 received fewer points; those lower than 1 received more points.
2017 company satisfaction data from Consumer Reports' most recent car insurance survey. Higher satisfactions ratings from Consumer Reports were given higher scores in our calculation.
2018 J.D. Power ratings from three studies encompassing regional customer service satisfaction, auto claims satisfaction and shopping satisfaction. Ratings from each of the separate 2018 studies were averaged to form one overall score from J.D. Power. The higher the average, the more points the insurer scored in our calculation.
Only larger insurers with data available in all three of these categories were included. Smaller insurers not listed here may also be good choices and are worth consideration.