Ally Auto Refinance and Lease Buyout Loans: 2023 Review
Ally Auto Refinance offers pre-qualified rate estimates for auto refinance and lease buyout loans using a soft credit check.
Many or all of the products featured here are from our partners who compensate us. This may influence which products we write about and where and how the product appears on a page. However, this does not influence our evaluations. Our opinions are our own. Here is a list of our partners and here's how we make money.
Auto loan reviews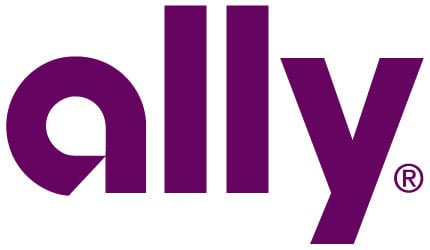 The Nerdy headline:
Best for borrowers wanting an easy online application process and the ability to see pre-qualified offers without affecting their credit scores.
Auto loan refinancing review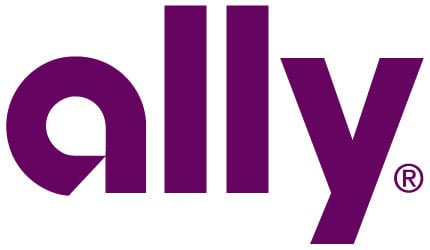 ---
Pros
Applicants can pre-qualify with a soft credit check.

Application process 100% online including document upload.

Social Security number not required to see pre-qualified offers.

Borrowers can choose loan payment due date.
Cons
No rate discount offered.

24-month loan term not offered.

Has vehicle restrictions.
Best for borrowers wanting an easy online application process and the ability to see pre-qualified offers without affecting their credit scores. Bad- or fair-credit borrowers may qualify.
Full review
Ally Auto Refinance, part of Ally Financial Inc., is a direct lender that offers loans for refinancing your existing auto loan as well as buying out your leased vehicle.
Ally has an easy application process that's 100% online. Applicants are able to receive pre-qualified offers based on a soft credit check, which won't affect their credit scores. Unlike some lenders, Ally does not require a Social Security number with the initial application.
The pre-qualified offers show several different options for loan terms and the resulting rate and monthly payment. After an applicant selects a loan offer, Ally will run a hard credit inquiry and request additional information, such as Social Security number. A hard credit inquiry slightly lowers your credit score, but only temporarily.
Pre-qualified loan offers aren't a guarantee of approval and can change after a hard credit inquiry. If the information initially submitted was accurate though, the pre-qualification offer shouldn't change significantly and can help with faster approval. Ally says most approval decisions are immediate, with the remainder usually provided in less than 30 minutes.
Ally Auto Refinance may be a good fit for those who:
Want to compare rates. Pre-qualification with a soft credit check will not affect an applicant's credit score.

Have fair credit. Ally has a lower minimum credit score requirement than many other lenders. Also, co-borrowers are accepted, which can help a person who might not qualify alone.

Prefer an online application process. Ally's application is simple and 100% online, including document upload.
Ally Auto Refinance at a glance
Personal information needed to pre-qualify: Vehicle VIN or license plate number or vehicle year, make and model. Also address, time at address, phone, email, birthdate, employment status, employer name, housing status, housing payment amount. Social Security number not required until applicant proceeds with loan.

Pre-qualification available: Yes, borrowers can pre-qualify with a soft credit check. After approval, offers are good for 30 days.

Online, in-person or both: Process is 100% online, including document upload.

Approval speed: The majority of auto loan decisions are immediate, with the rest generally under 30 minutes.

Minimum FICO credit score: 520.

Minimum credit history: None.

Minimum annual gross income: $24,000.

Maximum debt-to-income ratio: Did not disclose.

Bankruptcy restrictions: Has bankruptcy restrictions but did not disclose details.

States covered: Not available in NV, VT. Also not available in Washington, D.C.

Maximum vehicle age: 10 model years.

Maximum vehicle mileage: 121,001.

Other vehicle restrictions: Does not refinance commercial vehicles, many electric vehicles and brands no longer being manufactured.

Make restrictions: Coda, Fisker, Isuzu, Suzuki, AMC, Consuliar, Triumph, Yugo, Hummer, Pontiac, Saab, Saturn, Chevrolet Commercial, Dodge Commercial, Ford Commercial, GMC Medium Duty, Mercedes-Benz Commercial. Model restrictions: e-tron, e-tron GT, e-tron Sportsback, RS e-tron GT, i3 Series, ELR, Bolt, Spark EV, Volt, Pacifica Hybrid, 500e, Focus Electric, Mustang Mach-E, Ioniq, Kona EV, I-Pace, Niro EV, Soul EV, B-Class, B Class, Cooper SE, i-MiEV, Outlander PHEV, LEAF 2, Polestar 2,Taycan, Fortwo Electric drive, RAV4 EV, e-Golf, XC40.5500, 4500 Chassis Cab, 4500 LCF Gas, 4500HD LCF Diesel, 4500XD LCF Diesel, 5500 Chassis Cab, 5500HD LCF Diesel, 5500XD LCF Diesel, 6500XD LCF Diesel, Express Cargo Van, Express Commercial Cutaway, Express Passenger, F-150 Police Responder, F450, F-53 Motorhome Stripped Chassis, F550, F-59 Commercial Stripped Chassis, F600, G3500 Van, High Cube Van, Medium Duty Cargo Van, Police Responder Hybrid Sedan, Police Responder Utility, ProMaster, Promaster Cargo Van, Promaster Chassis Cab, ProMaster City, Promaster City Cargo Van, Promaster City Wagon, Promaster Cutaway, Promaster Window Van, Savana Cargo Van, Savana Commercial Cutaway, Savana Passenger, Sprinter, Sprinter Cab Chassis, Sprinter Cargo Van, Sprinter Crew Van, Sprinter Passenger Van, Super Duty F-450 DRW, Super Duty F-550 DRW, Super Duty F-600 DRW, Transit 150, Transit Cargo Van, Transit Chassis, Transit Commercial Vans, Transit Connect, Transit Connect Van, Transit Connect Wagon, Transit Crew Van, Transit Cutaway, Transit Passenger Wagon.

Loan amount minimum: $7,500.

Loan amount maximum: $99,999.

Maximum loan-to-value ratio: 155%.

Restrictions: Borrower must have had current loan or lease for at least seven months. Must have at least a $5000 balance remaining on the current loan (or owe at least $5,000 to buy out a lease). In Massachusetts, Ohio and Oklahoma the amount is $7,500.

Loan terms: 36-84 months.

Greater-than-minimum payments: Accepted and can be made by automatic payment. Information about how surplus is applied was not provided.

Bi-weekly payments: Accepted but can't be made by automatic payment.

Late payment fee: Yes, amount varies based on state requirements.

Prepayment penalty: None.

Co-applicants allowed: Allows co-borrowers but not co-signers. Co-applicants can complete the application at the same time.

Payment options: Mailed-in check, phone, mobile app, online banking or portal, ACH (electronic bank-to-bank).

Selected payment due date: Yes, borrowers can contact the servicing department after signing the loan agreement to select a due date.

Hardship plans: Yes, offers options such as deferring a certain number of payments and extending the loan term.

Offers cash-out refinancing: Not offered.

Existing loan payoff: Funds are mailed directly to the previous lender.

Assistance provided: Offers customer support throughout the loan process and retains servicing of the loan.

Availability: Monday-Friday 7 a.m.-6 p.m. PT.

Contact options: Phone, email. For customers, secure online portal.
How does this loan compare?
Auto lease buyout loan review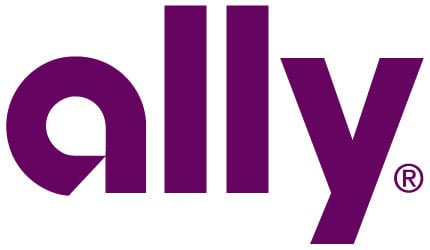 ---
Pros
Application process 100% online including document upload.

Applicants can pre-qualify with a soft credit check.

Application automatically pulls in vehicle information for existing Ally lease.

Social Security number not required to see pre-qualified offers.

Borrowers can choose loan payment due date.
Cons
Has vehicle restrictions.

Lowest loan term is 36 months.
Best for lessees wanting an easy online process to finance the purchase of their leased car, whether the current lease is with Ally or another lender.
More from Ally Auto Refinance
In most states, Ally also offers Guaranteed Asset Protection or GAP insurance and vehicle service contracts that help cover repair costs no longer covered by a factory warranty. The cost of these products can be rolled into the refinancing loan.
While the Ally website does not provide a lot of information, it does offer a frequently asked questions section that answers questions about the application process, eligibility, pre-qualification, approval and vehicle details.
Many lenders quantify how much money they save customers, and Ally says it saves auto refinancing clients an average of $122 monthly in car payments. NerdWallet is unable to verify these claims.
Ally auto loan rates
Credit requirements vary by auto lender, but Ally's lowest rates are typically available only to borrowers with good or excellent credit (a FICO score of 690 and above). Borrowers with bad or fair credit won't qualify for the lowest interest rates. You can check your credit score before applying for a car loan.
Loan example: According to NerdWallet's auto loan calculator that uses the VantageScore credit model, a borrower with a credit score of 300-499 (considered deep subprime), a $20,000 used car loan, repayment term of 72 months, interest rate of 18% APR and $0 down payment would have monthly payments of $456. One year later, if all payments were made on time, the borrower will have paid the loan down to a balance of $17,963. If the borrower is able to then refinance at 12% APR for the remaining 60 months, the payment would drop to $399 and result in interest savings of $3,394 over the life of the loan.
How do we review direct lenders for auto loans?
NerdWallet's review process surveys companies that offer any combination of new car purchase loans, used car purchase loans, auto refinance loans (traditional and/or cash-out) and lease buyout loans. These companies include direct lenders and aggregators; the latter group doesn't have in-house loan products but matches borrowers to third-party lenders within a network. Our aim is to provide an independent assessment of providers to help arm you with information to make sound, informed judgements on which ones will best meet your needs. We adhere to strict guidelines for editorial integrity.
Our survey for direct lenders has different questions than the survey for aggregators, but each includes more than 60 data points. NerdWallet independently confirms product details and, when necessary, follows up with company representatives. At least two writers and an editor verify the facts for every lender review to ensure data are accurate.
To receive a star rating, a lender must respond to NerdWallet's annual auto loans survey. Star ratings are then assessed from poor (one star) to excellent (five stars).
Frequently asked questions
Who is Ally Auto Refinance?

Ally Auto Refinance is part of Ally Financial Inc., which is headquartered in Detroit. Ally also offers banking products, home loans and investment accounts. Ally has provided automotive financing (formerly as Ally Clearlane and General Motors Acceptance Corporation or GMAC) since 1919. Ally Clearlane was introduced in 2017 as an online marketplace that provided loans through various lenders. In 2020, Ally Clearlane became a direct lender with all auto loans financed by Ally. In 2023, the Ally Clearlane name was changed to Ally Auto Refinance.