CarMax Review 2023: Financing, Buying, Selling
CarMax buys any car and offers online and in-store appraisal. You don't have to buy a car from CarMax to sell the company your car.
Many or all of the products featured here are from our partners who compensate us. This may influence which products we write about and where and how the product appears on a page. However, this does not influence our evaluations. Our opinions are our own. Here is a list of our partners and here's how we make money.
Our Take
The bottom line:
Best for used-car shoppers wanting to purchase from a large inventory and finance a car online. Vehicles can be delivered or picked up at a CarMax location.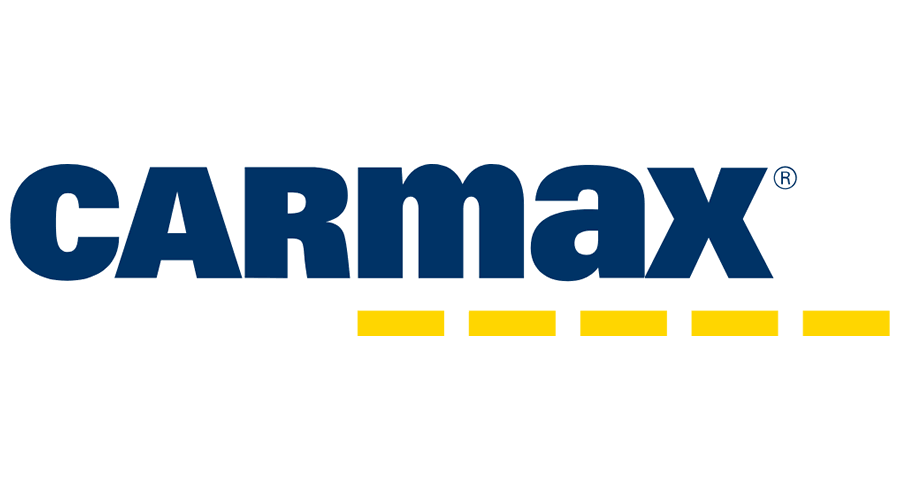 CarMax - Used car purchase loan
Pros & Cons
Pros
Offers a three-day window to replace CarMax financing with a better loan offer.

Application process can be 100% online including document upload.

Minimum loan amount is lower than other lenders.

CarMax Auto Finance borrowers can select payment due date and manage their loan through the MyCarMax online platform.
Cons
Maximum APR is higher than many other lenders

Only finances vehicles sold through CarMax.

Does not allow co-signers, only co-borrowers.
Compare to Other Lenders
Loan amount

$7,500-No max.

Loan amount

$5,000-$100,000

Min. credit score

Did not disclose
Full Review
With a typical inventory of more than 40,000 vehicles, CarMax specializes in buying and selling used cars. Customers can purchase a vehicle at more than 230 CarMax locations or arrange home delivery within 60 miles of select stores.
A potential buyer can prequalify for a loan with a soft credit inquiry, which has no impact on their credit score. If they decide to purchase a vehicle through CarMax, borrowers complete an application for final offer terms. The application requires a hard credit inquiry, which can impact their credit score. Financing is available through CarMax Auto Finance or its partners. CarMax also allows customers to finance through other lenders, such as their credit union or bank.
CarMax vehicles receive a 125-point inspection, and each online listing has an AutoCheck vehicle history report and can be checked for safety recalls with the click of a button. In addition, vehicles come with a money-back guarantee that includes a 24-hour test drive and 30-day return period, as long as you don't drive more than 1,500 miles. And every vehicle also has a limited warranty for 90 days or 4,000 miles, whichever comes first.
CarMax also buys cars and accepts trade-ins. (Trading in a car may save you money on sales taxes.) If you're trading or selling to CarMax, you must take your vehicle to a CarMax store.
This review looks first at CarMax financing options, and then at buying or selling through CarMax.
CarMax makes auto loans directly to consumers through its own auto finance division — CarMax Auto Finance — and works with other lenders, such as Ally Auto, Chase Bank and Capital One.
Customers can also use their own lender, and should provide that lender's information when they begin the car-buying process. In addition, NerdWallet strongly recommends getting preapproved auto loan offers from other lenders so that you can compare the rate with CarMax's offer.
If you finance through CarMax Auto Finance or a CarMax lending partner and then find a better loan offer, you can take advantage of a three-day payoff option. Within three business days of closing on your CarMax loan, you can replace it with another lender's financing at no cost.
CarMax sales consultants do not receive a commission based on whether customers finance their car through a CarMax finance source or a third-party lender. Even so, approximately 70 percent of CarMax's customers finance with CarMax Auto Finance or one of CarMax's other financing sources.
The company has no minimum credit score or credit history requirements and says its range of financing sources enables it to serve customers across the credit spectrum. This includes car buyers with bad credit — typically FICO scores below 630 — who may have trouble getting car loans elsewhere.
CarMax does not allow loan co-signers, but it does allow co-buyers or co-borrowers, which can help with the loan approval. A co-borrower, unlike a co-signer, is a legal owner of the car along with the primary borrower.
The company says it approves approximately 95 percent of its applicants through CarMax Auto Finance or one of its lending partners, and encourages car buyers to apply regardless of credit score or profile. Loans for car buyers with bad credit usually come with a much higher APR, so it's a good idea to shop and compare loan rates.
CarMax may be a good fit for those who:
Prefer a streamlined process for buying and financing a car. CarMax customers can browse and select used cars, arrange financing and schedule pickup or delivery from carmax.com.

Want more choices when buying a used car. CarMax provides access to an inventory of more than 40,000 vehicles online, along with a 30-day money-back guarantee.

Want financing flexibility. Customers can finance through CarMax Auto Finance, CarMax financing partners or their own lender, enabling them to shop rates and find the best offer. CarMax also offers flexibility to help bad-credit borrowers and first-time car buyers qualify.
CarMax financing at a glance
CarMax is a direct lender through CarMax Auto Finance, but it also finances cars through lending partners and third-party lenders. Therefore, the information below pertains to CarMax Auto Finance, with notes where information may vary for other lenders.

No-haggle pricing. Prices are non-negotiable.

Delivers vehicles at no cost in certain areas.

Large national inventory with shipping options.

Does not accept credit cards for down payments.
Cars and trucks sold through CarMax are mostly low-mileage used vehicles that have passed safety, mechanical and cosmetic inspections.
Car prices are non-negotiable. Vehicles have passed a 125-point inspection and been reconditioned for sale. Vehicles come with a free AutoCheck vehicle history report, which can be viewed in the details of each car listing. Listings include 360-degree photos and detailed photos of imperfections. CarMax has more than 220 stores in 41 states. It does not have stores in Alaska, Arkansas, Hawaii, Montana, North Dakota, South Dakota, Vermont, West Virginia and Wyoming.
Does CarMax sell new cars?
CarMax sells used cars; its inventory is mostly low-mileage and late-model used vehicles.
Can buyers negotiate with CarMax?
No. The company does not negotiate pricing.
Does CarMax take trade-ins?
Yes. The CarMax offer for your used car is the same if you wish to sell it to CarMax or use the equity as a down payment on a CarMax vehicle.
CarMax charges a non-refundable shipping fee if the car needs to be transported between CarMax stores. The fee ranges from zero to $1,999, depending on location. Shipping fees to your store of choice are posted online. You can avoid the fee by selecting a car from a nearby CarMax store.
Guarantees and warranties
Vehicles sold by CarMax can be returned within 30 days (or 1,500 miles, whichever comes first) for a full refund minus any shipping fee. NerdWallet strongly recommends you pay for a vehicle inspection during this period. All CarMax cars come with a limited warranty for 90 days or 4,000 miles, whichever comes first.
Selling or trading in a car with CarMax

Offers are good for seven days and non-negotiable.

Current loan or negative equity are OK.

Salvage titles or damaged cars are OK.

Vehicle inspections completed at CarMax stores.
To sell your vehicle to CarMax, you'll need to get an appraisal online or at a CarMax store. To get an appraisal online, enter your car's 17-digit VIN or license plate number along with the registration information, mileage, vehicle options and any loan information. You'll also provide your ZIP code, email address and fill out a brief vehicle condition questionnaire.
CarMax will email you an appraisal offer within seconds. CarMax does not finalize sales remotely, however. You will have to bring your car to any CarMax store within seven days for a vehicle inspection. Some stores may require that you make an appointment. You can also have the appraisal done at the store if you don't want to enter your information online or are unable to get an online offer. If the inspection does not find any significant undisclosed damage, you will receive a bank draft on the spot for the quoted amount.
CarMax will buy vehicles of any age. CarMax reconditions the cars it buys to sell to retail customers or sells them at auction to wholesalers. CarMax opened its first store in 1993 in Richmond, Virginia.
Where does CarMax buy cars?
CarMax buys cars directly from customers except in the following states: Alaska, Arkansas, Hawaii, Montana, North Dakota, South Dakota, Vermont, West Virginia and Wyoming.
Is my offer from CarMax negotiable?
No. All offers are firm and are good for seven days.
Will CarMax buy my car if I owe on it?
Yes. You'll need to provide loan information so CarMax can pay off the lender. If you owe more than your offer, you will need to cover the difference. In some cases, the amount can be included in your financing or paid directly to CarMax. CarMax will accept a personal check for amounts under $250. For larger amounts, CarMax stores accept cashier's checks, certified checks, certified funds, cash, and debit cards.
Does CarMax buy leased vehicles?
Yes, as long as the leasing company allows sales to independent dealers at the time. If not, you can buy out your lease at its residual price, obtain a new title in your name, and get a new offer.
Other car-selling details
Credit requirements vary by auto lender, but CarMax's lowest rates are typically available only to borrowers with good or excellent credit (a FICO score of 690 and above). With fair or bad credit you won't get the lowest interest rates, which means your monthly payment and total interest paid will be more. You can check your credit score before applying for a car loan.
Loan example:
According to
NerdWallet's auto loan calculator
that uses the VantageScore credit model, a borrower with a credit score of 300-499 (considered deep subprime), a $20,000 used car loan, repayment term of 72 months, interest rate of 18% APR and $0 down payment would have monthly payments of $456. One year later, if all payments were made on time, the borrower will have paid the loan down to a balance of $17,963. If the borrower is able to then refinance at 12% APR for the remaining 60 months, the payment would drop to $399 and result in interest savings of $3,394 over the life of the loan.
To review CarMax, NerdWallet sent a survey to CarMax requesting more than 60 data points and followed up with company representatives. This information was compared with other lenders that seek the same customer or offer a similar product.
Frequently asked questions
CarMax opened its first used car store in Richmond, Virginia, in 1993. CarMax now has more than 230 stores nationwide, and a typical inventory of more than 40,000 used vehicles can be viewed at carmax.com. In 2021, CarMax sold more than 750,000 used vehicles.
CarMax offers customers a variety of financing options from CarMax Auto Finance and from CarMax's financing sources. CarMax Auto Finance, CarMax's auto finance division, has been in operation since 1993 and provides financing solely to customers buying vehicles from CarMax.
CarMax also works with financing sources to accommodate customers across the full range of the credit spectrum. CarMax third-party lending partners include:
American Credit Acceptance.

Westlake Financial Services.
CarMax advertises "no-haggle" pricing, and it does not offer price matching or negotiation on any car purchases, sales or trade-ins.
A down payment isn't required for financing at CarMax, but making a down payment when buying a car is a good idea. It reduces the amount you will have to borrow, which can result in a lower APR and less interest paid over the life of the loan. CarMax also accepts trade-ins, which can reduce the amount you need to borrow.