Tax Calculator: 2022-2023 Refund and Tax Estimator
Estimate how much you'll owe in federal taxes for tax year 2022, using your income, deductions and credits — all in just a few steps with our tax calculator.
Estimated federal taxes
$14,768
We estimate you will owe
$14,768
How to use this tax estimator
Filing status: Choose from the four filing statuses available (single, head of household, married filing separately, or married filing jointly). Your filing status helps to determine which deductions and credits you can claim. 

Income: In this field, enter your total household income before taxes. Include your wages, tips, and income from interest, dividends, retirement distributions, unemployment compensation and Social Security benefits.

Age. Your age can have an effect on certain tax rules or deductions. For example, people over the age of 65 get a higher standard deduction. In this field, enter the age you were on Jan. 1, 2023.

Dependents: Enter your number of dependents. Dependents can make you eligible for a variety of tax breaks, such as the child tax credit, head of household filing status and other deductions or credits.

401(k): Contributions to a 401(k) may reduce your taxable income.

Traditional IRA: Contributions to a traditional IRA may reduce your taxable income.*

Deductions: Most Americans claim the standard deduction, which we've pre-filled here. If you're not one of them, change that number to the sum of your itemized deductions. (But exclude the 401(k) and traditional IRA contributions you entered on the previous screen.) Also, enter any taxes you've already paid or had withheld.

Payments: Enter the amount of money you have already paid in taxes, or how much your employer has withheld on your behalf. If you're unsure, estimate, you will still get insights into how much you owe.
*Note that contributing to a traditional IRA may not have any immediate tax benefits if your income exceeds a threshold set by the IRS and you or your spouse are also covered by a 401(k). This calculator assumes your IRA contributions are not tax-deductible if you already contribute to a 401(k).
There's still time to get your taxes done right with Harness Tax.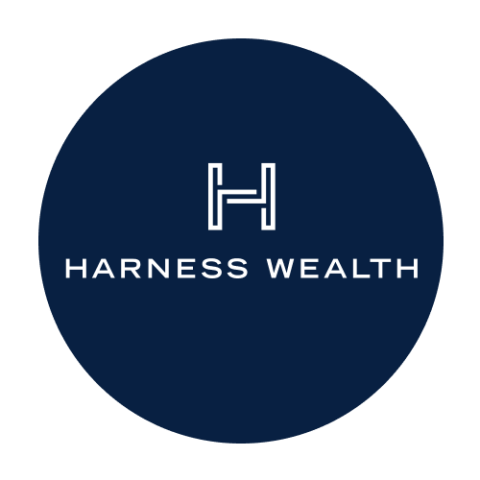 Federal income tax brackets
Standard deduction vs. itemized deductions
How deductions and credits work
Tax questions and answers
Estimating a tax bill starts with estimating taxable income. In a nutshell, to estimate taxable income, we take gross income and subtract tax deductions. What's left is taxable income. Then we apply the appropriate tax bracket (based on income and filing status) to calculate tax liability. Tax credits and taxes already withheld from your paychecks might cover that bill for the year. If not, you may need to pay the rest at tax time. If you've paid too much, you'll get a tax refund.
What tax bracket am I in?
The United States has a progressive tax system, meaning people with higher taxable incomes pay higher federal income tax rates. Here are the current tax brackets.
I might get a big tax refund! Awesome, right?
Don't get too excited; this could be a sign that you're having too much tax withheld from your paycheck and living on less of your earnings all year. You can use Form W-4 to reduce your withholding easily now so you don't have to wait for the government to give you your money back later.
Oh no! I can't pay this estimated tax bill! What do I do?
I need more help with my tax situation. Where can I go?
We have you covered. These NerdWallet articles can point you toward: