What Is a Crypto Interest Account?
Crypto interest accounts let you lend cryptocurrency in exchange for earning interest. But returns are no safe bet.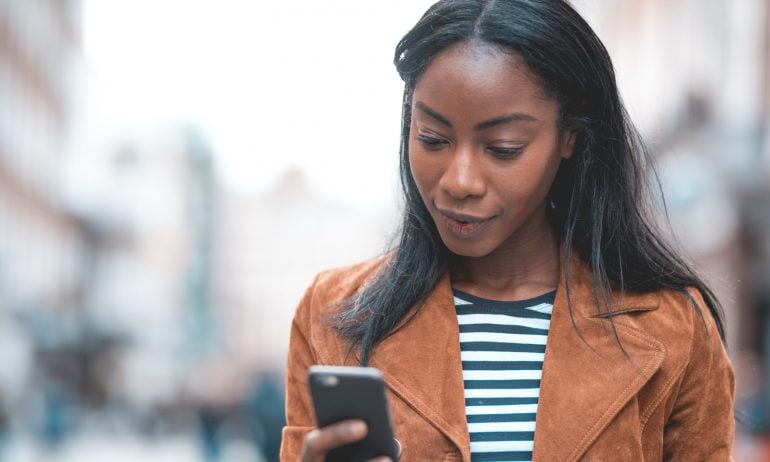 Many or all of the products featured here are from our partners who compensate us. This influences which products we write about and where and how the product appears on a page. However, this does not influence our evaluations. Our opinions are our own. Here is a list of our partners and here's how we make money.
Discover the bank accounts that fit your financial goals
Just answer a few questions to compare bank accounts that meet your needs.
The investing information provided on this page is for educational purposes only. NerdWallet, Inc. does not offer advisory or brokerage services, nor does it recommend or advise investors to buy or sell particular stocks, securities or other investments.
---
Editor's note, Nov. 28, 2022: BlockFi has filed for bankruptcy. If you're a customer, here's what you can do.
Some cryptocurrency platforms, such as BlockFi and Gemini, have begun to offer a way to earn interest on crypto. The process has parallels with traditional savings accounts, and the rates can be eye-popping, with some in the double digits.
But like most crypto activities, there are big risks in losing more money than you earn with these accounts. Here's a quick explainer on how crypto interest accounts work.
What is a crypto interest account?
A crypto interest account is generally a crypto platform's offering that lets you earn interest on digital assets that you've bought. You agree to lend out Bitcoin or altcoins (any cryptocurrency that isn't Bitcoin) in exchange for interest. This is similar to how savings accounts work at banks: You deposit money, then the bank lends it out and pays you back plus interest. You can generally take your money out anytime.
"It does work conceptually identical to how banking institutions lend money," says Ryan Greiser, a certified financial planner in Doylestown, Pennsylvania.
But the differences in rates and risk, among other factors, are huge.
SoFi Checking and Savings

APY
4.60%SoFi members with Direct Deposit or $5,000 or more in Qualifying Deposits during the 30-Day Evaluation Period can earn 4.60% annual percentage yield (APY) on savings balances (including Vaults) and 0.50% APY on checking balances. There is no minimum Direct Deposit amount required to qualify for the stated interest rate. Members without either Direct Deposit or Qualifying Deposits, during the 30-Day Evaluation Period will earn 1.20% APY on savings balances (including Vaults) and 0.50% APY on checking balances. Interest rates are variable and subject to change at any time. These rates are current as of 10/24/2023. There is no minimum balance requirement. Additional information can be found at http://www.sofi.com/legal/banking-rate-sheet.
7 things to know about crypto interest accounts
1. Rates can be astronomically high
The crypto firm BlockFi, for example, offers rates from 0.10% to 9.50% on its website, and the firm Celsius has several yields around 9% — with one nearly at 14% — for U.S. customers (there's a 17% rate for non-U.S. customers). The best high-yield savings accounts, in contrast, tend to have interest rates closer to 0.50% annual percentage yield. And the national average rate for a regular savings account is 0.46%.
2. Returns over time are hard to compare
With traditional savings accounts, everything is in U.S. dollars so you can estimate the total possible interest you can earn in a year, assuming a rate doesn't change. When browsing a crypto firm's rates, however, you might be looking at dozens of digital assets with varying levels of volatility. It's good to be familiar with at least two broad types of digital assets:
Native cryptocurrencies such as Bitcoin and Ethereum can have daily fluctuations in value.

Stablecoins such as USD Coin are a type of cryptocurrency with value that is pegged to the U.S. dollar or another real asset.
3. Withdrawal fees and limits may apply
Watch out for fees that may vary by cryptocurrency and might not be listed in U.S. dollars. Also, check for any minimum or maximum withdrawal amounts. Some crypto firms offer different types of access:
Flexible terms have no constraints on when you can withdraw.

Fixed terms require agreeing to not access funds for a period, generally a few months. These fixed-term yields have parallels to certificates of deposit, a type of savings account where you lock up funds in exchange for a higher rate. (If the idea of locking up crypto for more rewards appeals to you, you may also be interested in crypto staking, which involves helping to verify valid crypto transactions on a blockchain network.)
Risks include but aren't limited to:
No deposit insurance: Crypto interest accounts are not insured by the Federal Deposit Insurance Corporation, so if a firm goes bankrupt, there's no government guarantee that you can get funds (including interest) back.

Default risk: What if a borrower can't pay you back? Greiser recommends understanding what measures a crypto exchange is taking in case borrowers default on their crypto loans (which might be using the crypto you're lending). Crypto exchange Gemini, for example, explains on its site how it's regulated by the New York government and how it vets borrowers' risk management processes.

Digital assets can lose value, and some can go extinct: There are more than 13,000 cryptocurrencies, according to market research website CoinMarketCap.com, and it's unlikely they'll all go up in value over time. Some might even go away completely. You can find "dead coins," or previous crypto that went out of circulation, on websites such as Coinopsy and Deadcoins.
5. Regulation of crypto interest accounts is underway
In September, Coinbase — the biggest U.S. crypto exchange — canceled its launch of a lending product that would earn interest for customers. This action occurred after Coinbase received notice that the U.S. Securities and Exchange Commission threatened to sue, though the reason wasn't clear, Coinbase wrote in a blog post. In addition, securities regulators in two states have ordered BlockFi to stop opening new interest accounts for customers, according to BlockFi's website. There's likely more regulation to come, which could affect the usage of these accounts.
6. Not all crypto firms work in all states
BlockFi's and Crypto.com's platforms, for example, aren't available to New Yorkers, though the accounts are options in most states.
7. Crypto is not for everyone
Greiser says the person who has the right risk appetite, time horizon and willingness to do their own due diligence and research may consider crypto interest accounts. In doing research, you'll likely need to learn various technical processes, such as how to transfer crypto between platforms or from a crypto wallet outside a platform and how to report crypto earnings or losses for taxes. If you're just getting started, consider these three questions before buying cryptocurrency.
---
The author owned Bitcoin and Ether at the time of publication. NerdWallet is not recommending or advising readers to buy or sell Bitcoin or any other cryptocurrency.
APY
4.60%
With $0 min. balance for APY
Bonus
$300
Earn up to $300 with direct deposit. Terms apply.
Get more smart money moves – straight to your inbox
Sign up and we'll send you Nerdy articles about the money topics that matter most to you along with other ways to help you get more from your money.