What Is a Bank?
A bank is a financial institution that holds deposits and makes loans.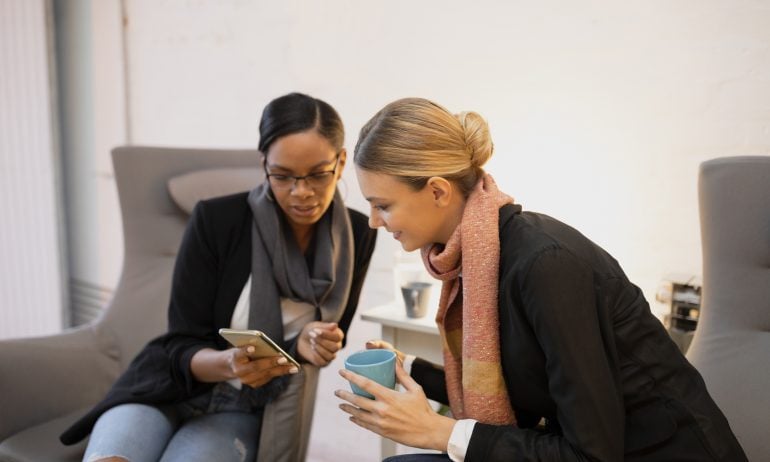 Many or all of the products featured here are from our partners who compensate us. This may influence which products we write about and where and how the product appears on a page. However, this does not influence our evaluations. Our opinions are our own. Here is a list of our partners and here's how we make money.
The investing information provided on this page is for educational purposes only. NerdWallet does not offer advisory or brokerage services, nor does it recommend or advise investors to buy or sell particular stocks, securities or other investments.
---
A bank is a financial institution with a license to hold and lend money. It can provide checking and savings accounts, credit cards, mortgages, auto loans, personal loans, small business loans and more.
A bank can also offer services such as cashier's checks, money orders, wire transfers, safe deposit boxes, currency exchange, and investing or wealth management. Banks can pick and choose what services they offer and in which states they operate.
Simply put, a bank is a business: It uses the money customers put into checking and savings accounts to make loans for individuals and businesses. Banks generally profit off the interest from the loans they make and give a portion back to customers as interest in savings accounts.
To operate, a bank has to have a license, or charter, and is overseen by a regulator. In the U.S., there are state and national charters depending on a bank's reach, and the three main banking regulators are the Federal Reserve, Office of the Comptroller of the Currency and the Federal Deposit Insurance Corporation. If a bank treats you unfairly, you can make a complaint with its regulator or the Consumer Financial Protection Bureau.
You can find financial services outside of banks, such as money orders at the post office, gift cards at retailers and wire transfers and check cashing services at Western Union locations. But when it comes to storing your money safely, only banks have FDIC insurance, meaning that you get your money in checking and savings accounts back in the event that a bank goes bankrupt.
Nonbank companies, such as online brokers and neobanks, can partner with banks to offer their customers FDIC-insured accounts, such as checking accounts and cash management accounts.
Frequently asked questions
How many banks are there?
There are many technical categories — commercial bank, savings bank, etc. — but an easy way to think about banks is to categorize them by their size and whether they have branches or not. Here's a quick breakdown:
National banks include some of the biggest U.S. banks with large networks of branches and ATMs, robust mobile apps and a large array of products and services for the general public, businesses and big commercial clients. Some also have international bank divisions. The term "national bank" can refer to brick-and-mortar or online-only banks. (Learn more about national banks as well as the 20 largest banks in the U.S.)

Regional banks are mid-size institutions that focus on specific areas of the country and can have branches in multiple states.

Community banks are small, local institutions that can sometimes be the only physical bank in an area, especially if it's rural.

Online banks are internet-based institutions that let customers interact through a website and, usually but not always, a mobile app. They don't always offer all the types of loans and accounts you can find at traditional brick-and-mortar banks. (See more about online banks.)
There's one other type of bank you might hear about in the news that can impact you and your finances even though you can't join as a customer:
Central banks are bankers' banks that enable a country's financial system to operate by setting monetary policy and creating money, among other things. The U.S.'s central bank is the Federal Reserve. What a central bank does can directly affect you, such as when the Fed raises its interest rates. If Fed rates go up, you can expect mortgage rates and savings account rates to rise. (Read about Fed rate increases.)
Types of bank accounts and loans
Here's an overview of common accounts and loans you can find at banks:
If you run a business or work as a freelancer, you may need accounts tailored to your needs. Banks can provide the following small-business accounts:
A business checking account is a spending account for companies with features such as bill pay, invoicing, transfers and more. (Learn more about business bank accounts.)

A merchant account is a business bank account for accepting electronic payments from customers. (Learn more about merchant accounts.)
Bank features and services
A bank provides financial features within accounts as well as independent services, either available on its website, through its mobile app or in person at a branch.
Everyday features and services can include the following:
A debit card is a payment card that pulls money from a checking account balance and provides a way to make purchases online and in person, as well as a way to withdraw cash at ATMs or branches. (Learn more about debit cards.)

Direct deposit is a service for receiving paychecks or benefit payments into the account of your choosing without having to manually deposit a check. (Learn more about direct deposit.)

Online bill pay is an internet-based service for managing and making payments to various companies you use, all from your bank instead of at individual retailers or service providers. (Learn more about online bill pay.)

A money transfer is a service that moves funds between two accounts. Three types include Automated Clearing House transfers, wire transfers and peer-to-peer transfers that can be done with apps such as Zelle. Not all banks provide international transfers. Money transfers are available at banks and other institutions, such as the post office and Western Union.

Free access to credit scores is a service available at many banks, especially some of the biggest credit card issuers. (Learn more about credit scores.)

Customer support is a service where you can ask for help via phone, live chat or web messaging on a bank's website or on social media sites such as Twitter and Facebook.

An ATM, or automated teller machine, is a machine that provides a way to withdraw cash, deposit cash or checks, see account balances or transfer money between accounts. Not all ATMs have the same services, and some third-party networks, like Allpoint, are fee-free. (Learn more about ATM fees.)
Other services can include the following:
A check is a payment slip, usually in a checkbook, that pulls money from your checking account. Some types of checks, such as cashier's checks and certified checks, have more security features, such as requiring the bank to verify the check writer's identity and that they have enough funds for the check amount beforehand. (Learn more about personal checks.)

Check cashing is the ability to either cash a check in person at a bank branch or deposit it through the bank's app (often known as a mobile check deposit service). This service is typically limited to current bank customers. Other institutions also offer this service but usually for a fee. (Learn more about cashing checks.)

A money order is a payment slip similar to a personal check, but available both at banks and other institutions such as the post office and certain retailers. (Learn more about money orders.)

Overdraft programs give permission to banks to pay for transactions that exceed your available checking account balance instead of declining them, usually for a fee. There are different types of programs that cover transactions differently: Standard overdraft coverage allows the bank to front the money to pay a transaction, sending your account into a negative balance; overdraft protection transfers let you link a secondary account, such a savings account, to cover the transaction; and an overdraft line of credit is a loan you take out to pay the overdraft amount. (Learn more about overdraft fees.)

A safe deposit box is a small vault at a bank branch that you can use to store valuables, such as jewelry or wills. (Learn more about safe deposit boxes.)

Merchant services cover a range of business banking needs, including debit and credit card payment processing.

Getting or depositing a roll of coins is possible at a bank branch, though it might be limited to current customers. Getting quarters might be necessary if you use coin-operated laundry.

Redeeming a savings bond is possible at a bank branch for paper bonds. Savings bonds are low-risk investments where you lend money to the U.S. government in exchange for earning interest on that money. They can come in two formats: electronic and paper. (Learn more about savings bonds.)
Banks vs. other financial providers
Banks are not the only places where you manage your money and financial life. Some financial providers are direct competitors to banks with similar accounts, while others offer services that banks normally don't, such as insurance or tax preparation.
Here's a list of financial institutions and companies that can compete with banks for your business:
Credit unions are not-for-profit institutions that offer accounts and services similar to banks. On average, they have higher interest rates on savings accounts and lower interest rates on loans than banks. They're regulated by the National Credit Union Administration, which, like the FDIC, insures accounts up to $250,000. (Learn more about credit unions.)

Neobanks are financial technology companies that typically partner with banks to offer mobile-focused accounts that have more perks than traditional banks, such as debit card cash-back rewards or integrated budgeting tools. Some neobanks offer ways to invest or refinance loans. A rare few are banks themselves. (Learn more about neobanks.)
Disclaimer: Most neobanks are not banks.
Digital wallet providers are companies that have internet-based payment accounts. Digital wallets store information and enable payments between personal contacts (also known as peer-to-peer payments) and customer payments to businesses. Digital wallets include PayPal, Venmo, Cash App, Google Pay, Apple Pay and Samsung Pay.

Online lenders are internet-based banks or nonbank companies licensed to offer loans. (Learn more about online loans.)
Here's a list of providers that can offer valuable services to round out your financial needs. Some compete with banks and others can serve you in ways that a bank may not be able to:
Online brokers are internet-based intermediaries between you and a financial company in various fields such as investing or trading, insurance and mortgages. (Learn more about online brokers for investing.)

Insurance companies, or insurers, are firms authorized to provide financial protection in the event of a disaster, death or other unfortunate event. Types of insurance include health, auto, life, disability, renters and homeowners insurance.

Investment brokers are licensed agents or firms (known as brokerage firms) that buy, hold and sell investment assets, such as stocks and bonds, on your behalf. A bank may have a brokerage division. (Learn more about investment brokers.)

Mortgage brokers are licensed agents who act as intermediaries between you and mortgage lenders, which include banks. (Learn more about mortgage brokers.)

Insurance brokers are licensed agents who serve as middlemen between you and an insurer. (Learn more about insurance brokers.)

Credit reporting agencies are companies that collect data about your credit usage and create credit reports available to you, lenders you work with and others. (Learn more about the three credit bureaus.)

Check and bank screening companies are businesses that collect data on your check-writing history and any misuse of checking and savings accounts, such as fraud or letting fees go unpaid. (Learn more about ChexSystems, used by many banks and credit unions for screening.)

Federal student loan servicers are intermediaries between you and the federal government that gave you a loan for college. (Learn more about student loan servicers.)

Tax preparers are generally credentialed professionals that help you file your tax returns, especially if they're complicated. (Learn more about tax filing.)

Financial advisors are professionals with various certifications that provide financial planning for the short- and long-term. The term can also refer to robo-advisors, which are digital low-cost investing services that can offer virtual access to human financial advisors. (Learn more about finding a financial advisor.)

Cryptocurrency trading firms are companies or online brokers that let you buy, hold and sell cryptocurrencies. (Learn more about the best cryptocurrency exchanges.)

Money service businesses are a range of companies that aren't banks: currency exchanges, check cashers, the U.S. Postal Service and money transfer companies like Western Union and MoneyGram.
Get more smart money moves – straight to your inbox
Sign up and we'll send you Nerdy articles about the money topics that matter most to you along with other ways to help you get more from your money.