Can You Afford to Give Up Your Brick-and-Mortar Bank?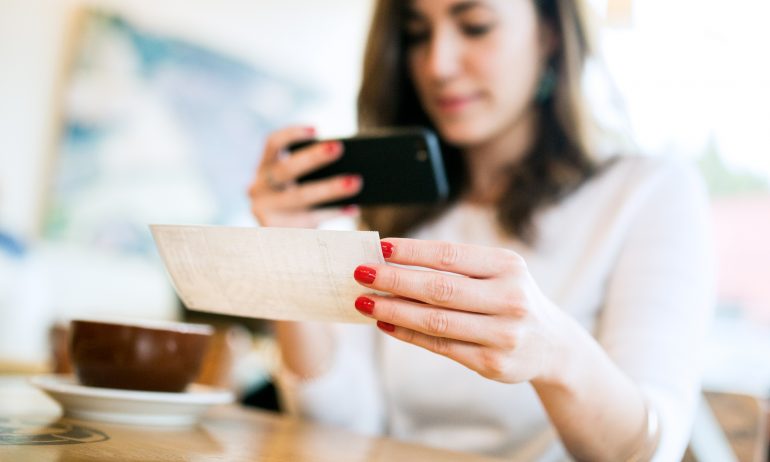 Many or all of the products featured here are from our partners who compensate us. This may influence which products we write about and where and how the product appears on a page. However, this does not influence our evaluations. Our opinions are our own. Here is a list of our partners and here's how we make money.
There are nearly 90,000 bank branches across the U.S., but when was the last time you visited one?
"I haven't set foot in a bank branch or had a reason to since 2014," says Jonathan Hasson, a user interface designer in Palo Alto, California.
For people like Hasson, banking online and by mobile device has replaced the need for branch visits. Last year, 46% of banking customers said they interacted with their bank only through digital channels, up from 27% in 2012, according to a survey by accounting firm PricewaterhouseCoopers.
As more people embrace digital banking, the idea of quitting a brick-and-mortar institution may become easier to consider, especially given the perks of going online. Online checking accounts rarely have monthly fees, and some online savings accounts earn annual percentage yields nearing 2%.
But traditional banks offer certain services, especially at branches, that aren't so easily replaced by online banks. If you've thought about giving up your brick-and-mortar bank, consider these questions.
1. Do you ever deposit cash or write checks?
Many online banks offer nationwide fee-free ATM networks to make getting cash out of an account easy, but depositing cash is not usually an option. So if you end up with a wad of cash from a garage sale, for example, you might need to buy a money order and use the bank's mobile check deposit to get the money into your account.
Writing checks can be another obstacle. Some online banks offer boxes of checks like traditional banks do, but it's not a given, and you never know when you might need a check.
"Last year, I got married, and a lot of vendors only took checks as payment," says Brendan McGuire, an iOS developer in New York City.
Buying checks from a third-party service might be an alternative. But some online banks either won't let you write checks or won't be held responsible if a third-party check has difficulty processing.
McGuire's primary checking account is with an online bank, which would send checks on his behalf, but he found it easier and faster to simply write his own checks from an account he had at a local credit union.
2. Do you need any specialty banking services?
Be it online bill pay or mobile check deposit, online banks tend to cover core checking and savings account services, and some even provide loans, but they can't do everything. Here are two examples:
Safe deposit boxes: These small vaults store valuable jewelry and important insurance or other documents that might be better off behind many banks' steel-barred concrete walls instead of in a personal safe at home.
Wire transfers: Whether you're closing on a home or need to send money to family overseas, you might need to wire funds, something that isn't always an option with online banks. A bank branch is handy for sending time-sensitive or big transfers, especially if the destination is within the United States. But if you're wiring funds abroad, you can find alternatives that are even cheaper than banks, at online companies such as Wise (formerly TransferWise) and OFX. (Read up on how to send money online.)
There are also some bank services that are easier and faster to do at a branch. Cashier's checks, for example, are available at some online banks, but since those checks generally are mailed to your recipient, the time for delivery might take several business days.
3. Do you need the personal touch?
If your financial life isn't complicated, you may not need an in-person contact. Many online banks offer customer service phone lines and online chat messaging when issues or questions arise.
"Say you want to open a small business or get help on some investment strategy, then it can be really helpful to have a face-to-face relationship" with a community banker, says Terry Jorde, senior executive vice president and chief of staff for the Independent Community Bankers of America.
You can manage most of your finances online, including getting a mortgage and auto loan, so it's really about your comfort level with the internet. Some people just prefer in-person interactions.
"With older clients, a lot of times they've developed a relationship with someone at that bank," says Missie Beach, certified financial planner at Modera Wealth Management in Atlanta.
"It's not the bank they have a relationship with," Beach says. "It's that person."
Combining the best of online and traditional banks
As more banking customers go online, many Americans do still visit the teller, according to a 2015 FDIC survey that examined unbanked and underbanked households.
But you don't need to keep a bank that charges you monthly fees on checking or savings. Credit unions, the nonprofit equivalent of a bank, as well as community banks tend to have lower fees and better rates than national banks do.
Smaller banks have downsides such as less access to the latest technology or nationwide ATM networks, but that's where online banks come in. Balancing your financial life with two banks might be worthwhile, especially if you want cutting-edge technology as well as access to a branch, just in case.
"It's not an all-or-nothing thing," says Jorde of the ICBA. "There are times that people will find it more efficient to use branches."
More on finding the right bank
Get more smart money moves – straight to your inbox
Sign up and we'll send you Nerdy articles about the money topics that matter most to you along with other ways to help you get more from your money.