4 Advantages of Traditional Banks Over Online Banks
Cash, checks and specialty services are where traditional banks have an edge.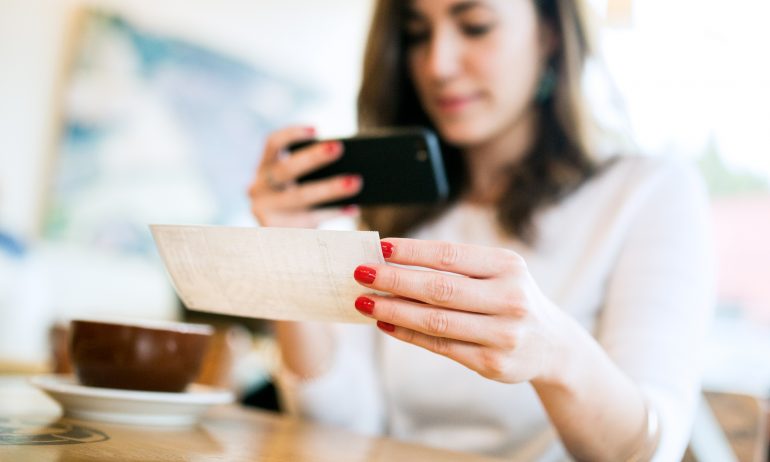 Many or all of the products featured here are from our partners who compensate us. This influences which products we write about and where and how the product appears on a page. However, this does not influence our evaluations. Our opinions are our own. Here is a list of our partners and here's how we make money.
There are more than 72,000 bank branches across the U.S., but when was the last time you visited one? If it's been long enough that you can't remember, you're not alone.
The banking landscape has become more digitally focused in recent years due to the COVID-19 pandemic. Online-only banks now make up 20% of all primary bank relationships in the U.S., up from 10% in 2019, according to a survey by accounting firm PwC. This begs the question: What do traditional brick-and-mortar banks do better than online banks?
"Brick-and-mortar banks" are traditional banks that operate physical locations, and many of them also have websites and mobile apps. Online banks provide services almost exclusively on websites and apps. See more about types of banks.
Online banks can provide checking accounts with few to no fees and savings accounts with rates more than 13 times the national average. But traditional banks offer certain services, especially at branches, that aren't so easily replaced by online banks. If you've thought about giving up your brick-and-mortar bank, consider these four advantages.
1. More access to cash and check services
If you often deposit cash or use checks, you probably want a brick-and-mortar bank. Online banks, by virtue of being internet-based, don't focus on these services and many don't have a way to deposit cash or every type of check.
What traditional banks offer
Brick-and-mortar banks usually provide many paper-based payment services, which can include:
Services vary by bank, and some specialty items, like cashier's checks, might only be purchased at a bank branch. One big perk with branches is that you can get faster access to new funds. Depositing checks at an ATM or branch can mean same-day access to that money, instead of waiting a day or longer for a mobile check deposit to process.
If you don't use cash or paper checks regularly, you might still need a traditional bank for its wide range of paper payments. If a home remodel or wedding is in your future, keep in mind that some businesses, such as home repair contractors, wedding venues or landlords, may only accept checks.
In addition, a bank branch might be needed if you run into issues with an online service such as mobile check deposits, which typically have amount limits and don't accept all forms of payment, such as savings bonds or U.S. postal money orders.
A digital-based banking platform, such as an online bank, can still provide some check and cash services, but the scope is more limited and availability varies by bank. Here are some features:
Third-party ATM network for cash withdrawals.

Cash deposits at third-party retailers.
Online banks generally provide access to a third-party nationwide ATM network, such as Allpoint or MoneyPass, but only for getting cash. Some banks allow cash deposits at big retailers, such as Walgreens or 7-Eleven, though the retailers usually charge a fee of up to $4.95.
Mobile check deposit can be convenient, but sometimes there are initial requirements to use the feature, such as an account minimum. While some online banks let you mail checks to fund your account, those checks can take time to process.
Writing checks can be another obstacle. Some online banks offer boxes of checks like traditional banks do, but it's not a given. Buying checks from a third-party service such as eChecks might be an alternative, but if your recipient also has an online bank and tries to deposit your third-party check, there can be issues. Some online banks either won't accept such checks or won't be held responsible if a third-party check has difficulty processing.
2. Specialty banking services are available
Online banks tend to offer core checking and savings account services, and sometimes loans, but they can't do everything. Here are three services available at brick-and-mortar banks:
Safe deposit boxes: These small vaults store valuable jewelry and important insurance or other documents that might be better off behind many banks' steel-barred concrete walls instead of in a personal safe at home.
Currency exchange: Some digital banking platforms, such as Wise and Revolut, have currency services, but many online banks don't offer foreign currency. If you want local currency when you're in a different country, you might use ATMs abroad or an airport kiosk. But the cheapest option tends to be a brick-and-mortar bank.
Wire transfers: If you're sending a time-sensitive or big transfer, such as a payment to close on a home, having the option to do it at a bank branch might be assuring. Wire transfers are sometimes offered at online banks, but they're not as widely available as at traditional banks.
3. Wider range of financial products
Traditional banks, especially the largest banks, can be your one-stop shop for all things related to your money: checking, savings, certificates of deposit, auto loans, investing, mortgages and the list goes on.
Compare that with online banks, some of which specialize in a smaller set of accounts. Some of the highest savings rates are available at online banks that have savings accounts and CDs but don't have checking accounts. Many online banks do offer credit cards and other loans, but they don't have as many options as the biggest brick-and-mortar banks provide.
4. In-person service offers a personal touch
If your financial life isn't complicated, you may not need to sit down with someone to talk over decisions. You can manage many financial activities online, from depositing checks to applying for a loan, so it's really about your comfort level with the internet. Many online banks offer customer service phone lines and online chat messaging for use when issues or questions arise.
For more complex financial circumstances, such as mulling over investment strategies or considering funding for a small business, a personal banker can be helpful. When providing mortgages and small-business loans, community banks in particular can look at more personalized factors than online banks or even bigger brick-and-mortar banks.
Combining the best of online and traditional banks
You might want to take advantage of both the digital-only and branch-based banks for different reasons. You can have an online savings account for its competitive savings rate and a traditional bank for its access to branches in case of emergencies. Those features rarely exist at the same bank. Learn more about how to choose a bank.
More on finding the right bank
Get more smart money moves – straight to your inbox
Sign up and we'll send you Nerdy articles about the money topics that matter most to you along with other ways to help you get more from your money.