Where to Exchange Currency Without Paying Huge Fees
Your bank or credit union, not an airport kiosk, is likely the best place to exchange currency.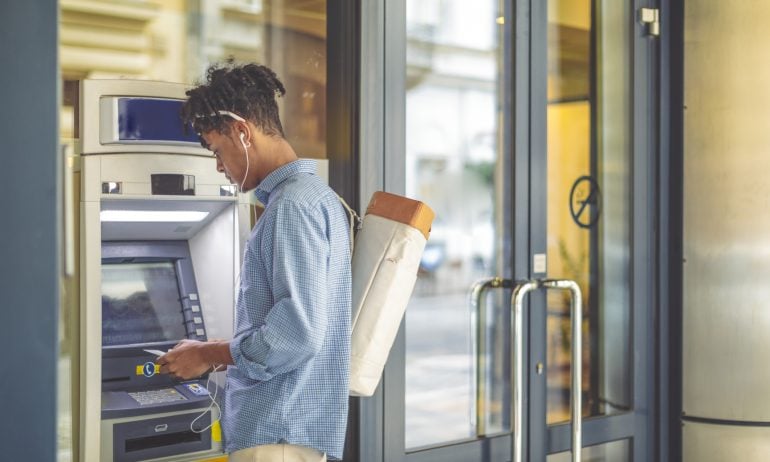 Many or all of the products featured here are from our partners who compensate us. This may influence which products we write about and where and how the product appears on a page. However, this does not influence our evaluations. Our opinions are our own. Here is a list of our partners and here's how we make money.
Banks and credit unions are generally the best places to exchange currency, with reasonable exchange rates and the lowest fees. Here's how financial institutions — and a few other places — can help travelers exchange currency.
If you haven't packed your bags, you may have the time to get the best currency exchange rates before you leave. Many banks offer currency exchange to their customers. Though there may be a small fee, your bank or credit union will almost always be the best place to exchange currency (and the cheapest). You may be able to order currency at a branch location or by phone or online to have it delivered to you, or to pick up at a branch. Some currency providers allow you to pick up your funds as soon as the next day, have it delivered within one to three business days, or opt for overnight shipping.
You can also order through an online currency converter, which will have the cash delivered to your home. But exchange rates are less favorable, and the delivery charges will eat into your funds. And airport kiosks or stores should be a last resort. Exchange rates are poor, and fees are high.
Once you've reached your destination, avoid airport kiosks or other exchange houses. Your bank's ATM network is likely the best option. You may be able to withdraw cash in the local currency with competitive exchange rates and low fees (1% to 3%).
Use your institution's app to find an ATM near you. Try to withdraw larger amounts if your bank charges ATM fees. And avoid out-of-network ATMs — in addition to a possible foreign transaction fee, you could end up paying surcharges to your bank and the ATM owner.
Again, your bank is probably the best place to exchange currency, but it may not buy back all types. If not, you can exchange your money at a currency exchange store or kiosk in the airport abroad or in the U.S., even though you likely won't get the best rate.
If you can't sell your foreign currency, you may be able to donate it at the airport or in flight. Ten international airlines participate in UNICEF's Change for Good program, which takes donations in foreign currency to help improve the lives of children worldwide. If you're already back home, you can mail your unused foreign currency to the program's office. Click for more information about .
Figure out whether your destination is plastic-friendly. If it is, you can avoid many of these extra travel fees with one of  or debit cards.
Consider applying for one of these credit cards or debit cards before you leave so you can use it instead of cash wherever possible. Avoid using the credit card at ATMs or you'll be hit with fees and interest right away for taking a cash advance.
Your bank or credit union is almost always the best place to exchange currency.