How to Transfer Money From One Bank to Another
You can move funds from one bank account to another with online bank transfers.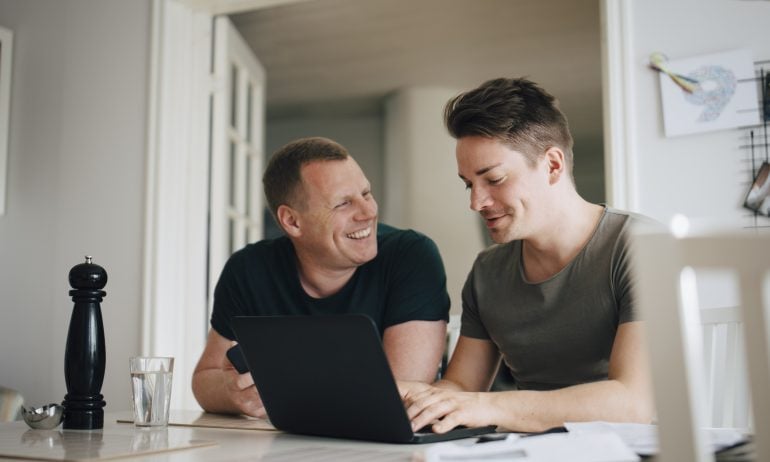 Many or all of the products featured here are from our partners who compensate us. This may influence which products we write about and where and how the product appears on a page. However, this does not influence our evaluations. Our opinions are our own. Here is a list of our partners and here's how we make money.
If your funds are spread across accounts at different institutions, it helps to have an easy way to make transfers between them. Online transfers are a convenient way to move money from one bank account to another.
Online transfers are generally free, though some financial institutions do charge, and transfers usually take up to three business days to complete. Check with your institution when setting up a transfer to know when to expect funds to arrive and whether there are fees.
SoFi Checking and Savings

APY
3.75%SoFi members with direct deposit can earn up to 3.75% annual percentage yield (APY) on savings balances (including Vaults) and 2.50% APY on checking balances. There is no minimum direct deposit amount required to qualify for the 3.75% APY for savings and 2.50% APY for checking balances. Members without direct deposit will earn 1.20% APY on all account balances in checking and savings (including Vaults). Interest rates are variable and subject to change at any time. These rates are current as of 01/04/2023. Additional information can be found at http://www.sofi.com/legal/banking-rate-sheet
Marcus by Goldman Sachs Online Savings Account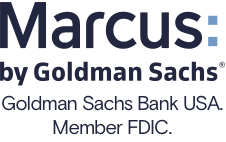 APY
3.30%3.30% APY (annual percentage yield) with $0 minimum balance to earn stated APY. Accounts must have a positive balance to remain open. APY valid as of 12/21/2022.
How to transfer money from one bank to another online
To get started, you'll need to set up a relationship between the two accounts you have at different banks — the one that will send money and the one to receive it.
Log in to the first bank's website or mobile app and select the option for making transfers. There may be a choice for internal transfers, that is, moving money in between two accounts within the same bank — from checking to savings, for example. You want the external option, which lets you move funds out to a different bank.
2. Provide external account information
Have the second bank's routing number and your account number handy. You can usually get this information from the bank's website or mobile app, or printed paper check. You can also check this list of routing numbers at some of the largest banks.
3. Confirm the new account
After you enter the required information, the first bank will typically want to verify that you have access to the second bank's account. You might be asked to enter your username and password for the second bank, which the first bank would then verify electronically. Another way the first bank could verify the account is to make a small deposit or two (think a few pennies each) and ask you to confirm the amounts. This process could take a couple of days to complete.
Once the account is confirmed, you can set up transfers from the sending bank's website or app. Select the sending and receiving accounts, and enter the amount to be transferred and the date for the transaction to occur. From there, you can usually see which date the funds are expected to be available in the receiving account. You'll also want to choose whether you want to make a one-time transaction or a recurring transfer (once a week, for example). After you've made your choices, select the option to submit them.
Benefit to external bank transfers: Boost your savings yields
Bank transfers are common for people who have a checking account at one bank and a high-yield savings account at another bank. If you open a new savings account, you can link your existing checking account for automatic transfers.
This also works for online bank customers, who often need to link their existing bank accounts to fund their online accounts. These folks tend to get the benefit of better rates while having the convenience of keeping their existing accounts.
Check the limits to savings withdrawals
You can generally make as many transfers into savings accounts as you'd like, but there are some points to consider when it comes to taking money out. Online withdrawals from savings accounts are considered convenient transactions per the Federal Reserve. There used to be a limit on the number of convenient transactions you could make per month. The Federal Reserve no longer enforces that limit, but if you have more than six convenient transactions in a month, some institutions will charge an excess withdrawal fee for each transaction over that cap. This fee is typically up to $10 per excess transaction. If you think you might run up against the limit, check with your financial institution to see if it caps withdrawals and charges a fee.
More options to send money to others
Online bill pay: If you don't own the account you plan to send money to, you may need to explore other options. Many banks offer online bill pay services, which send a check or electronic payment to a merchant or vendor on your behalf.

Peer-to-peer payments: If you need to send money to another individual quickly, you can also use a peer-to-peer payments service, such as Venmo, PayPal or Zelle.

Wire transfers: If you need to send thousands of dollars quickly, it may make sense to use a wire transfer. These services are not always free, but the funds often reach the recipient much faster, sometimes in as little as a few minutes.
Transferring funds from one bank account to another does not have to be a burden. Moving money can be just another online banking convenience.
The smartest place to shop
Compare top high-yield savings accounts side-by-side, complete with objective reviews from the Nerds.
Get more smart money moves – straight to your inbox
Sign up and we'll send you Nerdy articles about the money topics that matter most to you along with other ways to help you get more from your money.