Types of Savings Accounts: Where to Stow Your Cash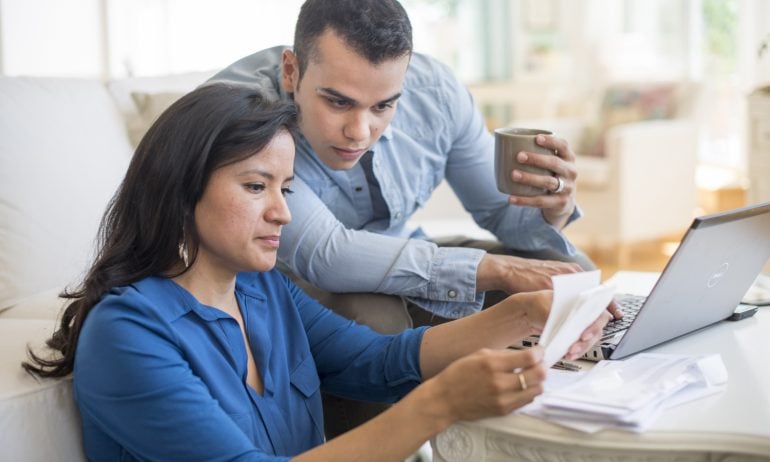 Many or all of the products featured here are from our partners who compensate us. This may influence which products we write about and where and how the product appears on a page. However, this does not influence our evaluations. Our opinions are our own. Here is a list of our partners and here's how we make money.
Types of savings accounts
Banks typically have three kinds of savings accounts:
Regular savings account: earns interest and offers quick access to funds.

Money market account: earns interest and may provide check-writing privileges and ATM access.

Certificate of deposit, or CD: usually has the highest interest rate among savings accounts but the most limited access to funds.
Rates for savings accounts are the highest they've been in years thanks to the Federal Reserve's actions in 2022.
SoFi Checking and Savings

APY
3.25%SoFi members with direct deposit can earn up to 3.25% annual percentage yield (APY) on savings balances (including Vaults) and 2.50% APY on checking balances. There is no minimum direct deposit amount required to qualify for the 3.25% APY for savings and 2.50% APY for checking balances. Members without direct deposit will earn 1.20% APY on all account balances in checking and savings (including Vaults). Interest rates are variable and subject to change at any time. These rates are current as of 11/30/2022. Additional information can be found at http://www.sofi.com/legal/banking-rate-sheet
Marcus by Goldman Sachs Online Savings Account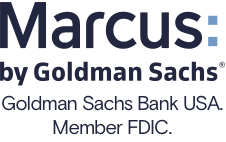 APY
3.00%3.00% APY (annual percentage yield) with $0 minimum balance to earn stated APY. Accounts must have a positive balance to remain open. APY valid as of 11/08/2022.
Discover Bank Online Savings

APY
3.00%Advertised Online Savings Account APY is accurate as of 11/10/2022
Earn interest, allow quick access to funds
Rates and minimum balance: Traditional banks have savings rates as low as 0.01% annual percentage yield. At that APY, an account with $10,000 would earn $1 in interest in a year. Traditional savings accounts also tend to have monthly fees of $5 or more if you don't meet certain requirements, such as keeping a minimum daily balance.
However, other banks, particularly online banks, have high-yield savings accounts that offer around 2% APY with no minimum balance requirement and no monthly fees. Online banks offer federally insured accounts, just as their brick-and-mortar counterparts do.
Account access: You can typically access your money at any time. Certain withdrawals and transfers, including online transactions, may be limited to six times per month. ATM withdrawals and in-person requests at a branch generally aren't subject to these limits.
What to know: If you need to access your money for everyday spending more than you need to maximize APY earnings, consider opening a checking account instead.
Higher balance requirements, some check-writing privileges
Rates and minimum balance: Money market accounts tend to pay similar rates to savings accounts, but they typically require a balance of $1,000 or more to avoid monthly fees. The best money market accounts, though, have low minimums and no monthly fees.
Account access: Money market accounts usually have the same withdrawal options as savings accounts, but some also come with a debit card or checkbook. However, the bank may enforce the six-per-month withdrawal cap for savings accounts, so purchases would still be limited.
What to know: Like other savings vehicles, money market accounts are federally insured to protect your money. They differ from similar-sounding products that are investments.
Top interest rates, limited access to funds
Rates and minimum balance: CDs tend to pay the highest interest rates of the three types of savings accounts. They typically require around $1,000 to open, but there are CDs with no minimum starting balance requirement. CDs generally don't charge a monthly fee.
Account access: None. With a typical CD, you agree to not withdraw the money for a certain amount of time, called a term. If you take the money out before then, you'll likely pay an early withdrawal fee.
What to know: CD terms typically range from six months to five years. The longer the term, the better the interest rate. You'll find some of the most competitive CD rates at online banks.
Similar to savings accounts
Some nonbank accounts can help you save your money.
Link to investment providers, not a bank account
Rates and minimum balance: Cash management accounts, or CMAs, tend to have interest rates that are comparable to or slightly lower than basic savings accounts. CMAs typically have no minimum balance requirement.
Account access: Depositing and withdrawing cash is a challenge with some CMAs, but electronic transfer between CMAs and outside bank accounts is usually easy.
What to know: CMAs have similar features to checking and savings accounts, but they're not actually bank accounts. CMAs are offered by nonbank financial service providers — like robo-advisors and investment firms — that sweep customer funds into partner bank accounts in order to provide FDIC coverage behind the scenes. If you have an investment account with the same provider, you can usually link it to your CMA for quick money transfers.
If you're looking to save for long-term goals, such as retirement or your kids' college funds, consider Roth IRAs, 529 plans and other vehicles. They can be an important part of your savings strategy.
Next: Best Savings Accounts
Ready to upgrade your savings? These high-yield accounts will help you grow your money faster.
Get more smart money moves – straight to your inbox
Sign up and we'll send you Nerdy articles about the money topics that matter most to you along with other ways to help you get more from your money.