Why Bank of America Customized Cash Is Best for 0% APR on Purchases in 2023
A long 0% intro APR period, a great sign-up bonus and extremely flexible bonus rewards make this card a winner.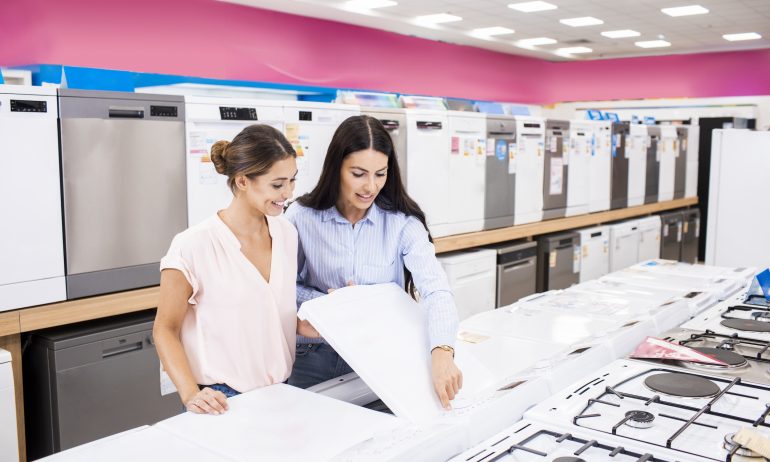 Many or all of the products featured here are from our partners who compensate us. This influences which products we write about and where and how the product appears on a page. However, this does not influence our evaluations. Our opinions are our own. Here is a list of our partners and here's how we make money.
»
This page is out of date
When this article was written, the Bank of America® Customized Cash Rewards credit card had an 18-month introductory APR on new purchases and balance transfers. This offer is no longer available, so this page is out of date. For current offers, see NerdWallet's review of the Bank of America® Customized Cash Rewards credit card.
I pay for everything I can with rewards credit cards, which allows me to earn 2% or more (often much more) on all my spending. I also pay my credit card bills in full each month, so I never incur interest. From time to time, though, I encounter a major expense that I want or need to pay off over multiple months. Maybe the furnace needs replacing. Maybe my teeth need replacing.
Or maybe I'm gonna get married.
When financing big purchases over time, avoiding interest takes priority over earning rewards. If I carried a big balance on one of the rewards cards in my wallet, the interest I'd pay would offset the value of any rewards I'd earn. That's why 0% APR credit cards are valuable. Put a big bill on one of those, and you get breathing room to pay it off without interest. 
But if I'm paying a lot of money for something, I'd sure like to earn rewards. 
Why the Customized Cash Rewards card is our winner 
If you're going to get a new credit card to finance a major purchase, there are three details to pay special attention to: 
The introductory 0% APR period. 

The bonus offer for new cardholders. 

The rewards you earn from the purchase itself. 
The Bank of America® Customized Cash Rewards credit card scores well on all three. It also has a $0 annual fee. Since the point of getting a 0% card is to save money, you really don't want to be paying a fee on that card. 
Introductory 0% APR period 
I used the Bank of America® Customized Cash Rewards credit card to buy an engagement ring. Go ahead and roast me. If you'd seen the smile on her face, you'd understand.
I'll start out by saying that I had the money to pay for the ring upfront, but I chose not to. There was a global pandemic going on at the time, with all manner of economic uncertainty accompanying it, and I didn't want to dip too deep into savings all at once if I didn't have to. By using this card, I didn't have to. 
The card has a 0% intro APR on Purchases for 18 billing cycles and 0% intro APR on Balance Transfers for 18 billing cycles for any balance transfers made in the first 60 days.
That's the longest 0% APR period available on any rewards credit card from any major issuer. It even matches what you'd get on some other issuers' dedicated zero-percent cards — the ones that offer a long 0% period and nothing else. In fact, the longest 0% purchase period you can get on any mass-market credit card nowadays isn't much longer: 21 months. 
At the time I got the card, the 0% APR period was only 15 billing cycles, which was still plenty of time for me to pay off the cost well before interest kicked in. Bank of America® has since extended the 0% period.
Though I was using my new card to finance a "want" in lieu of paying upfront, these concepts apply even more to those who have a need that can't wait unmet for months while they save up the money. In a perfect world, everyone would have an emergency fund with enough money in it to immediately replace a dying refrigerator. The world we live in is not perfect.
Bonus offer for new cardholders 
The Bank of America® Customized Cash Rewards credit card currently has this offer for new cardholders: $200 online cash rewards bonus after you make at least $1,000 in purchases in the first 90 days of account opening.
That's among the largest bonuses you'll find on a cash-back card with a $0 annual fee, and the amount of spending needed to earn it is reasonable. Even if your big purchase falls short of $1,000, most people will still be able to earn the bonus just by putting spending on the card that they were going to do anyway.  
The ring I bought — the most beautiful ring you will ever see, in case you were wondering — cost more than enough to qualify for the bonus. So with a single purchase, I earned back $200.
Aside from the bonus, the purchase itself earned solid cash back under the card's standard rewards structure. The rewards on the Bank of America® Customized Cash Rewards credit card are a little complicated at first, but you get used to them. The card earns 3% cash back in a category of your choice and 2% cash back at grocery stores and wholesale clubs, on up to $2,500 in combined spending per quarter in those categories. All other spending earns 1%. 
You have six options for 3% categories, which you can change once a month. Those options are: gas, dining, travel, drugstores, home improvement/furnishings and online shopping. 
The standout category here — the one that makes it our winner — is online shopping, which is extremely broad and gives this card tremendous flexibility and ongoing value. You can buy just about anything online, including the most beautiful engagement ring you will ever see (if I let you see it, which I won't). Further, brick-and-mortar retailers often let you order online and pick up in a physical store, which qualifies as online shopping.
Note that the 3% category on the Bank of America® Customized Cash Rewards credit card is online shopping, not online spending. In general, purchases of physical items from retailers count as online shopping. Bill payments and services do not.
Long after your big purchase has been paid off, you'll still be earning 3% on online shopping. And unlike some cards with adjustable bonus categories, you don't have to continually select or activate categories; once you make a choice, it sticks until you change it. Got a big travel expense coming up? Planning to buy furniture? Switch out your 3% category as needed. 
The $2,500 quarterly cap on bonus spending is another point in this card's favor. Other cards may have higher reward rates but a lower cap or some other wrinkle that limits their flexibility. For example:
The Citi Custom Cash® Card automatically earns 5% cash back in the eligible category where you do the most spending. But you earn the 5% cash back only on up to $500 in spending per billing cycle. All other spending earns 1%. 

Rotating category cards like the Chase Freedom Flex℠ and the Discover it® Cash Back earn 5% cash back in bonus categories that change every three months (other spending earns 1%). The bonus cash back is limited to $1,500 in spending per quarter, you don't get any choice in the categories and you have to activate the categories every quarter. 

The rewards on the U.S. Bank Shopper Cash Rewards™ Visa Signature® Card include 6% cash back at two specific retailers that you choose, on up to $1,500 per quarter in combined spending. The list of eligible retailers is pretty extensive, but you can only choose two at a time (as opposed to earning bonus rewards on all online shopping). The card also charges an annual fee.
Most estimates seem to cluster around $5,000 as the average price of an engagement ring. Let's go with that. 
I get the Bank of America® Customized Cash Rewards credit card and select online shopping as my 3% category. It's a brand new card, so I haven't put any spending on it. More important, I haven't yet spent any money in the 2% or 3% categories, meaning I have the whole $2,500 bucket to fill. 
I buy the ring for $5,000 from an online jeweler that lets me customize the most beautiful ring you could imagine, let alone see: 
The first $2,500 earns 3%, or $75. 

The second $2,500 earns 1%, or $25. 

The purchase qualifies me for the bonus, so that's another $200. 
Now I've got about a year and a half to pay that off without interest. Apply the $300 in instant cash back and the balance becomes $4,700. Pay it off in 10 months at $470 a month, or 12 months at about $390, or 15 months at about $315. 
If you're a member of the Bank of America® Preferred Rewards program, you can boost the spending rewards you earn by 25%, 50% or 75%. You qualify for Preferred Rewards by having at least $20,000 in qualifying deposit and investment accounts.
The importance of discipline 
In terms of dollars and cents, there's no significant difference between saving $X a month for Y months before buying something, and buying something that you pay for afterward with interest-free financing at $X a month for Y months. Although in terms of utility, the latter is better. In both cases, you're paying for the item over the same span of time, but in the latter case you have access to the item while you're paying for it. This is why people get mortgages rather than saving up for 30 years for a house.
However, 0% financing makes sense only if you pay off the debt within the 0% window. The temptation with any kind of buy now, pay later financing — including credit cards — is to enthusiastically buy now and drag your feet on paying later. Next thing you know, the 0% clock has run out and you're paying double-digit interest rates on the debt. 
In my case, I committed to paying down the balance well within the 0% period by making it a line item in my monthly budget. If I didn't think I'd have been able to follow through, I'd have been better served by setting aside $X per month ahead of time. My fiancee would have just had to wait for Y months. But I'm worth it!
Find the right credit card for you.
Whether you want to pay less interest or earn more rewards, the right card's out there. Just answer a few questions and we'll narrow the search for you.
Get Started
Get more smart money moves – straight to your inbox
Sign up and we'll send you Nerdy articles about the money topics that matter most to you along with other ways to help you get more from your money.