What You Need to Qualify for a Credit Card for Bad Credit
A spotless credit history isn't a requirement for getting a credit card. But you will need ID, income and a few other important things.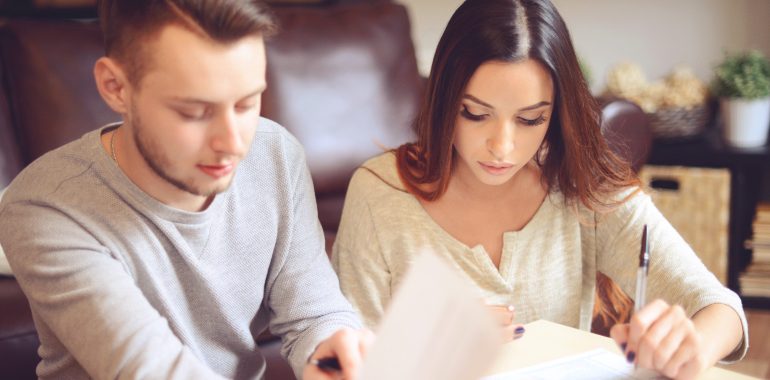 Many or all of the products featured here are from our partners who compensate us. This influences which products we write about and where and how the product appears on a page. However, this does not influence our evaluations. Our opinions are our own. Here is a list of our partners and here's how we make money.
When you have damaged credit, those "easy-to-get" credit cards aren't always easy to get.
Even with credit cards for bad credit, issuers vet applicants carefully against several requirements, known as underwriting standards, to find customers who are less likely to default. In some cases, federal law also requires issuers to get certain information before extending credit to a borrower.
If you want to qualify for a secured credit card — that is, a card that requires a cash deposit — or an unsecured card for bad credit, here's what you'll need.
An identification number, an address and other personal information
Required for all U.S. credit cards.
No matter where you apply for a credit card, your issuer will always want to know who you are. Provisions of the USA Patriot Act designed to combat terrorism and money-laundering require issuers to get your personal information.
For most people, providing name, address and birthdate is the easy part. But if you're new to the U.S., filling out the Social Security number field might be a stumbling block. If you don't have an SSN, you can get an individual taxpayer identification number. If you skip these sections altogether, or if you're under 18, your application will be rejected.
Required for all U.S. credit cards.
Issuers must check that borrowers have an "ability to pay" before extending them credit, under the Credit Card Act of 2009. But depending on the issuer, that can mean different things.
At the very least, your issuer is going to ask about your annual income, to make sure you have one. If you're over 21, this includes all the income to which you have "reasonable expectation of access." That means you can include your partner's income.
Most secured cards don't have minimum income requirements. But some take your debt and monthly living expenses into consideration. The Capital One Platinum Secured Credit Card, for example, will deny your application if your monthly income doesn't exceed your rent or mortgage payment by at least $425, according to its terms.
If you're applying for an unsecured credit card from a major issuer, you'll likely have to meet a minimum income requirement — usually $10,000 or $12,000 per year. If your income is too low, or you're carrying too much debt, your application might be rejected.
Required for all secured cards.
Unlike "regular" credit cards, secured cards usually require cash collateral when you open a new account. Typically, you need to put down at least $200 or $300 for a security deposit, which then determines your credit limit. For example, a $300 deposit would get you a $300 limit. If you fall behind on payments, the issuer keeps that deposit. Otherwise, you'll get your money back when you close the account in good standing or upgrade to an unsecured credit card.
If you're having trouble coming up with that kind of money, it's usually best to save up for a secured card with a lower deposit requirement. Also, explore credit cards for poor credit that don't require a security deposit. Unsecured credit cards from subprime specialist issuers — or issuers that focus on borrowers with bad credit — may seem appealing, but could end up costing you over $100 more in fees each year, according to a NerdWallet study.
A checking or savings account
Requirement varies by issuer.
A checking or savings account gives you a secure place to store money and can help you build an emergency fund. But often it's also required for funding a secured card's security deposit or used by issuers to determine your financial stability. If your ChexSystems record is keeping you from opening an account, look for a bank or credit union that offers a second-chance checking account in your area.
A credit history without serious negatives
Requirement varies by issuer.
Some credit cards, like the OpenSky® Secured Visa® Credit Card, don't run credit checks. But most do. Usually, issuers do this to look for red flags that your financial life might be getting worse, not better. For instance, for the Discover it® Secured Credit Card, "Factors such as income, bankruptcy, debt and judgments" — for example, liens or lawsuits — "may impact your ability to be approved," according to a statement from Discover. Among major issuers, these types of warnings are typical.
Try to improve your credit as much as you can before applying for cards — say, by getting caught up on payments on your existing accounts. If a recent bankruptcy is keeping you from an approval, find out whether you can get a credit card with your local bank or credit union. While cards that skip credit checks are an option, they tend to be more expensive.
A clean history with the issuer
Requirement varies by issuer.
Bad blood can sometimes get in the way of a credit card approval. If you've defaulted on your payments with a certain issuer before, that issuer likely won't approve your application for a new card. Instead of dwelling on the past, start a clean slate by working with a different company. Remember, many banks are happy to get your business. Look for a lender that gives you a chance to rebuild your credit on good terms.
Find the right credit card for you.
Whether you want to pay less interest or earn more rewards, the right card's out there. Just answer a few questions and we'll narrow the search for you.
Get Started
Get more smart money moves – straight to your inbox
Sign up and we'll send you Nerdy articles about the money topics that matter most to you along with other ways to help you get more from your money.