What Walmart's Upgraded Cards Have In Store for Shoppers
The new Walmart credit cards are big upgrades over the existing ones, with rewards rates that rival some of the best store cards on the market. Learn more.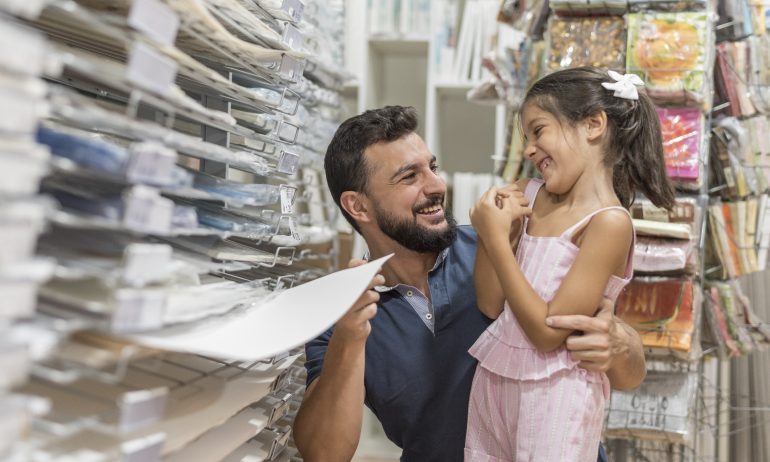 Many or all of the products featured here are from our partners who compensate us. This may influence which products we write about and where and how the product appears on a page. However, this does not influence our evaluations. Our opinions are our own. Here is a list of our partners and here's how we make money.
UPDATE Oct. 11, 2019: The  is now available, and the switchover from Synchrony to Capital One is now official. Below is our article from Sept. 18, 2019, updated to reflect those changes. 
With the launch of the and the Walmart Rewards Card — which have replaced older Walmart cards issued by Synchrony Bank — existing cardholders are getting a much improved product, with rewards rates that rival some of the best store cards on the market.
"These are the richest rewards we've ever offered our customers," says Daniel Eckert, senior vice president, Walmart services and digital acceleration.
But when , it can get complicated quickly. Here's what existing customers should know about the changeover:
You don't need to do anything immediately beyond ensuring that your contact information is current, so that you receive all notifications from Capital One now. On Oct. 11, 2019, the new Capital One Walmart rewards program officially began, and your existing card now earns rewards at the new rates. For the , that's:
The Walmart Rewards Card comes with the same rewards at Walmart, Walmart.com and within the Walmart app.
As of Oct. 14, you can download the Capital One mobile app and start setting up your new account. If you already have another credit card account with Capital One, just enter your existing credentials to view all your accounts at once.
You do not. You'll automatically get your new card in the mail within the next few months. (Capital One says it will take until early 2020 to get every cardholder a new card.)
If you have a Walmart Mastercard, it will be replaced with the . If you have a Walmart , usable at Walmart and Walmart.com, it will be replaced with the new version, the Walmart Rewards Card.
When your new card arrives, you'll need to activate it and destroy your old one.
No, as the primary cardholder, you will keep the same credit card number, although you'll get a new expiration date and three-digit verification number.
Authorized users will receive a new 16-digit card number that differs from the primary cardholder's number.
Yes, you'll need to update your recurring payments, such as for utilities or monthly subscriptions, so they continue to process properly. Any or payments scheduled for after Oct. 10 were canceled, and you'll need to reschedule them starting Oct. 14 when you have access to the new Capital One online experience.
Your payment due date for the card itself will likely change if it hasn't already, as will the payment address if you pay via snail mail. Be on the lookout for your first billing statement from Capital One, which will arrive in the mail starting in October or November and will have the new due date and address. This first statement will also include any changes to your minimum payment and/or your card's interest rate.
As part of the switch to Capital One, as of Oct. 11 you are no longer able to make payments on your account at Sam's Club. Walmart stores may accept payments "as a courtesy" if you have your card with you.
Rewards on your old Synchrony card were applied as a final statement credit to your account.
Starting Oct. 11, the new rewards rates kicked in.
Yes, if you have a balance on the card, it will be (or already has been) automatically forwarded to your new account.
If you have the , you can use it anywhere Mastercard is accepted. If you have the "closed-loop" Walmart Rewards Card, you can use it only at Walmart (including Walmart fuel stations), as well as on Walmart.com and within the Walmart app.
The cards earn points that can be converted into several kinds of redemption options, including statement credit, gift cards and travel. You can also use rewards at Walmart.com. Points are worth a penny each regardless of redemption method.
Your rewards don't expire, and there's no minimum redemption requirement.
There's not a traditional upfront bonus, but you get . is a digital wallet you can use through the Walmart app. It lets you use your phone to make payments at registers in physical Walmart stores.
This offer applies to both the and the Walmart Rewards Card.
Contact Capital One with any questions or concerns. The phone number on the back of your old card will be automatically redirected so it connects you to Capital One.