5 Things to Know About the CareCredit Card
You'll get more time to pay down a medical bill, but you may be subject to high interest rates.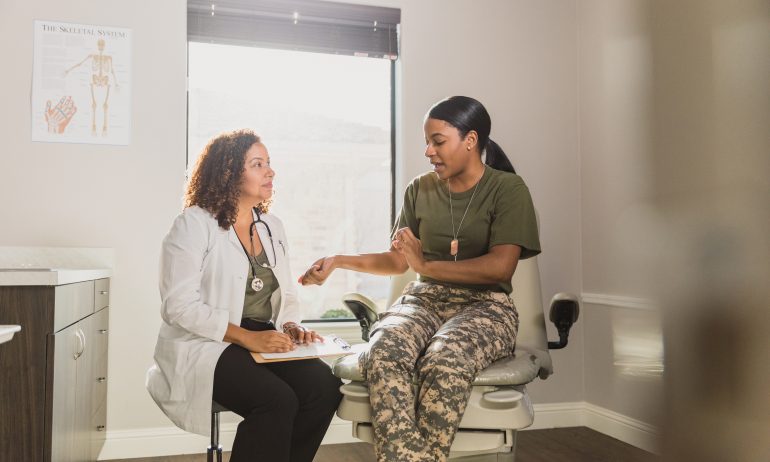 Many or all of the products featured here are from our partners who compensate us. This may influence which products we write about and where and how the product appears on a page. However, this does not influence our evaluations. Our opinions are our own. Here is a list of our partners and here's how we make money.
The CareCredit Card, issued by Synchrony, is designed to provide financing for consumers who are faced with medical expenses that aren't covered by insurance. Medical bills are a big issue for Americans — according to the Journal of the American Medical Association, 17.8% of individuals in the U.S. had medical debt in collections in June 2020.
The CareCredit Card is accepted at more than 225,000 providers, but it's not a general-use card that you'd also reach for when making nonmedical purchases.
Here are five things to know about the CareCredit Card.
You can use the CareCredit Card at health care and wellness providers that have enrolled in CareCredit. While a wide variety of providers and businesses accept the CareCredit Card, your preferred doctor may not. If you're anticipating a medical expense that you'd like to finance, you can that accept the CareCredit Card.
Enrolled providers include, but are not limited to:
Deferred interest cards like the CareCredit Card offer a no-interest promotional period, but there's a catch. If you haven't paid the balance in full by the end of the promo, you'll owe interest on the entire original borrowed amount, not just the remaining balance.
The CareCredit Card offers these short-term financing options: no interest for 6, 12, 18 or 24 months on purchases of $200 or more. If you don't pay the balance back on time, you'll pay a jaw-dropping 26.99% annual percentage rate (as of this writing) on every cent you financed in the first place.
For larger medical expenses, you can opt for longer-term financing at a lower interest rate, without a 0% intro APR promo. As of this writing, purchases of $1,000 or more can qualify for:
Purchases of $2,500 or more may be eligible for a 60-month loan at 17.9%. For all of these financing options, fixed monthly payments are required until you've paid your balance in full.
You can't always predict when you'll be subject to , but you can use a new CareCredit Card account , even if your physical card hasn't arrived in the mail yet. That means you can apply from the doctor's office and use the card to pay your bill.
The CareCredit Card is certainly an option for large medical expenses, but depending on your situation, you may want to consider other choices.
First, explore ways to lower costs. You may be eligible for discounts on certain procedures, health care products and wellness programs through your health insurance plan. Also, before you pay a medical bill, make sure you're being correctly charged, as errors can cost you. You may be able to negotiate a reduced cost with the provider as well.
Once you have your final bill, here are additional ways to pay: