Chase Sapphire Preferred vs. Citi Premier: Preferred Gets the Edge
The battle of these credit cards was hard-fought, but the Preferred emerges the victor even though it's less rewarding for everyday spending.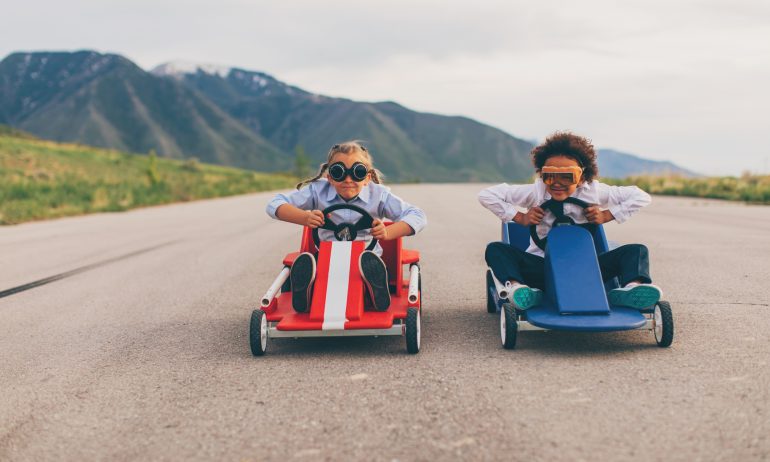 Many or all of the products featured here are from our partners who compensate us. This may influence which products we write about and where and how the product appears on a page. However, this does not influence our evaluations. Our opinions are our own. Here is a list of our partners and here's how we make money.
As of Aug. 16, 2021 the has been .
The and the have more similarities than differences. Both charge a moderate  annual fee — not exactly cheap, but still a ways off from premium card prices which can go up to $550 or more. Both earn generous bonus offers, and earn extra rewards on popular purchases like travel and dining.
In other words, these two cards are very closely matched.
If you're stuck on trying to decide which of these two travel credit cards to get, here's a look at how they stack up and what you should consider.
For many popular everyday spending categories, the is a points-earning powerhouse. When you use your , you'll earn:
According to the U.S. Bureau of Labor Statistics, the average American household spends more than $8,000 each year on food eaten at home and out. The earns 3x points per dollar at supermarkets and restaurants (including takeout and delivery). That means an average of $8,000 spent on food would earn 24,000 ThankYou points each year.
The earns 2x points per dollar on restaurants and 1x point per dollar at supermarkets. That same $8,000 spent on food wouldn't earn you nearly as many Ultimate Rewards ®, even if you mostly ate at restaurants.
Plus, the earns superior rewards when you spend on air travel and at gas stations and hotels.
This benefit, good once per calendar year, gives you $100 off a single hotel stay of $500 or more when you book through the ThankYou portal and pre-pay for your stay.
You usually won't earn hotel points or elite night credits when you don't book directly with the hotel, but the $100 credit is a nice 20% savings off a $500 stay. If using this credit fits with your travel plans, you can more than make up for the annual fee.
The you earn on the are worth more when you redeem them for travel. Instead of being worth 1 cent each like the points from the , they're worth 1.25 cents a piece.
That 25% boost in value can really add up. That means that instead of 60,000 points being worth $600 in travel, they're worth $750 in travel. That extra $150 can mean an extra night at a hotel or upgraded seats on your flight.
Both the and the offer the option to transfer your points to a handful of at a 1:1 ratio. If you're willing to put in a little more work to find award availability, transferring your points to an airline or a hotel can often yield much higher value for your points.
For example, NerdWallet values Chase transfer partner at each. That means if you transferred your points from the card to Hyatt, you have a good chance of redeeming them for a piece instead of 1.25 cents through the Chase portal.
When it comes to , Chase's options will be more appealing to many. The offers the ability to transfer points to popular airlines like United, Southwest and JetBlue, and hotel giants like Marriott, Hyatt and IHG.
If you're really looking to optimize your points and travel hack your way to an amazing trip, foreign partner programs like Singapore Airlines KrisFlyer, Emirates Skywards and Iberia Plus can give you outsized value for your points. But for those who like to keep it simple, Chase offers better partners.
Citi also offers a healthy list of travel transfer partners, but JetBlue is the only domestic option.
The offers the following insurance and protections:
Travel and purchase protections on the ? Nada. Nothing. Not a cent.
Citi used to offer similar protections on many of its credit cards, but in fall 2019, they were all but .
Both the and the are rewarding, mid-level travel credit cards that earn points that can be used toward travel, transferred to partners, or even redeemed for statement credits or gift cards (though you won't get the best value that way).
When you factor in the 25% lift in value you'll get when you redeem your points for travel, the robust list of popular transfer partners and the added travel and purchase protections, the narrowly eeks out the win when compared with the .
But when looking at earnings alone, the comes out on top.
Want to earn more Ultimate Rewards® points than the earns? with a annual fee You'll earn 5x points per dollar on travel purchased through Chase Ultimate Rewards®, 3x points per dollar at restaurants (including takeout and eligible delivery services), 3x points per dollar at drugstores and 1.5x points per dollar on all other purchases.