I Defaulted on My Credit Card — Now What?
Your debt will be turned over to a collection agency, and your credit score will likely take a severe hit. Here's what to do about it.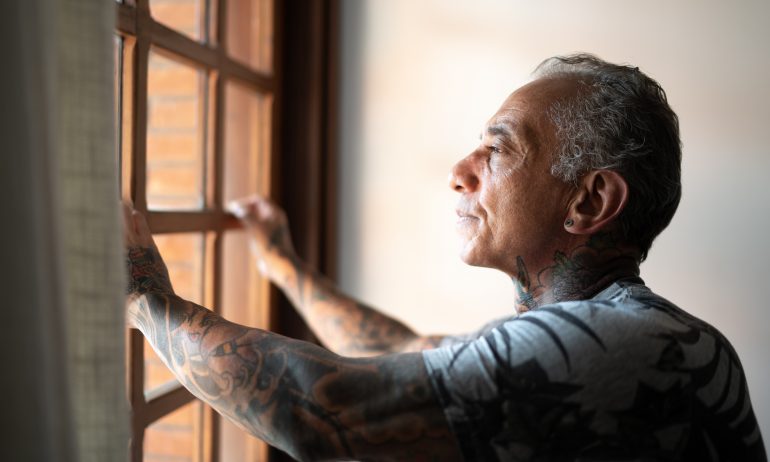 Many or all of the products featured here are from our partners who compensate us. This may influence which products we write about and where and how the product appears on a page. However, this does not influence our evaluations. Our opinions are our own. Here is a list of our partners and here's how we make money.
Dealing with the aftermath of a financial rough patch can be stressful and confusing. You may be drowning in paperwork and have a lot of difficult questions running through your mind.
For instance, if you were unable to pay a credit card bill and ended up defaulting, what should you do now? If you're not sure of the answer, take a look at the details below.
What it means to default on a credit card
Here's the gist: After you've failed to make a payment on your credit card for 180 days, your issuer assumes you're probably never going to. At this point, the issuer can (and usually does) close your account, write off what you owe as bad debt and sell your account to a collections agency.
Now your credit card issuer is out of the picture. Your debt belongs to a collector, and you'll start getting flooded with phone calls asking you to pay the bill. Although you can send written notice asking them to stop calling you, and there are laws limiting what debt collectors can say and do when they contact you, you'll still owe the debt. And if you don't deal with it one way or another, you could get sued (see below).
Also, the default will be reported to the three major credit bureaus. Your credit score will take a nosedive, and the blemish will stay on your credit report for up to seven years.
In short, defaulting on a credit card bill has serious consequences. You should make it a priority to handle this matter as soon as you can.
If you default on a credit card, it's possible you may never again be approved for a credit card from that particular card issuer — even if you rebuild your credit to the point where you can qualify for other cards. Issuers keep track of which customers have had debt charged off. They generally will not say publicly what, if anything, it would take for them to approve someone who had previously defaulted.
Options if you've already defaulted
Once you've defaulted on a credit card bill, you can proceed in a few ways:
Do nothing. You can choose to do nothing about your debt, but this is a terrible idea. Eventually, the debt collector could sue you for what you owe. If they win the suit, a judgment will be issued against you, and your wages could be garnished.
It's important to know that debt collectors have a limited amount of time to sue you before a statute of limitations bars them from doing so. This deadline varies by state, but even if it passes, collectors can still try to get you to pay – they just can't take you to court.
Pay off the debt. If you can afford to do so, paying off the debt might be your best option. It will get the collector off your back, and you won't have to worry about getting sued. If you choose to pay, be sure to get proof from the collector that you actually owe the debt. They are required to provide it. Then, pay in full. Making only a partial payment could cause your debt to be re-aged, which could reset the clock on the statute of limitations. Also, after the payment clears, get a written confirmation from the collector that you're no longer carrying a balance with them.
Settle the debt. If you can't afford to pay in full, your collector might be open to settling it for less than you owe. If you can reach an agreement, get it in writing before you make the payment, and get a written confirmation that you've upheld your end of the bargain after you pony up the cash. Just in case the collector goes back on their word, you'll want proof of the arrangement and that your obligation was fulfilled.
Declare bankruptcy. This is a drastic move, but it is a way to keep your debt collector at bay. If you're totally in over your head on multiple bills and there's no hope you'll be able to repay it, contact an attorney and start moving forward with bankruptcy.
Once you've taken this step, the collector cannot keep trying to get a payment from you until your bankruptcy is settled in court (assuming the debt you have with the collector is included in the bankruptcy documents). If your debt is discharged by the judge, you're no longer obligated to pay it.
Dealing with the fallout and moving forward
Remember that once you've defaulted on a credit card bill, the damage to your credit is already done. You'll be stuck with the default on your credit report for seven years, but there are steps you can take in that time to start recovering. These include:
Paying your bills on time – this should be one of your top financial priorities

Paying your credit card bills in full every month

Keeping the balances on your credit cards low – make frequent payments to accomplish this

Applying for credit very sparingly

Checking your credit report at least once per year to track your progress
Find the right credit card for you.
Whether you want to pay less interest or earn more rewards, the right card's out there. Just answer a few questions and we'll narrow the search for you.
Get Started
Get more smart money moves – straight to your inbox
Sign up and we'll send you Nerdy articles about the money topics that matter most to you along with other ways to help you get more from your money.