5 Things to Know About the First Digital Credit Card
With its high fees and confusing terms, you'd be better off choosing a different card to build your credit.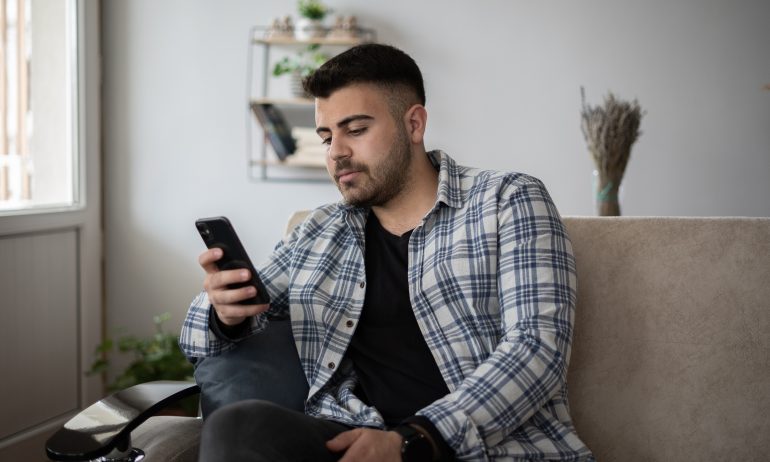 Many or all of the products featured here are from our partners who compensate us. This influences which products we write about and where and how the product appears on a page. However, this does not influence our evaluations. Our opinions are our own. Here is a list of our partners and here's how we make money.
In internet terms, the First Digital credit card is less like free Wi-Fi and more akin to pay-per-use web access at Staples: It does the job it's intended to do, but it's gonna cost you.
Sure, the card has a couple of compelling features if you're looking to rebuild your credit. You can qualify for it with less-than-perfect credit scores and without having to put down a security deposit, and you'll be able to use it anywhere that accepts Mastercard. Plus, it reports payments to the three major credit bureaus — Experian, Equifax and TransUnion — so it can be a helpful tool if you use it responsibly, including making payments in full and on time. It even earns nominal rewards.
But in nearly every other area, the First Digital Card falls short. Because of its confusing terms and exorbitant fees for relatively normal requests, you'd be better off choosing a different credit card — even if you have severely damaged credit.
Here's what to know about the First Digital credit card.
The First Digital Card, issued by Synovus, is different from the similarly named Digital First Card, issued by Celtic Bank and serviced by Deserve.
1. There are fees, fees and … more fees
The First Digital Card doesn't require you to put down a security deposit. But in exchange, you'll be hit with a long list of ludicrous fees:
Program fee: A one-time charge of $95.

Annual fee: $75 for the first year; $48 after that.

Monthly servicing fee: $8.25 a month ($99 per year), waived for the first year.

Additional card fee: $29 per year if you request an extra card.

Premium plastic card design fee: A $10 charge if you pick a higher-end look for the card.

Credit limit increase fee: If you should happen to get a credit limit increase, you'll be subject to a fee equal to 25% of that increase.

Express delivery fee: A $35 fee to deliver your card. (Note: It's not clear in the terms and conditions whether this is an automatic fee or an optional fee for faster delivery. First Digital and its issuing partner, Synovus, didn't respond to requests for comment.)

Copying fee: A $3 charge may apply if you request an additional monthly billing statement or other document.

Expedited telephone payment fee: A $10 fee if you pay your bill over the phone.
If you never incur any of the optional fees, that still leaves the program fee, annual fee and monthly servicing fee (assuming that the $35 express delivery fee is actually optional). These fees alone add up to $170 in the first year and $147 after that.
Even for those with bad credit (credit scores of 629 or lower), there are plenty of less-expensive options in the long term, including secured credit cards, which require that you put down an upfront deposit that becomes your credit limit. Yes, a security deposit can be inconvenient and/or cost prohibitive; a typical minimum deposit is $200. But you're not going to fare much better with the First Digital credit card, which will cost you nearly that much in fees alone in Year One. And of course, unlike those fees, security deposits are refundable.
With the Capital One Platinum Secured Credit Card, you might even be able to qualify for a lower-than-average deposit. Depending on your credit, you could get a $200 credit limit with a $49, $99 or $200 deposit. Plus, the card has a $0 annual fee.
If you apply for the First Digital credit card, expect dial-up-like speed. It could take three weeks to find out whether you're approved.
2. You'll earn 1% cash back, but there are restrictions
The First Digital credit card earns 1% cash back, but it doesn't work the way most rewards cards do. First, you'll only earn those rewards when you pay your bill, not when you make purchases. Plus, you'll have to wait until your account has been active for six months before you can redeem them.
Earning rewards is a perk on a credit-building card, but only if those rewards outweigh the card's fees. And for a lot of people, that might not be the case here. Factoring in all of the mandatory fees on the First Digital Card, you'd need to spend over $1,400 a month in your first year (and pay off that bill and wait six months to access your rewards) to break even.
Instead, you might consider a product like the Capital One Quicksilver Secured Cash Rewards Credit Card. You'll need to provide a $200 refundable security deposit, but the annual fee is $0, and you'll earn 1.5% back on every purchase. Plus, unlike the First Digital Card, there's a potential upgrade path to an unsecured card with the same issuer once you're ready.
3. Don't use the card outside the U.S.
The First Digital credit card is a Mastercard, which is widely accepted internationally. But you'd still be better off leaving the card at home. According to the card's terms and conditions, you can't use this card to make purchases outside the U.S. or in any foreign currency.
It's unclear how this works in practice because the terms then state that if you do make a purchase in a foreign currency, you're subject to an exchange rate that isn't stated upfront. It seems like First Digital won't outright ban you from using your card to make purchases outside the U.S. — but if you do, you could be hit with fees and might have no way of knowing what those will be ahead of time. NerdWallet asked First Digital and its issuing partner, Synovus, for clarification on this multiple times and didn't receive an answer.
It's not uncommon for a credit card to charge foreign transaction fees, but these fees are typically listed clearly in a card's terms and conditions, so you know exactly what you're paying upfront. Some cards even waive this fee. Capital One, for instance, doesn't charge foreign transaction fees on any card.
4. You don't need a bank account to pay your bill
With the First Digital credit card, you can pay your bill with a money order, which is a big plus if you don't have a bank account. But even then, there are still better options.
The OpenSky® Secured Visa® Credit Card also allows you to pay your bill with a money order, and the card costs a lot less. You'll need to provide at least $200 for a security deposit, but the card charges only a $35 annual fee. Better yet, applying doesn't affect your credit because the card's issuer doesn't perform a credit check as part of the application process.
5. The interest rate is astronomical
As of May 2023, the interest rate on the First Digital Card is 35.99%, which is extremely high, even among cards for bad credit. Almost all of First Digital's competitors are cheaper options if you don't pay your bill in full every month.
But if you already have some credit card debt, you can get a slight reprieve by transferring the balance to the Discover it® Secured Credit Card. You'll get a 10.99% intro APR on Balance Transfers for 6 months, and then the ongoing APR of 27.74% Variable APR. The Discover it® Secured Credit Card also has a $0 annual fee and earns rewards: 2% back at gas stations and restaurants and 1% back on everything else.
Find the right credit card for you.
Whether you want to pay less interest or earn more rewards, the right card's out there. Just answer a few questions and we'll narrow the search for you.
Get Started
Get more smart money moves – straight to your inbox
Sign up and we'll send you Nerdy articles about the money topics that matter most to you along with other ways to help you get more from your money.