First Premier Credit Card Review: Bad Option for Bad Credit
There's no security deposit, but with multiple fees and a high interest rate, this card will still cost you plenty.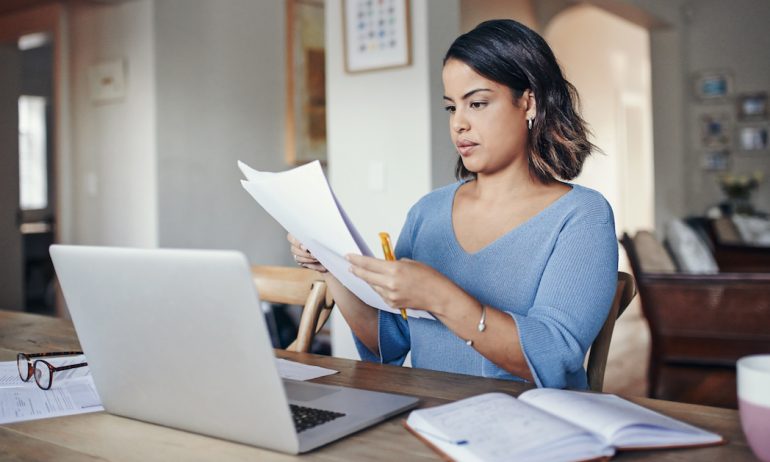 Many or all of the products featured here are from our partners who compensate us. This influences which products we write about and where and how the product appears on a page. However, this does not influence our evaluations. Our opinions are our own. Here is a list of our partners and here's how we make money.
For people struggling to raise their credit scores, the credit cards offered by First Premier Bank might initially seem attractive. But once you get past that first glance, things get ugly in a hurry.
The primary appeal of First Premier cards is that they are "unsecured." That means that, unlike secured credit cards, they don't require an upfront security deposit. Minimum deposits for secured cards are typically $200 to $300, and some people simply can't afford to lock up that much money in a deposit.
Even without requiring a deposit, First Premier cards still get their hands deep into your pockets right away, piling on fees from the get-go and charging some of the highest interest rates in the industry.
The important thing to remember about a deposit on a secured credit card is that as long as you hold up your end of the credit card agreement, you can get that money back when you close or upgrade the account. Fees like those charged on First Premier cards are gone forever. And once you start fiddling around with the numbers, you'll find that the amount you pay in fees will quickly surpass what you would have been required to put down as a deposit.
First Premier hits you with three kinds of fees just to have an account. The amount of each fee depends on how big of a credit line you get approved for:
Program fee: This is a one-time fee charged when you open the account. It ranges from $55 to $95.

Annual fee: This ranges from $75 to $125 in the first year and $45 to $49 after that.

Monthly fee: This is charged in addition to the annual fee, and it ranges from $6.25 per month ($75 a year) to $10.40 a month ($124.80 per year). First Premier cards with smaller credit limits don't charge monthly fees in the first year, but they do so afterward.
The higher your credit line, the higher your fees. Federal law limits how much credit card issuers can charge in fees during the first year an account is open. Those fees can't add up to more than 25% of the credit limit. The "program fee" doesn't count in that, because it's charged before you even open the account. But the annual and monthly fees do. And in all cases, First Premier fees hit 25% on the nose or just a hair short. For example:
If you have a $300 credit limit, your first year's annual fee is $75, and there are no monthly fees. Your total fees are $75 — exactly 25% of your limit.

If you have a $600 credit limit, your first year's annual fee is $79, and the monthly fees add up to $79.20. Your total first-year fees are $149.20 — 24.9% of your limit.
The calculator below shows the fees as of September 2020:
One additional note: When you get your card, your initial annual fee and the first monthly fee (if you have one) will have already been charged to it. So your available credit will start out at $225 instead of $300, $300 instead of $400, $375 instead of $500, and so on.
The fees above are just the ones required to have an account. First Premier's fees for late payments and returned payments are in line with industry standards, but then again, those fees are capped by federal regulations. Here are a couple that are not:
Credit limit increase fee: The issuer begins reviewing your account after 13 months to see if you're eligible for a credit limit increase. Sounds great, right? The problem is that if First Premier approves you for an increase, you'll pay a fee of 25% of the increase. So if your limit gets bumped from $300 to $400, a $25 fee will pop up on your statement. And this can happen without you even asking for an increase. If First Premier ups your limit (and hits you with the fee), it's on you to reject the increase.

Additional card fee: If you want to add a cardholder to your account, it'll cost you an extra $29 a year.
Eye-popping interest rates
While the fee schedule for First Premier cards is complicated, the interest rates are not. All cardholders, regardless of credit limit, are charged an APR of 36% — a figure that's generally considered the highest a "legitimate" lender can charge.
That sky-high rate is actually a step down from what the issuer used to charge. At various points a decade or so ago, First Premier cards under the Aventium and Centennial name were charging rates of 79.9%, 59.9% and 49.9% — more than twice the average for people with bad credit. By that yardstick, at least, 36% is not so bad. But it's still terrible.
That said, your credit card interest doesn't have to matter. If you pay your bill in full every month, you don't get charged interest. If you're trying to build credit, you shouldn't be charging more to a card than you can afford to pay off every month. Really, paying in full each month is a goal all cardholders should aspire to, regardless of where they lie on the credit score spectrum.
Secured is better and cheaper
If you're going to need to come up with $300 or more to get a credit card in your wallet in order to build your credit, you should at least be able to get that money back once your score has risen enough to qualify you for other cards. That's why secured cards, with their refundable deposits, remain the best option for bad credit.
Find the right credit card for you.
Whether you want to pay less interest or earn more rewards, the right card's out there. Just answer a few questions and we'll narrow the search for you.
Get Started
Get more smart money moves – straight to your inbox
Sign up and we'll send you Nerdy articles about the money topics that matter most to you along with other ways to help you get more from your money.