How I Use the Bank of America Cash Rewards: The One-Card Solution
Bonus cash back on gas and groceries and a simple redemption process make this the go-to card for one Nerd.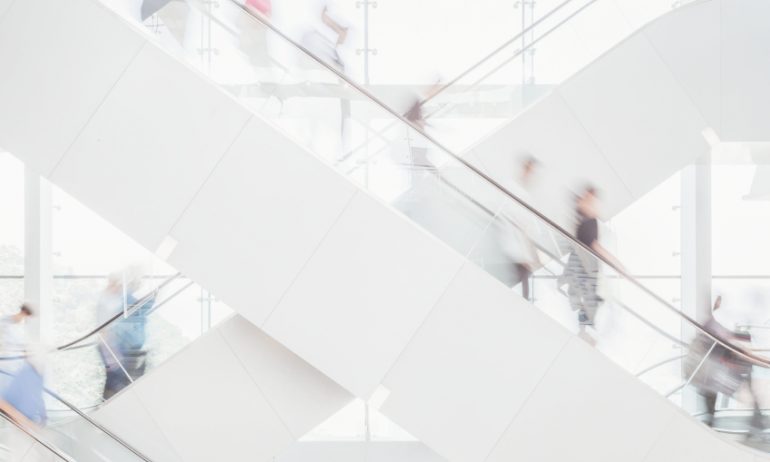 Many or all of the products featured here are from our partners who compensate us. This may influence which products we write about and where and how the product appears on a page. However, this does not influence our evaluations. Our opinions are our own. Here is a list of
our partners
and
here's how we make money
.
Dayana Yochim is a former staff writer at NerdWallet, covering personal finance and investing. She's a pro at helping people safely and successfully navigate the murky world of money. She can tell you all about the intricacies of trading stocks, investing for retirement and even how to handle winning the lottery.
But when it comes to credit cards, Yochim likes to keep it simple. She carries just one credit card — the Bank of America® Cash Rewards credit card. This card offers a flat 1% cash back on every purchase, plus 2% at grocery stores and warehouse clubs and 3% on the category of your choice (including gas, online shopping, dining, travel, drug stores or home improvement/furnishings). You can update your choice category for future purchases once each calendar month, or do nothing and it stays the same. The higher rewards rates cap out at $2,500 in combined spending per quarter, but it's still an attractive set of rewards.
Why do you carry the
Bank of America® Cash Rewards credit card
?
"Pure, unabashed, good old-fashioned laziness," Yochim says. "That sounds a lot better than 'because it's there' and 'because society no longer recognizes the wooden-beads-on-twine credit system.'

"But seriously, although the card and the plan have gone through many iterations, it has served me well. It gives me cash back on my spending, which requires nothing more than clicking a button to redeem. Also, it turns out that inertia is a pretty good credit-building strategy: Thanks to my Bank of America® Cash Rewards credit card, there's now a finely aged line of credit in my credit file, which translates to a strong showing in the 'length of credit history' part of the credit scoring equation."
How long have you had it?
"No! Has it really been 13 years?! That makes my partnership with the Bank of America® Cash Rewards credit card the longest-term relationship I've ever had. Now I'm wondering why I haven't received a handwritten 'Happy anniversary, Dear!' card from Bank of America yet.
"Don't get me wrong: I've been tempted and continue to be courted by many other suitors. (Some bearing pretty attractive proposals, too.) Someday soon I'll add another card to keep company with the Bank of America® Cash Rewards credit card in my wallet."
Worth noting for anyone considering adding the Bank of America® Cash Rewards credit card to a credit card portfolio: It has an annual fee of $0, so there's no real penalty for not using it once it's in your wallet.
What's your favorite feature of the
Bank of America® Cash Rewards credit card
?
"The 'sorry I forgot our anniversary' bouquet and massage gift certificate that I'm going to receive from my credit card company. Too much to ask?
"But seriously, my favorite feature is simply that the card has been a no-fuss, no-muss financial tool for me. It consistently and accurately reports our relationship to the credit bureaus and occasionally tosses a few bucks my way to reward my spending. It offers a comprehensive year-end spending summary — convenient for calculating expenditures when I itemize my taxes. The health spending roundup helps guide my annual flexible spending account contribution amounts, and the 'all other categories' catchall is a good reminder to watch how much I spend on miscellaneous stuff that doesn't fit neatly into a budget category."
Anything you dislike about the
Bank of America® Cash Rewards credit card
?
"Enough with the mail!" Yochim pleads. "Stop sending me convenience checks to use for my nonexistent balance transfers and whatever other seasonal spending teasers are on the calendar. My shredder is getting a bit tired from overuse.
"Also, the foreign transaction fee is pretty high — about 3% when I last checked. This is why I don't use the card overseas."
What have you been able to do with your rewards?
"I get free stuff. But not in the conventional way. I always turn right around and apply the accrued cash-back rewards to pay off my monthly balance. Then I play a geeky game of 'Find the Freebie' and scroll through my statement to find a purchase that cost about the same amount as the cash-back reward I earned. Then I pretend that I got that thing for free.
"So, Bank of America® Cash Rewards credit card, thanks for the round of drinks at Galaxy Hut, the 'free' bike shorts, covering my cell phone bill a few times and paying for road trip snacks."
Yochim didn't mention it, but the rewards on the Bank of America® Cash Rewards credit card can be especially rich for those with a Bank of America® checking or savings account. Members of the Bank of America® Preferred Rewards program can increase their bonus to 25%, 50% or 75%, depending on how much money they have in their Bank of America®, Merrill accounts.
What kind of expenses do you put on it — just day-to-day spending?
"I use it for regular monthly expenses (groceries, gas, cheap beer, fine chocolate), shopping online (lately for Kindle books and perhaps, soon, an upgrade to the Kindle Paperwhite), any purchase I may have to return or exchange (recently, a new kitchen faucet from Lowe's) and write-offable or expense-able stuff (public transportation, airport meals). Convenience, fraud protection, easier returns and a central way to track my spending are the main drivers behind when and why I use my Bank of America® Cash Rewards credit card."
How do you think this card complements your other credit cards?
"There's not a lot of competition in my wallet: The Bank of America® Cash Rewards credit card commands center stage in a one-card show. It rubs up against a debit card, which I use only for cash withdrawals. I'm that friend — the one who tosses in cash instead of a card for group meals and window-shops with only the cash in my wallet to curb impulse purchases. (Never mind the occasional return trip to a store with my credit card.)
"But I was researching credit card offers for a friend the other day on NerdWallet (seriously, I was!) and noticed that sign-up bonuses have become a lot more generous since back in the olden times when I applied for this credit card."
The Bank of America® Cash Rewards credit card has a sign-up bonus: $200 online cash rewards bonus after you make at least $1,000 in purchases in the first 90 days of account opening. But since she's already a cardholder, Yochim says, "It may finally be time to seriously check out the competition. No hard feelings, Bank of America® Cash Rewards credit card."
Interview by Virginia C. McGuire. 
Virginia C. McGuire is a former staff writer at NerdWallet, a personal finance website. 
We want to hear from you and encourage a lively discussion among our users. Please help us keep our site clean and safe by following our
posting guidelines
, and avoid disclosing personal or sensitive information such as bank account or phone numbers. Any comments posted under NerdWallet's official account are not reviewed or endorsed by representatives of financial institutions affiliated with the reviewed products, unless explicitly stated otherwise.