5 Things to Know About the Kroger Credit Card
Rewards aren't competitive and points redemption is restrictive. Even Kroger loyalists might be better off with a general cash-back card.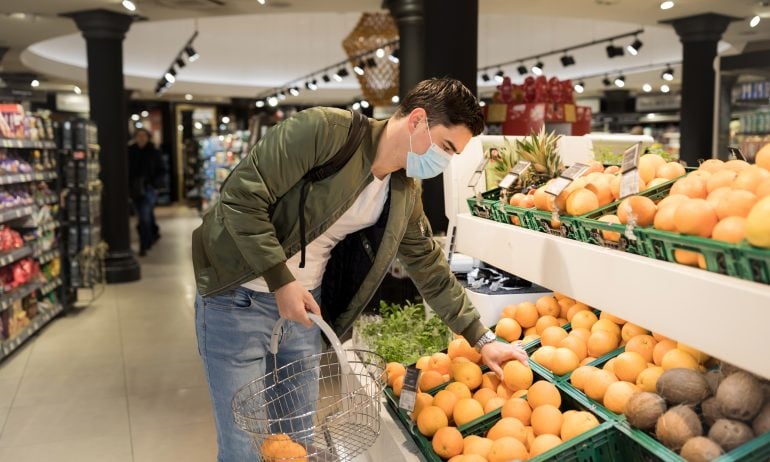 Many or all of the products featured here are from our partners who compensate us. This may influence which products we write about and where and how the product appears on a page. However, this does not influence our evaluations. Our opinions are our own. Here is a list of our partners and here's how we make money.
Kroger is one of the largest grocery store chains in the U.S., with over 2,700 stores across 35 states. If you're a dedicated shopper at one of the many stores in the Kroger "family," you might be considering the Kroger 1-2-3 REWARDS® World Mastercard® for your frequent grocery runs.
But even for Kroger loyalists, this card isn't competitive, thanks to its mediocre, inflexible rewards and clunky redemption process. Most shoppers would be better off investigating general , any number of which would be more versatile and lucrative.
Here are five things to know about the Kroger credit card:
The Kroger 1-2-3 REWARDS® World Mastercard®, issued by U.S. Bank, earns the following rewards:
Every 1,000 points you earn equals $5 in free groceries at Kroger stores, which means a point is worth half a cent each. That's well below the industry standard of a full penny per point, and it means that even at the card's highest 3x rewards rate, you're getting just 1.5% back that you can use toward purchases at Kroger stores. There are plenty of or higher on all spending.
And about that 3x tier: It's reserved only for eligible store-brand products (Kroger, Simple Truth, Home Chef and Pet Pride, ). If you don't like Kroger's private-label goods and instead reach for the Heinz, Hunt's or Hellmann's, then you'll have to settle for lower rewards.
Many offer better rewards for grocery spending and are far less restrictive in terms of where and how you can earn them.
Speaking of which, points earned via the Kroger 1-2-3 REWARDS® World Mastercard® cannot be redeemed for cash back. Rather, they accrue toward "rewards certificates" that can be used only within the Kroger family of stores.
Aside from a lack of rewards flexibility, there are other hurdles:
While some of these restrictions come with the territory for store-branded credit cards, this is not how most general work. You can find many with no minimum required redemptions, no expiration date on rewards, and no need to wait by the mailbox every few months for a certificate that's usable only in certain stores.
Take the -annual-fee . It earns 3% cash back at U.S. supermarkets — not just Kroger stores — on up to $6,000 spent per year (then 1% back). Terms apply — see . That $6,000 spending cap is well above what the average U.S. household spends on groceries. And, again, you're earning cash back, not points.
If you get the Kroger 1-2-3 REWARDS® World Mastercard®, you'll automatically be enrolled in Kroger's shopper-loyalty program. (Credit card or not, membership is free and you can enroll online or in a Kroger-owned store).
As a member of the program, you'll earn 1 "" for every $1 you spend on groceries — with some exceptions — at any store in the Kroger network. Here's how the program works:
Fuel points aside, if you have the Kroger credit card, you can also earn an ongoing 5-cent-per-gallon discount at eligible Kroger fuel centers. But in terms of credit card points on those fuel purchases, you'll still be rewarded at the card's baseline rate (1 point per $1 spent). And the rewards certificates you earn with the card can't be redeemed at Kroger fuel centers.
The Kroger 1-2-3 REWARDS® World Mastercard® features the following welcome offers:
The APR for purchases made with the Kroger 1-2-3 REWARDS® World Mastercard® can range as high as 23.99%, which is a good bit higher than the .
Carrying a balance with this card would eat away at any rewards or discounts you'd earn.
To view rates and fees of the , see .
Information about the Kroger 1-2-3 REWARDS® World Mastercard® has been collected by NerdWallet and has not been provided or reviewed by the issuer of these cards.