Best Credit Cards for Digital Wallets
These cards offer rewards and benefits that can make using your go-to digital wallet easier.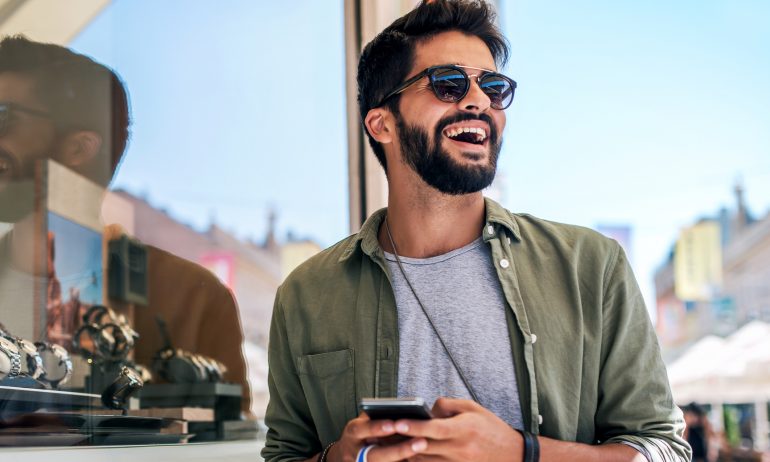 Many or all of the products featured here are from our partners who compensate us. This may influence which products we write about and where and how the product appears on a page. However, this does not influence our evaluations. Our opinions are our own. Here is a list of our partners and here's how we make money.
— from popular options like PayPal to retailer apps that allow shoppers to use a saved card through an app — offer an easy and contactless way to use credit cards. And these days, most credit cards still earn their regular rewards when used through any of the top mobile wallets like Apple Pay, Google Pay and Samsung Pay.
In fact, some cards specifically , and others come with features or benefits that make using digital wallets easier.
Here are our top picks for the best credit cards for digital wallets, and which card you'll want to use with your preferred digital wallet.
Sure, most credit cards when used through the top digital wallets. But the stands out because it offers bonus rewards specifically for making purchases that way. In addition to bonus rewards on eligible travel spending, cardholders will earn 3 points per $1 for eligible digital wallet spending. This means that you'll earn triple rewards when you pay in-person, in-app and online through Apple Pay, Google Pay, Samsung Pay or LG Pay. In addition to those valuable rewards, the card offers a lucrative sign-up bonus:
Note, however, that you'll have to be a U.S. Bank customer with an eligible U.S. Bank account for at least five business days in order to apply for the card.
The  has historically featured PayPal as one of its , most recently in Q3 2021. That means that through September 2021, cardholders will earn 5% back on all purchases made through PayPal, up to the $1,500 quarterly spending cap. This can offer some serious rewards for adding your card and using it through the digital wallet.
PayPal was a third-quarter bonus category for 2020 as well as for 2019.
The has also historically featured PayPal as a rotating bonus category. Both in 2020 and 2019, cardholders could earn the card's lucrative 5% on purchases made through the service, up to the quarterly spending cap. This is in addition to the card's bonus rewards on other popular spending categories, like travel, dining and drugstore purchases.
In the past, Chase has also featured other digital wallets — like Apple Pay, Android Pay, Samsung Pay and Chase Pay — as 5% bonus categories.
You won't earn bonus rewards for using the through PayPal, but it's certainly easy and convenient to do so. In fact, through the PayPal app, you can start using the card , without having to wait for the physical card to arrive.
Plus, holders can scan the PayPal app to use the card in person at eligible stores (in addition to being usable online). It earns an unlimited 2% back on all purchases, which can be easily redeemed as a deposit into your PayPal Cash or PayPal Cash Plus account — another plus for frequent PayPal users.
The  offers bonus rewards on all spending done through its proprietary digital wallet. Cardholders will earn 3% back on Apple Pay purchases made with specific merchants, like Uber and Walgreens, and 2% back on all other Apple Pay purchases. (Using the physical card in person will get you only 1% back.)
Assuming most merchants in your area accept Apple Pay, this could be a lucrative rewards card for you.
The only works though the Venmo app. And while there's no specific rewards advantage for using the card through the app, it means you'll be able to use it immediately upon approval, without having to wait for the physical version to hit your mailbox.
Additionally, customers are able to scan their card's unique QR code, which links to their Venmo app account, to easily send and request money. Points earned from the card will be added to your Venmo balance at the end of each billing cycle, which can then be used through the Venmo app.
Walmart Pay, the retailer's digital wallet, allows Walmart app holders to use cards saved to their accounts to make in-person contactless payments. To do this, shoppers will first have to scan their items at checkout, then use their phones to scan the QR code that appears at the register, through Walmart Pay. And holders of the will get rewarded for choosing to check out the way. Customers will earn 5% back on purchases in Walmart stores when they use this card with Walmart Pay for the first 12 months of account holding.
Plus, the card earns an ongoing 5% back for shopping with the retail giant online or through the Walmart app. (In-store Walmart spending with the card will get you 2% cash back.)
American Express cardholders have access to the issuer's , which (as the name suggests) allows customers to use their card to either:
Sending money with a credit card through PayPal or Venmo , so AmEx "Send" can save you money ... and the potential embarrassment of being a few bucks short on your part of the dinner tab.
Likewise, splitting a bill among a large group of friends is a notoriously good way to get a headache, but AmEx "Split" smooths the path, letting you choose the card transaction you want to divide up and then select people to split it with (whether evenly or by setting custom allocations for each person). Those people will get a payment request through Venmo or PayPal.
Popular American Express consumer credit cards that offer the Send & Split feature include the , the and .
Information related to the  has been collected by NerdWallet and has not been reviewed or provided by the issuer of this card.
To view rates and fees of the , see . To view rates and fees of the , see . To view rates and fees of , see .