I'm Sending Someone Money With PayPal — Should I Use My Credit Card to Get the Points?
The fees you pay for transfers with a credit card will usually wipe out the value of the rewards you'd earn.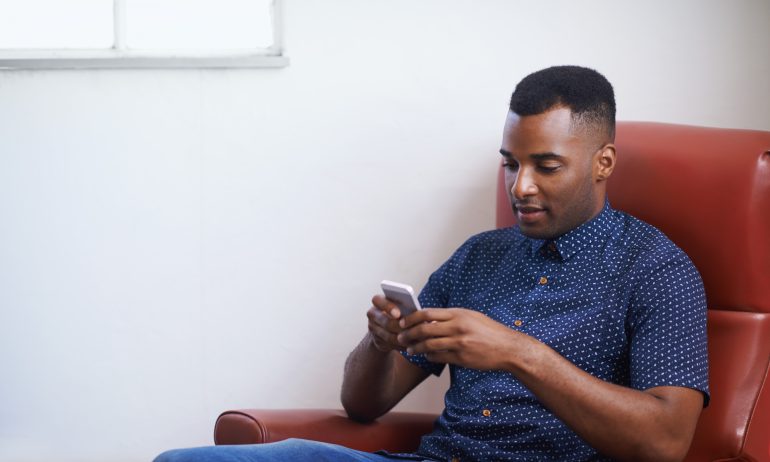 Many or all of the products featured here are from our partners who compensate us. This may influence which products we write about and where and how the product appears on a page. However, this does not influence our evaluations. Our opinions are our own. Here is a list of our partners and here's how we make money.
PayPal has radically changed the way millions of people move money around. If you need to send someone money and you both have PayPal, you can just zap the funds to them electronically — no need to write a check or hit up the ATM for cash.
You can set up your PayPal account to pull money directly out of your bank account, but you can also charge it to a credit card. Which leads to a common question: If you're using PayPal to send someone money, should you use your rewards credit card to get a little something back for yourself?
Answer: Probably not, since the processing fee will usually eat up the rewards you earn, and then some. There's one exception, though, which we'll discuss below.
First off, let's define our terms. In this article, we're talking about using PayPal to send money directly to family members, friends or others. Any fees for these kinds of transfers are paid by the person sending the money. But the rules are different when you are using PayPal to buy something online. For purchases, it's the merchant who pays the fees, not the customer. (That said, some merchants will pass the fee on to the customer by adding it to the price.)
When you send someone in the United States money via PayPal, there's no fee for the transfer if the money is coming out of your PayPal balance or your linked bank account. If you're using a credit card, however, PayPal typically charges a fee. That fee has two parts:
A fixed fee for the transaction. For transfers in U.S. dollars, it's 30 cents per transaction.

A percentage of the transfer amount. As of mid-2020, it was 2.9% of the transfer amount.
Say you're transferring $100 through PayPal using a credit card. First, you add in the fixed fee, to get $100.30. The 2.9% fee comes to $2.91. So your card will be charged $103.21, and the recipient will get $100 deposited into their PayPal account.
Fees are higher when sending money to other countries or in currencies other than the U.S. dollar. There are effectively three parts to the fee for international transfers:
See this page at PayPal's site for more information about international fees.
One notable exception when it comes to these kinds of fees: a feature from American Express called AmEx Send. It does indeed let you use an eligible American Express card to send money to any PayPal customer without paying the transaction fees that normally apply to credit card payments.
However, AmEx Send transactions aren't eligible to earn rewards. Terms apply.
Rewards usually don't cover the fee
Even if your card does earn rewards on such transactions, most rewards credit cards won't give you more than 2% back — and many will give you only 1% to 1.5%. So the fee will more than wipe out the value of the rewards you earn.
Say you use the Capital One Venture Rewards Credit Card to fund a $1,000 transfer. This card gives you 2 miles per dollar spent, and miles are generally worth 1 cent. After adding in the fees, PayPal will charge you $1,029.31. At 2 miles per dollar, you'll earn rewards equivalent to about $20.59.
If you put the transfer on your credit card for the purpose of earning rewards, you spent $29.31 extra to get back $20.59. You've ended up $8.72 in the hole. So, as a general rule, it's not worth putting PayPal money transfers on a credit card just for the points.
There's one noteworthy exception to this rule, though.
Cards that offer 5% cash back in rotating categories occasionally have PayPal as a quarterly bonus category. In these instances, you can come out ahead on transfers — but even then, your benefit is limited.
Take the Discover it® Cash Back. In the third quarter of 2020, its 5% bonus category was "restaurants and PayPal." Under the card's terms, you must "activate," or opt into, the quarterly bonus category online, then you earn 5% cash back on up to $1,500 in total spending in the category. You earn 1% after that.
Suppose you had the Discover it® Cash Back, activated the category and then transferred $1,000. PayPal would charge you $1,029.31. But at 5% cash back, you'd earn $51.47 in rewards. You'd come out about $22 ahead.
The $1,500 quarterly spending cap limits how far you can take this. Transfer $1,457.43, and the fees would bring your total to $1,500 —you'd get $75 in rewards for $42.57 in fees, a "profit" of more than $32. After that, though, your rewards rate drops to 1%, and the fees start catching up. Transfer more than about $3,190, and your fees outstrip your rewards.
Find the right credit card for you.
Whether you want to pay less interest or earn more rewards, the right card's out there. Just answer a few questions and we'll narrow the search for you.
Get Started
Get more smart money moves – straight to your inbox
Sign up and we'll send you Nerdy articles about the money topics that matter most to you along with other ways to help you get more from your money.