How to Make the Most of Your Capital One Quicksilver Card
Use it for all purchases, or pair it with a card that offers higher rewards on specific categories and then use it for everything outside those categories.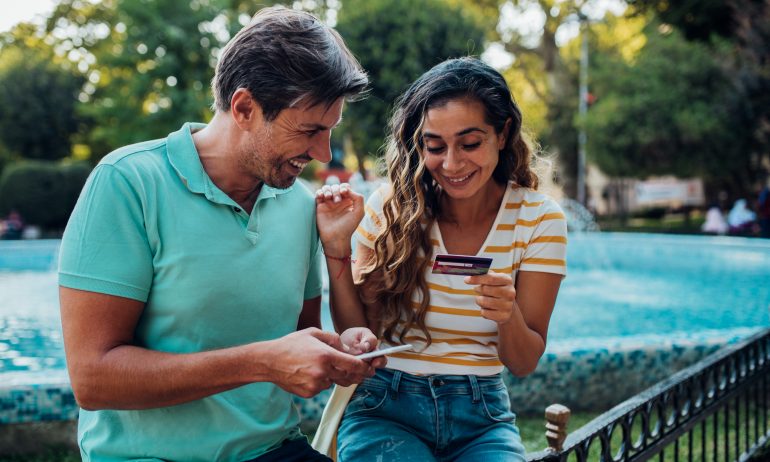 Many or all of the products featured here are from our partners who compensate us. This influences which products we write about and where and how the product appears on a page. However, this does not influence our evaluations. Our opinions are our own. Here is a list of our partners and here's how we make money.
The rewards on the Capital One Quicksilver Cash Rewards Credit Card are about as simple as they come: You get 1.5% cash back on all purchases. Spend $100 at the store, get $1.50 back. Put $20,000 on the card over the course of a year, get $300 back. So the easiest way to get the most out of your Capital One Quicksilver Cash Rewards Credit Card is simply to use it everywhere you go, on everything you buy.
If you prefer a little more complexity in your life, and would like a little (or a lot) more cash back in return for it, the Nerds can help you there, too.
Make sure you get the bonus
Credit card issuers really want you to get in the habit of using a new card, which is why they dangle great sign-up bonuses in front of you for using it early. The bonus on the Capital One Quicksilver Cash Rewards Credit Card is: Earn a one-time $200 cash bonus after you spend $500 on purchases within 3 months from account opening.. Most people easily have this much in regular expenses they could put on a credit card every three months — groceries alone would do it for the average household. So the bonus is basically free money.
Use it for everything ...
The Capital One Quicksilver Cash Rewards Credit Card is a flat-rate cash-back card, meaning it pays the same cash back on everything. There are no special rates or rotating bonus categories to track, and there is no limit to how much you can earn. If you prefer to carry a single credit card, this is a fine option. Its 1.5% flat rate isn't the highest on the market, but it's still a good rate.
Think about how much you spend in your daily life, not just on the big-ticket stuff, but also on the small purchases that add up. It's not unusual to spend $10 a day on minutiae — coffee, snacks, lip balm, apps, fast-food lunches, Pokémon cards, soft drinks.
Do the math: 1.5% of $10 is 15 cents. Big whoop. But make a habit of putting those mundane purchases on the Capital One Quicksilver Cash Rewards Credit Card, and at year-end you'll have about $55. Throw in even modest spending like $75 a week on groceries and $20 every two weeks on gas, and you're well over $100.
We're not suggesting that you spend money you wouldn't otherwise spend. (You shouldn't.) But if you're going to spend money, make sure to get cash back for it.
You'll also earn unlimited 5% cash back when you use the card to book hotels or rental cars through Capital One Travel.
... or at least use it for everything ELSE
Capital One's commercials point out (rather vociferously) that some people don't have the patience for anything more complicated than flat-rate cash back. But others do indeed have such patience. If you're one of them, the Capital One Quicksilver Cash Rewards Credit Card is still useful — as an "everything else" card.
The alternative to a flat-rate cash-back card is one with bonus categories. These pay a higher rate on certain categories and 1% cash back on "everything else." Bonus cash-back cards come primarily in two flavors:
If you have one or more cards with bonus categories, use them when you can get the higher rate, but turn to the Capital One Quicksilver Cash Rewards Credit Card for anything that's not in a bonus category, or "everything else." With these cards, the amount of spending eligible for the bonus rate is sometimes capped. So once you hit a limit, switch to the Capital One Quicksilver Cash Rewards Credit Card for that category, too.
If you don't have a card with bonus categories and think you can handle a little juggling, consider getting one (or one of each type) to boost your overall cash back.
If you can avoid it, don't use the Capital One Quicksilver Cash Rewards Credit Card anywhere that adds a service charge or convenience fee on credit card purchases. These fees are almost always more than 1.5%, so they'll wipe out any cash back you'd earn.
Pay your bill in full every month
Getting 1.5% cash back is nice, but understand that you're operating on a very narrow margin. If you carry a balance from month to month, the interest alone might be enough to wipe out the cash back you earn, which defeats the purpose. When you pay your balance in full and on time every month, you'll never have to pay a penny of interest, and your cash back really can be cash (in your) back (pocket).
How to redeem rewards on the
Capital One Quicksilver Cash Rewards Credit Card
Redeeming cash back on the Capital One Quicksilver Cash Rewards Credit Card is extremely easy. Unlike many cards, this card doesn't have a minimum redemption amount. If you want to redeem, say, $2 worth of cash back, you're welcome to do so.
Log on to your Capital One credit card account online. The welcome page tells you how much you've earned so far. Click your rewards balance, then choose your redemption option. You can take your cash back as a statement credit, which reduces your outstanding card balance, or you can get an old-school check in the mail. You can also buy gift cards or contribute your cash back to charity.
Find the right credit card for you.
Whether you want to pay less interest or earn more rewards, the right card's out there. Just answer a few questions and we'll narrow the search for you.
Get Started
Get more smart money moves – straight to your inbox
Sign up and we'll send you Nerdy articles about the money topics that matter most to you along with other ways to help you get more from your money.