Making the Most of the Uber Credit Card
The Uber Visa packs plenty of goodies — including the best rates on Uber rideshares — but minus the surge pricing: The card's annual fee is $0.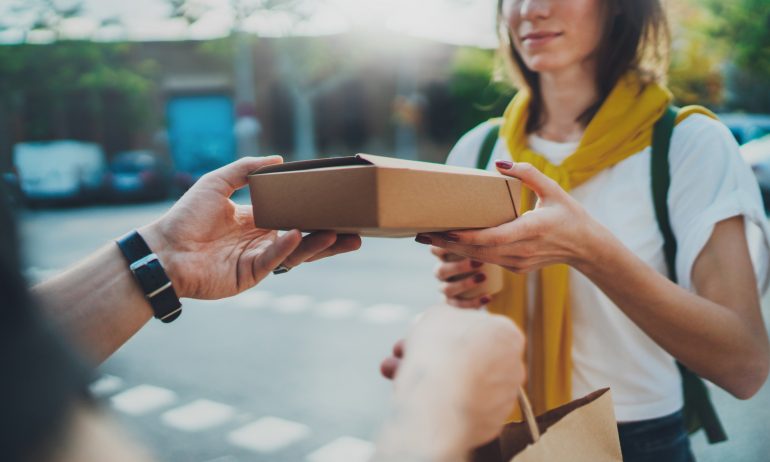 Many or all of the products featured here are from our partners who compensate us. This may influence which products we write about and where and how the product appears on a page. However, this does not influence our evaluations. Our opinions are our own. Here is a list of our partners and here's how we make money.
As of Aug. 4, 2021, Barclays officially closed the . Existing cardholders to a different product. Due to this update, this page is out of date. 
For heavy-duty Uber users, the  packs some nice features, minus the surge pricing.
The card's annual fee is , and it earns 5% back in Uber Cash on all qualifying Uber purchases, including Uber rides, Uber Eats, and Jump bike and scooter rides. Among cards that offer rewards on rideshare spending, that's an industry-leading rate.
Here's how to get the best performance possible from the .
The  features the following welcome offer for new cardholders:
That's not the highest bonus around, but it should be easy to snag, especially for those who use Uber services multiple times a week.
Keep in mind, however, that the  earns Uber Cash, not true cash back. And unlike cash back — which you can use toward anything you want — Uber Cash can be redeemed only for Uber rides, Uber Eats orders and Jump rides.
The main reason to choose a is that you spend a sizable chunk of your money with that brand and you want perks and discounts in return for your devotion. The delivers the goods with an uber-high rewards rate on all Uber in-app purchases. If you're looking to get rewards back on your Uber spending, no other card will incentivize you more generously.
Pretty much every time you open your mouth to eat something you didn't cook yourself, the will reward you with bonus points. The card earns an unlimited 5% back in Uber Cash on orders from Uber Eats, and you'll also get 3% Uber Cash on purchases made at restaurants and bars.
That 5% rate on Uber Eats purchases is unbeatable, and the 3% rate on other dining is competitive with other .
The will reward you well for travel expenses, offering a generous 3% back in Uber Cash on airfare, hotels and even travel agency expenses. But travel doesn't always include swiping tiny shampoo bottles from a hotel cart, and for those who prefer to travel a bit more like a local, the card earns that same 3% back on home share exchanges like .
And should you choose to take a passport-required adventure, the  can be a top-notch travel companion thanks to its . It also runs on the Visa payment network, so acceptance will be widespread.
The comes with a perk that can be somewhat hard to find: cell phone insurance. If you charge your monthly cell phone bill to the card, you'll get coverage for damage or theft of up to $600 per claim after a $25 deductible. This coverage is good for up to two claims and $1,000 per 12-month period.
Your cell phone carrier will typically charge you a monthly fee to get similar protection.
When it comes to rewards cards that pay elevated rates in different areas, the buddy system can be the most efficient way to maximize your earnings. By the with another card, you can earn elevated rewards on nearly all of your spending.
For example, if your eating expenses are evenly split between dining out and cooking at home, it may make sense to use the for restaurants and a card like the  for your grocery shopping, since it earns 3% cash back at U.S. supermarkets on up to $6,000 a year in purchases, then 1%. Terms apply (see ).
To view rates and fees of the , see .