5 Things to Know About the Pesto Credit Card
It's an option for those who lack the cash for a security deposit — as long as you have an asset worth at least $500 and are willing to risk potentially losing it if you default.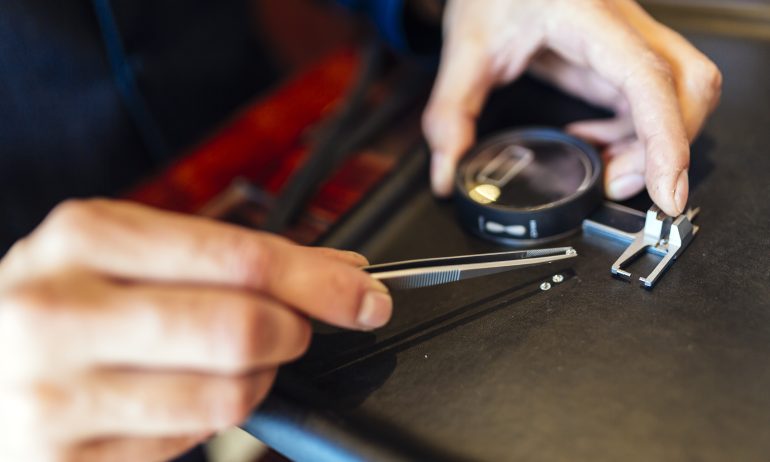 Many or all of the products featured here are from our partners who compensate us. This influences which products we write about and where and how the product appears on a page. However, this does not influence our evaluations. Our opinions are our own. Here is a list of our partners and here's how we make money.
When the Pesto Mastercard debuted in May 2023, it billed itself as a unique secured credit card that could be secured with an asset rather than a traditional cash deposit. Since then, the card has undergone a few tweaks, but its primary innovation remains. If you don't have enough liquid cash for a security deposit, the Pesto card — issued by Continental Bank — could be an option for getting access to credit.
Be warned, though, that you could lose the valuable item you put up for collateral if you default on payments.
Here are five things to know about the Pesto Mastercard.
1. The credit line can be secured by a physical asset
Pesto isn't the only asset-secured credit card out there, but it's still relatively rare to find a card that allows you to use a physical item as collateral. For traditional secured cards, a cash security deposit — usually around $200 — is necessary to open the credit account. That deposit is eventually refundable, but forking over that much cash upfront, or even just tying it up for a period of time, can be prohibitive for some people.
Potential Pesto cardholders may submit multiple items as collateral in order to get a higher credit limit. The minimum total value of all assets must be $500, while the maximum credit limit on a Pesto card is $25,000.
Pesto accepts the following items as collateral:
2. A cash deposit will also secure the credit card
Those who have a cash reserve but not a collateral item — or who can't bear to part with their valuables — can submit a cash security deposit instead. The credit line will be equal to the security deposit. Pesto requires a $200 security deposit and caps credit limits secured by cash at $2,000. So, if you want a credit line greater than $2,000 on a Pesto card, you'll have to put up a physical asset to get it.
Pesto says it will appraise valuables within a day of receipt. If the item is approved as collateral, Pesto will issue a digital credit card that can be used immediately in the digital wallets Apple Pay, Google Pay or Samsung Pay.
The Pesto Mastercard has a $39.96 annual fee, which cardholders will pay in monthly installments of $3.33. That amount may not seem like a lot, but other cards for people with poor or no credit don't have an annual fee.
4. There's a submission process, and a risk to note
If you secure your Pesto credit line with a physical item, you'll have to send it to Pesto, where its value will be assessed by experts certified by the Gemological Institute of America.
Items may be dropped off at one of Pesto's partner locations or mailed to Pesto using a prepaid UPS shipping label. Valuables are insured during shipping and while they're held in temperature-controlled storage. Return delivery is also free for cardholders whose accounts are closed with no outstanding balances.
Cardholders with accounts in default for more than 90 days risk forfeiture of ownership of their valuables to Pesto.
5. There's an upgrade path
Cardholders who make six consecutive on-time payments are automatically considered for a partially secured or fully unsecured Pesto card. Qualifying cardholders don't have to apply for another card and simply keep their original Pesto card.
A partially secured card means that the cardholder has received a credit limit greater than the collateral asset's value, but Pesto retains the item to secure part of the credit line. If the cardholder graduates directly to a fully unsecured Pesto card, Pesto will return the collateral item.
Factors that may determine whether a cardholder upgrades to a partially secured or unsecured card include credit scores and utilization ratio.
Find the right credit card for you.
Whether you want to pay less interest or earn more rewards, the right card's out there. Just answer a few questions and we'll narrow the search for you.
Get Started
Get more smart money moves – straight to your inbox
Sign up and we'll send you Nerdy articles about the money topics that matter most to you along with other ways to help you get more from your money.