5 Things to Know About the Yendo Credit Card
The card is secured by your vehicle, which could give you access to a substantial credit limit — but at the risk of losing a precious asset if you default.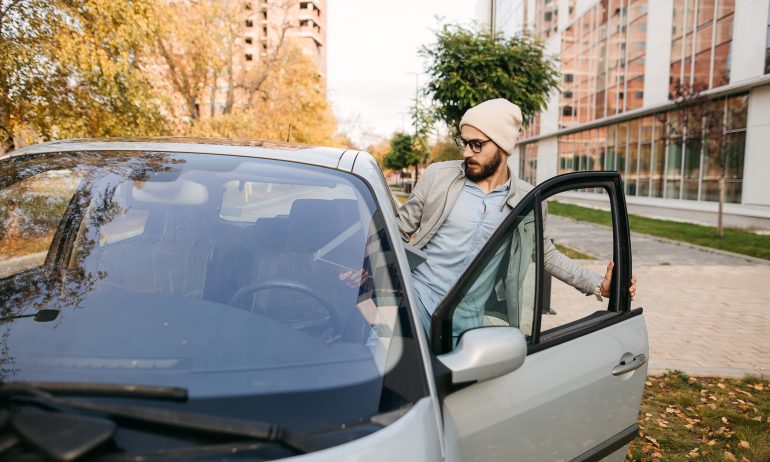 Many or all of the products featured here are from our partners who compensate us. This influences which products we write about and where and how the product appears on a page. However, this does not influence our evaluations. Our opinions are our own. Here is a list of our partners and here's how we make money.
Secured credit cards are good options for those with bad credit (FICO scores of 629 or lower). They're easier to get approved for because they require you to put down a refundable security deposit, which becomes your credit line and eases the risk that the card issuer is taking by lending you money.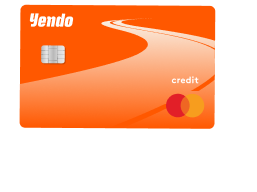 But coming up with that deposit, often around $200, can still pose a hurdle.
The Yendo Credit Card, issued by Cross River Bank, works a lot like a secured credit card, but instead of a cash deposit, it's secured by an asset: your car.
For those who lack the liquidity for a cash deposit — and can't afford to tie up that money for months on end — this might sound appealing. But using your car as collateral, even if it's just for a few months, is a move that warrants careful consideration. After all, your automobile is among your most important assets, as it allows you to get to and from a job. And if you default on your payments with the Yendo card, it's possible that your car could be repossessed. (More on that later.)
Here are five things to know about the Yendo Credit Card.
1. Your car is your collateral
The Yendo card isn't the only asset-secured credit card on the market, but it may be one of the only ones specifically tailored for automobile owners. Eligible vehicles that can be used as collateral for the Yendo card include:
Furthermore, the vehicles must meet these requirements:
Must be in working condition. 

Must be owned by the card applicant. If you leased the car or took out a loan to purchase it, it can't be submitted as collateral. 
To be approved for the Yendo card, you'll need to upload pictures of the car in the Yendo app, then drop the title off at one of Yendo's partner locations or mail it to Yendo via FedEx. (Yendo covers the shipping costs.)
Your credit limit on a Yendo card will depend on the year, make, model and condition of your vehicle and will range from $450 to $10,000. If Yendo determines that the credit line wouldn't be at least $450, you can't get the credit card. Only one vehicle is allowed per credit line.
The Yendo card joins a list of credit cards that can be used almost immediately upon approval. Most Yendo applicants, within 30 minutes of being approved, will receive a virtual credit card that can be used to make online purchases or with Apple Pay, Google Pay or Samsung Pay.
2. Owning a car isn't the only requirement
Potential Yendo cardholders have to check a few more boxes to qualify. Applicants must live in the U.S., Washington, D.C., or a U.S. military location and have either a Social Security number or Individual Taxpayer Identification Number (ITIN); however, U.S. citizenship isn't required.
You'll also need to disclose your income and expenses to demonstrate an ability to pay the credit card bill, but Yendo doesn't disclose the minimum income required to get the Yendo Credit Card.
3. You can get the title back …
Yendo will return the vehicle title to you as long as you've completely paid off the credit card balance and ask Yendo to close the account.
In this way, the Yendo Credit Card acts like a secured card that returns the security deposit to the cardholder if the account is closed in good standing.
4. … Or you could lose your car
Yendo founder and CEO Jordan Miller said in an email that repossession is a possible consequence of missed payments — but only after the issuer has exhausted all other options to recoup the outstanding balance. He also said that one missed payment will not trigger a repossession as long as the cardholder communicates to Yendo about their financial hardship.
Even if losing your car isn't a likely outcome, some people may still be wary of putting up a vehicle as collateral. For those who don't want to take that risk, other secured cards may be more appealing. The OpenSky® Plus Secured Visa® Credit Card usually requires a $300 security deposit, but you can pay that over 60 days. The Capital One Platinum Secured Credit Card also allows cardholders to pay the deposit in installments, and it's possible to get a $200 credit limit with a $49 security deposit, depending on your creditworthiness.
The point is, you may not need $200 to get started with a secured credit card.
Normally the OpenSky® Plus Secured Visa® Credit Card requires a $300 security deposit. But the issuer occasionally lowers that requirement. Right now, new cardholders can apply for the OpenSky® Plus Secured Visa® Credit Card with only a $200 security deposit.
The Yendo Credit Card doesn't require a cash security deposit, but it does charge a $40 annual fee. And unlike the deposit for secured credit cards, annual fees aren't refundable.
A solid $0-annual-fee alternative is the Capital One Quicksilver Secured Cash Rewards Credit Card. It earns an unlimited 1.5% cash back on all purchases, and eligible cardholders can eventually qualify to upgrade to a traditional, non-secured Capital One credit card (and get their deposit back).
Find the right credit card for you.
Whether you want to pay less interest or earn more rewards, the right card's out there. Just answer a few questions and we'll narrow the search for you.
Get Started
Get more smart money moves – straight to your inbox
Sign up and we'll send you Nerdy articles about the money topics that matter most to you along with other ways to help you get more from your money.