How to Save Money While You're in College
Leave the car at home and take advantage of free services included in your tuition and fees to save money on college costs.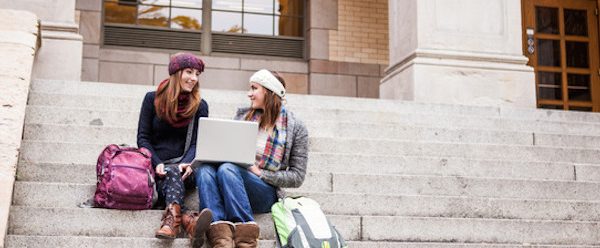 Many or all of the products featured here are from our partners who compensate us. This influences which products we write about and where and how the product appears on a page. However, this does not influence our evaluations. Our opinions are our own. Here is a list of our partners and here's how we make money.
College is stressful enough, what with midterms, finals and new friend groups. Don't let the cost of college expenses add to your worries. Try these tricks to save on everything from food to tuition and textbooks.
High school graduates in 2017 lost out on as much as $2.3 billion in free federal grant money by not completing the Free Application for Federal Student Aid, according to a NerdWallet analysis. Fill out the FAFSA before each new school year, regardless of your family's financial status, to tap into federal, state and institutional grants and scholarships. If you're eligible to receive funds, you won't have to reach as deep into your own pockets.
2. Borrow or rent textbooks or buy used
Instead of shelling out big money for brand new textbooks, you can save significantly by borrowing them or buying them secondhand. Visit your library, ask a friend or find other students willing to lend books and supplies through campus community groups on sites like Facebook or Reddit.
You can also compare prices between your campus bookstore and sites like Amazon and Chegg, or go paperless — you might find e-books with lower price tags.
Before you build a budget
Track all your spending at a glance to understand your trends and spot opportunities to save money.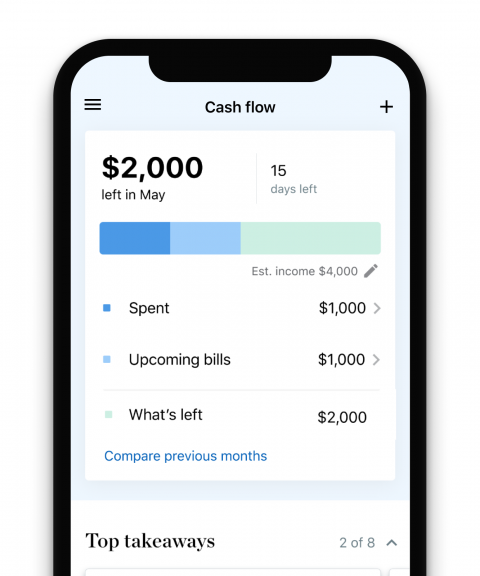 3. Score student discounts
Use your student ID or email address to get discounts at stores, restaurants, museums, movie theaters and more. For example, students are eligible for a free six-month trial of Amazon Prime, with perks like free two-day shipping and Prime Video streaming, followed by half-price membership. Ask retailers about special rates for students.
4. Get your degree in 4 years
Earning a bachelor's degree in four years, as opposed to five or six, can save you thousands. Full-time in-state students at public four-year schools paid an estimated $4,140 in net tuition and fees alone in 2017-2018, according to a 2017 report by the College Board. That figure doesn't include room and board and other fees, which often cost more than tuition.
"

Earning a bachelor's degree in four years, as opposed to five or six, can save you thousands.

"
5. Compare food and housing options
Campus meal plans tend to cost more than groceries. If you aren't required to have one, consider scaling back or canceling your meal plan in favor of preparing meals at home. Renting a place off campus or living at home can also put less strain on your wallet. Read your university's charges closely and see if you can find cheaper alternatives.
Thinking about bringing a car to school? You might want to hit the brakes. Many colleges include campus and public transit costs in the tuition and fees bill. Biking, walking or taking the bus will spare you costs like gas, maintenance, parking and tickets. Consider your needs and calculate what it would cost to have a car on campus versus leaving it behind.
7. Use free or cheap campus resources
Besides transportation, your tuition and fees might cover amenities like gym memberships, IT services and library borrowing. Other commonly provided resources include tutoring, counseling and career services. Check what your college offers before you pay extra for the same service elsewhere. Look for free events and activities like movie screenings, open-mic nights, concerts and intramural sports.
When shopping for groceries, school supplies, household goods or clothing, employ these money-saving tactics: Set a budget, make a list, search for coupons and compare prices to avoid overspending. Another prudent strategy is to buy in bulk, then split the items — and the bill — with friends or roommates. Remember to use student discounts where available.
Your family might partially foot the tuition bill or let you bring laundry home during visits. They can help you save in other ways, too. For example, splitting a family cell phone plan can keep more money in everyone's wallets than having separate plans. Discuss expenses with your relatives to find out what they'll agree to share or cover.
10. School yourself in financial matters
In addition to basics like budgeting, tracking expenses and reducing spending, learning about bank accounts, credit cards and other personal finance topics can help you save money. Shop around before you sign up for anything because some products — especially ones that are marketed toward students — include fees, minimum account balances or high interest rates. If your options are limited, at least be aware of the terms and conditions so there aren't any surprises.
Score the right gig and you'll end up saving big time. Universities often compensate students who work as residential advisors with room and board. Working in a dining hall or campus cafe may get you free or discounted meals, on top of a paycheck. Work-study jobs give you the option to apply earnings toward tuition, room and board or fees, or to take your pay directly.
Student loans from our partners