5 Ways to Save at Summer Music Festivals
Ticket prices are what they are, but there are ways to keep overall costs down.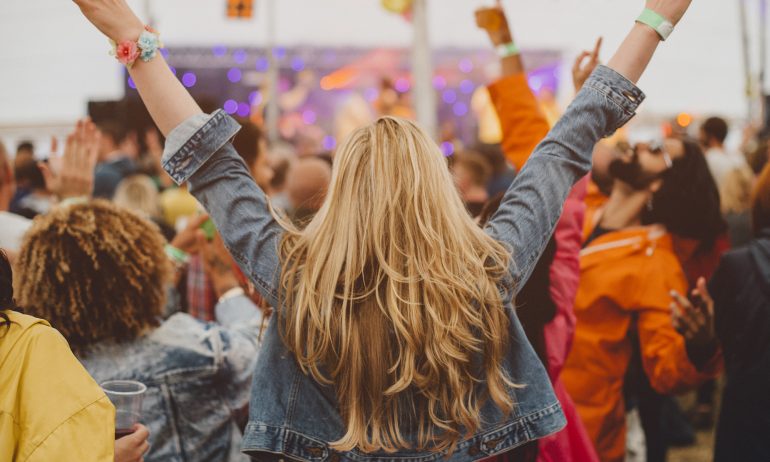 Many or all of the products featured here are from our partners who compensate us. This influences which products we write about and where and how the product appears on a page. However, this does not influence our evaluations. Our opinions are our own. Here is a list of our partners and here's how we make money.
While the dream might be making (lots of) money to play Lollapalooza like Bruno Mars, the reality is spending money to see him in concert and drink overpriced beers.
Thankfully, until you can work that "24 karat magic," you've got ways to save on the food, drink, transportation and other expenses. But you'll have to do this prep work:
Don't waste money by having food, drinks or other items confiscated at the entrance. Review the festival website to learn what exactly you can and can't bring in. Selfie sticks, for example, are prohibited at Lollapalooza, Pitchfork Music Festival and Newport Folk Festival. Large bags, umbrellas, coolers, chairs and food may or may not fly, depending on the concert.
"

Don't waste money by having food, drinks or other items confiscated at the entrance.

"
Mind the details when packing water, too. Festivals vary in their rules on what size water bottles can be and what materials they can be made of, as well as whether they must be empty or full and "factory-sealed."
Concerts and music festivals aren't known for their bargain bites, but you've got to eat. Here's the solution of Rob Janicke, longtime festival attendee and co-founder of the SoundEvolution Music record label: Before entering, "I always eat as much as I can without making myself sick."
One breakfast that should fill you for the first few sets is a vegetable omelet with a side of avocado and two slices of 100% whole grain toast, says Keri Gans, nutritionist and author of "The Small Change Diet." If you plan to camp at a festival like Bonnaroo, pack foods with that same combination of protein, healthy fat and fiber.
Continually refill your water bottle at water stations and fountains, too. You'll stay hydrated for free and (maybe) curb that temptation for a marked-up beer or lemonade.
Take public transportation for a few bucks if you're attending a festival in a big city — like Pitchfork and Lollapalooza in Chicago or Afropunk Festival in Brooklyn. These concerts and a few others are also accessible from within the city by bike. Make sure to securely lock your bike and save enough energy to both party and pedal.
If four wheels are a must, look into shuttle and bus options on the festival website. Or carpool with friends, Janicke says. "Share the gas and tolls, and it's much cheaper for everybody."
Whatever you wear to the festival may get muddy, sweaty, grass-stained or all of the above. So leave the designer bag and your go-to work shoes at home. Instead, sport old clothes that are fine to (potentially) ruin. And most large festivals happen rain or shine, Janicke adds. If the forecast calls for the former, pack rain gear so you won't be tempted to buy pricey apparel from the merch tent just to get into some dry clothes.
Before buying your ticket, consider checking the festival's website to see if organizers need volunteers. Or search Facebook for volunteer opportunities shared by vendors, nonprofits and "people who work festivals as a hobby," suggests Emily Berke, an administrative assistant for a talent management agency and freelance writer for the New Fury Media website. (You may have to save this strategy for 2019, as many of this summer's festivals may be fully staffed on volunteers.)
"

For some festivals, you can work a certain number of hours in exchange for a free or discounted admission.

"
The terms depend on the festival, but for some, you can work a certain number of hours in exchange for a free or discounted admission. You may also get free food (or meal tokens) during your shift, or free merchandise.
Volunteer duties can vary from scanning tickets to promoting the festival on social media, says Berke, who has volunteered at the Vans Warped Tour and other concerts. "Other times, you're running back and forth from backstage and you see your favorite artist," she adds. Of course, the trade-off for saving money and maybe — maybe! — running into Bruno Mars is that you'll also have to work.
For that reason, "it really takes someone who really, really wants to do it to work at a festival," Berke says. "But if you enjoy the vibe of festivals, or maybe you're trying to come up in the music industry, it really is so much fun."