5 Weird Jobs That No One Will Believe You Get Paid For
Will you find your dream job here? It depends — do your dreams include breathing fire or swallowing swords?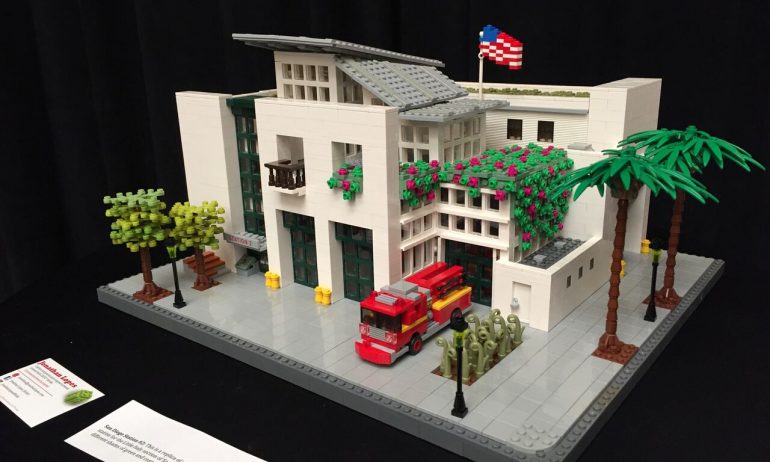 Many or all of the products featured here are from our partners who compensate us. This influences which products we write about and where and how the product appears on a page. However, this does not influence our evaluations. Our opinions are our own. Here is a list of our partners and here's how we make money.
Scrolling through job boards can be pretty disheartening, and not just because you need work. There are plenty of run-of-the-mill opportunities — barista, sales clerk, systems analyst (whatever that is) — but where are the really interesting jobs? The ones that give you great stories to tell at parties, yet still help pay the bills?
They're out there — but you probably won't find them on LinkedIn. Here are a few that might expand your job-hunting horizons.
If the thought of being wrapped in a stranger's arms sounds comforting rather than a recipe for a panic attack, a career as a professional cuddler might be for you. Cuddlist will help train you and match you with clients in need of a snuggle. Clients pay $80 an hour — and, no, there's no funny business.
Cuddler Saskia Larsen calls her job a "heart-opening experience," and says it's no more risky than her other gig as a massage therapist.
No matter how medically savvy a doctor might be, ineptitude with a speculum is one thing that separates a very bad gynecologist from a good one. Luckily, there are women like Austin, Texas-based poet Jodi Egerton willing to serve as "practice pelvises" for medical professionals learning to do internal exams.
"

People hold back because they're waiting to be perfect. But there's a certain point where you need to let go.

"
Ilise S. Carter

,

Fire-breather
"It's not a big deal to me," she laughs. "I've had two babies, so that area has been through a lot." And as for the potential discomfort from having inexperienced students examining you, Egerton swears they are generally very gentle. "They're fine, because they're terrified," she says.
While the pay ($25 an exam) doesn't take care of her mortgage, it does help with the bills — and the medical school stacks them so she can do up to nine a day. Besides the financial rewards, Egerton also looks at it as a public service: "I know they're scared and so if I can be there and make it less scary, by being friendly and smiling, that's a little service I can do for humanity."
3. Fire-breathing motivational speaker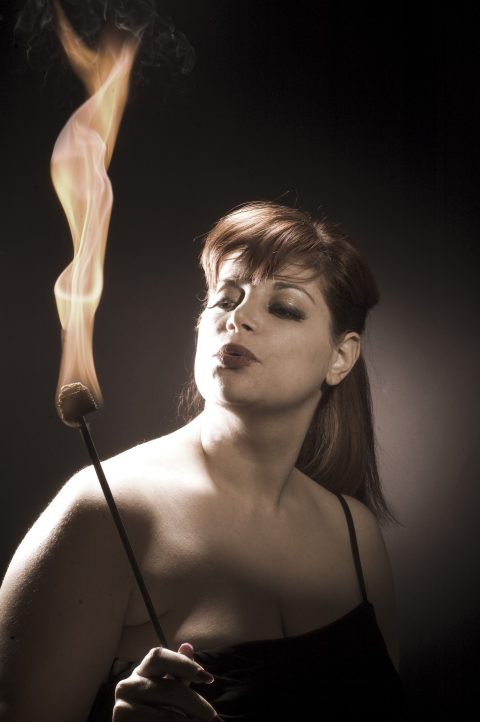 If you've ever been to a corporate retreat, you know how dull some of those team-building exercises can be. That's why fire-eater Ilise S. Carter is such a breath of fresh (and scorching) air at these events.
Carter, who goes by the Lady Aye professionally, has been hired to inspire by corporations like GE and Gap, and while she doesn't teach her audience to swallow swords, she says she "uses these skills to illustrate a way of overcoming fears." During her former career in financial services, she apprenticed with a sideshow performer at night and began performing in her 30s. Much to her surprise, she found that experience helpful in all other aspects of her life.
"People hold back because they're waiting to be perfect," she says. "But there's a certain point where you need to let go. You have to be comfortable knowing that you're going to fall down a bunch of times before you get good at something. That helps you allow yourself to become creative — and these are important lessons, even in the business world."
Jonathan Lopes was a musician when he moved to New York, cut off his hair, and took a regular job in publishing. Though he enjoyed a steady paycheck, he knew he had to find a creative outlet, too. One night after work he stopped by a toy store and picked up a Lego set. He put it together and never looked back.
"I did it as a hobbyist for about eight years," building increasingly complex designs, he says. Because he was immersed in the art world, more people saw Lopes' work and he started getting gallery shows. Eventually, someone at a nonprofit saw some of his work and commissioned a replica of the group's botanical garden. That snowballed into more commissions, including his first one from Lego — a version of New York's Apollo Theatre for its display at the now-defunct Times Square Toys R Us.
Besides occasional work with the brand, he says, "I do quite a few commissioned custom pieces for marketing firms, architects, private art collectors and corporate art collections." Now based out of San Diego, Lopes is also a mainstay at the BrickUniverse Lego fan convention, traveling to show his work throughout the year.
"You think I'm going to be naked in front of people — I just turned 50!" was singer Crystal Durant's reply when a friend told her she should start posing at New York City's Art Students League. Days later, Durant was standing on a platform, wrapped in a towel, in a room full of strangers with sketchpads.
If that wasn't awkward enough, the door then opened and a familiar face walked in. "It was a guy I'd had a job interview with two days earlier." That didn't stop her, though. In the two years since she started, Durant has worked as a model at least five days a week — much of it clothed — and derives about 90% of her income from the work. She still DJs and does social media on the side, but the model's life suits her. Her advice for aspiring muses: "You want to work for private clients — they pay more and it's cash."
Lego photo courtesy of Jonathan Lopes. Fire-eating photo courtesy of Ilise S. Carter.