6 AAPI Financial Influencers to Follow in 2023
Six financial professionals reflect on the complex relationship between Asian Americans and money, dispelling generational norms, and why there's no winning in the comparison game.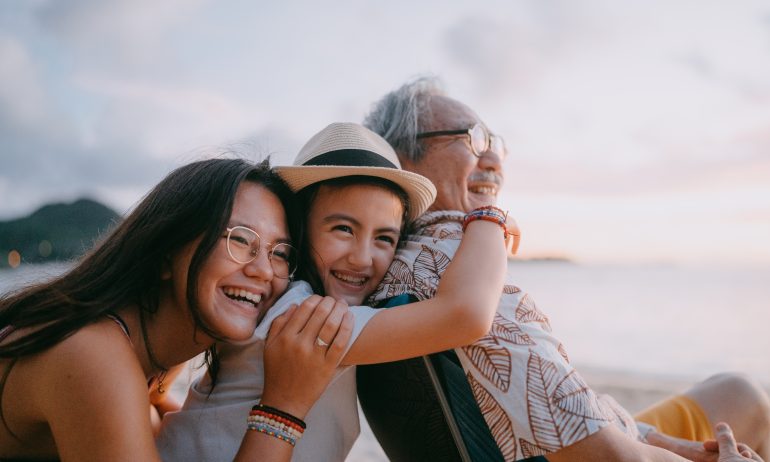 Many or all of the products featured here are from our partners who compensate us. This influences which products we write about and where and how the product appears on a page. However, this does not influence our evaluations. Our opinions are our own. Here is a list of our partners and here's how we make money.
The investing information provided on this page is for educational purposes only. NerdWallet, Inc. does not offer advisory or brokerage services, nor does it recommend or advise investors to buy or sell particular stocks, securities or other investments.
A 2021 study from Pew Research Center found that the median annual income of Asian households in the U.S. was nearly 39% higher than the rest of the country.
But lived experiences are much more nuanced.
"In my experience, managing money doesn't come up often in a typical Asian American household," says financial influencer Max Do. "You assume it's being taken care of, and it doesn't come up until there is a problem." That same study noted that income and poverty rates vary widely among the many ethnicities that fall under the umbrella term Asian Americans and Pacific Islanders.
Vivian Tu, another financial influencer, says her family loves to talk about money. Their experiences highlight just how varied the spectrum of financial exposure is within Asian American and Pacific Islander households, another reminder that the AAPI community isn't monolithic.
We spoke to six AAPI financial influencers to learn more about financial challenges faced by Asian Americans, how to balance money and familial responsibilities, and the importance of focusing on your financial journey.
Responses have been edited for length and clarity. Learn more about each financial pro below following the questions.
What do you think are the financial challenges Asian Americans face?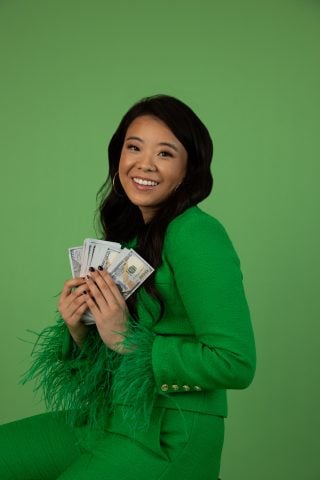 Vivian Tu, Your Rich BFF: "Given that so many Asian Americans have parents or grandparents who are immigrants who likely lived through some challenging times, the culture of saving is deeply rooted in our community. This is passed on, meaning that even grandchildren or great-grandchildren who grow up in financially stable, upper-middle-class families may face a constant fear of scarcity.
What I think is important to acknowledge is that as important as saving is, it's OK to also enjoy your life. Money is made to help you purchase goods and services that improve your daily living. We should also emphasize how important it is to invest and grow our wealth because saving money under the mattress is losing money over time to inflation."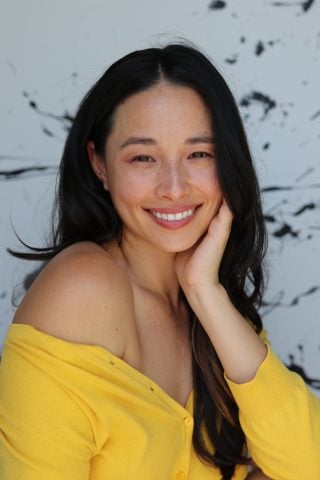 Aja Dang, Mstrpln: "My experience might be unique because, as a fourth-generation Asian American, no one in my family ever taught me about money. No one talked to me about savings or even how difficult it was for my parents to support me when I was younger.
The one thing that was more important to everyone was getting into a 'good' school so you could get a good job, which was the catalyst for my six-figure debt. My parents and I naively believed that going to out-of-state private schools seemed like a necessary expense for a promising future. Ultimately, that didn't end up happening, and I struggled with debt for a decade, but that experience indirectly taught me the importance of financial transparency and savings."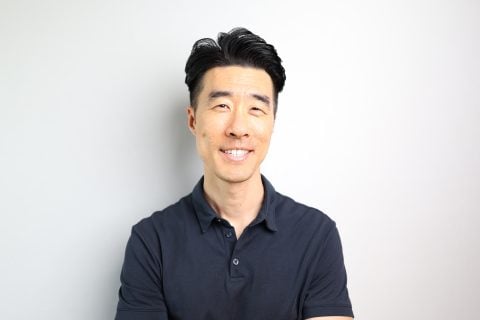 Tae Kim, Financial Tortoise: "Many second and third-generation Asian Americans grew up in working-class immigrant families where frugality and saving were the default. Our parents feared the new world and found comfort in saving as much as possible.
So we respond to our parent's culture of saving in two ways. One, we carry on the tradition and continue to save, finding comfort in it as our parents did. Or two, we retaliate because we feel we were deprived and live the luxurious lifestyle our parents kept us away from. I was, unfortunately, the latter. Each generation has its unique view of the world and approach to managing money, so it is important that we find our own."
How do you think the culture of saving influences how second- or third-generation Asian Americans manage money?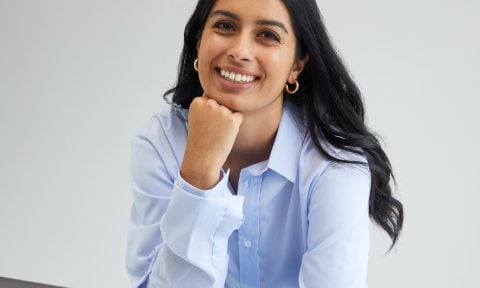 Simran Kaur, "Girls That Invest": "We have the challenge of understanding that our parents or elders immigrated with limited resources and for them, their primary goal was stability and safety for our finances. We, on the other hand, have the privilege of focusing outside of the stability bubble — we have more appetite for risk and for creating long-term wealth."
Aja Dang: "For many of us, the idea of living in, and supporting a multigenerational household is a unique financial challenge.
It's not just about supporting yourself and your family, but also supporting your parents as they retire, and maybe also your grandparents. And for my generation in particular, how do you support multiple generations while still dealing with student loan debt?
It's important to remember the best way to support our family is by putting ourselves and our needs first so we can make sure we're in a solid financial place to be able to support others."
Tae Kim: "One of the biggest challenges Asian Americans face when it comes to money is financial literacy. Many of us grew up under first-generation immigrant parents who didn't understand how the economy and financial market worked.
The next generation of Asian Americans enters the workforce never having discussed 401(k) contributions, insurance, or investing in general. So many of us fall prey to the financial marketing machine. Buying high fee-laden investments, risky bets, and unnecessary insurance because we think that is what we should do with our money. We must prioritize financial literacy from an early age to better prepare the next generation."
How do finances show up typically in Asian American households, and what tips would you give on managing money with family or relationships?
Vivian Tu: "Depending on what ethnicity you and your family are, money conversations may or may not be completely normal.
For example, my family is Chinese, and my relatives LOVE to talk about money. How much was that flat-screen TV? How much did you pay for that vacation? How big of a discount did you get on those new boots? However, talking about money can be seen as impolite in many other cultures.
That said, I really do encourage young people to learn more about their family's finances. Learning more about money early on is the easiest way to gain those skills firsthand, ahead of being an adult and navigating those experiences yourself."
Chris Chung, The Everyday Millennial: "In the majority of Asian American households growing up, the husband earns a large share of the income working a corporate job while the wife either stays home with the kids or earns a part-time hourly wage.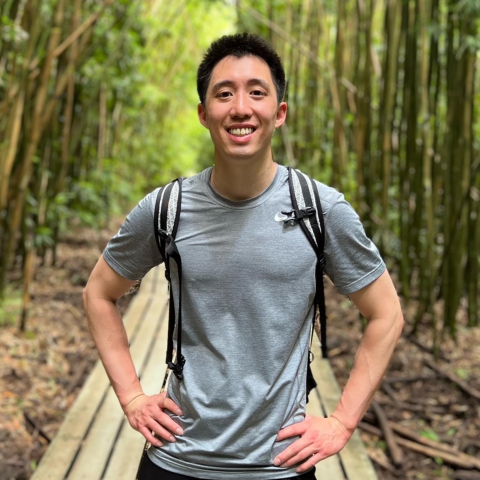 However, in the last 10 years, I've seen a large shift as both spouses each focus on growing their respective careers and bringing in a relatively equal share of the income.
My biggest tip for managing money with your family or spouse is to be 100% transparent and focus on being a team! Even if you maintain separate bank accounts, you should be talking with your spouse about your financial goals and what you want to accomplish together.
I've seen family dynamics struggle due to money. I'd recommend keeping specific numbers private because the only people who need to know the specifics about your finances are you and your spouse — nobody else."
Max Do, Max Miles Points: "In my experience, managing money doesn't come up often in a typical Asian American household. You assume it's being taken care of, and it doesn't come up until there is a problem. Sometimes, it almost feels taboo to talk about. My tip would be to be open about it, talk about how much money you make, how you're saving your money, and how you're investing it."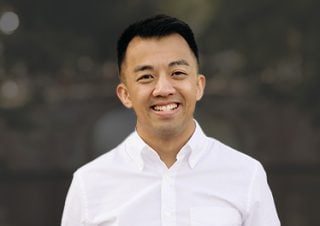 Aja Dang: "Do not ever gift or loan money to friends or family that you cannot afford to lose. If someone says they will pay you back, don't believe them because chances are they won't. Do not be afraid to say no to something you cannot or don't want to do. Also, do not feel pressured to support a multigenerational household. I think many of us want to, but if you can't afford it, don't do it. Do not put yourself in a state of financial stress because it's the 'right' thing to do."
What advice would you give to Asian Americans who feel as though they're not yet in the same financial situation as their peers?
Max Do: "My advice is to focus on your own financial journey and avoid comparing yourself to others. Setting your own goals and working towards them at your own pace is crucial. Sometimes, it can feel like there's competition among parents to see whose son or daughter is the most successful or wealthy. This sense of pride is especially strong for immigrant parents who came to the U.S. with nothing. This competition can also create additional pressure."
Simran Kaur: "One of the best — but perhaps crippling — parts of our culture involves celebrating educational, career and financial success. It's so easy to fall into the trap of comparing who has more, who bought their home first or who got the big promotion.
We are so proud of those around us who have hit milestones early on, but that does not come without the unfair comparisons that we put on ourselves. It's so important to step back and remind ourselves that we are only in competition with ourselves and that as long as we are getting better than our past selves, that is all that matters."
Chris Chung: "There's always going to be someone you know earning more money or more successful than you. Instead of comparing or worrying about it, put that energy towards improving yourself and what you can control.
In 2023, there's never been more free resources available discussing entrepreneurship, investing, real estate, which valuable skills to learn and how to build financial freedom for your future. Use these resources to your advantage and spend the time to build financial literacy yourself instead of worrying about what your peers are doing.
I started my first job working for a bobblehead company earning $25,000 while my peers were earning close to $100,000. I quickly realized early on that instead of wasting my energy asking myself, 'Why not me,' I needed to put in the work to create a new reality for myself."
Vivian Tu: "It's OK! We don't all start our financial journeys at the same place. Some people are born with major generational advantages and others face significantly more adversity. It's called personal finance for a reason, and comparison truly is the thief of joy. Focus on making smart money decisions for yourself and prioritizing your well-being. Don't let FOMO or someone else's Instagram feed make you feel like you have a bad life."
More about the influencers
Aja Dang is a content creator and founder of Mstrpln. After getting out of $200,000 debt, Dang built the Mstrpln budget planner using the layout she created for herself during her debt-free journey. Since launching, Mstrpln has helped thousands of people set and track their financial goals.
Chris Chung, The Everyday Millennial
Chris Chung is the creator of The Everyday Millennial, a platform that helps millennials master their finances. He aims to bring financial literacy to the forefront and empower millennials to achieve financial freedom. Chris has helped over 175 students get started investing and taking control of their financial futures.
Max Do is a content creator who teaches his over 400,000 followers and subscribers how to maximize airline miles, hotel points, and credit card points on Instagram, YouTube and TikTok.
Simran Kaur, "Girls That Invest"
Simran Kaur is the creator of a popular investing podcast for women and the author of "Girls That Invest." She aims to provide access to investing education for women and underrepresented groups. She has been featured in Forbes and Vogue.
Tae Kim, Financial Tortoise
Tae Kim founded Financial Tortoise, a YouTube channel focused on building wealth slowly. After paying off $105,000 in student loans, he found his passion for educating others about money. He is a graduate of UCLA, a former finance director and captain in the Army.
Vivian Tu is a former Wall Street trader turned educator, public speaker, host and entrepreneur. She is the founder and CEO of Your Rich BFF, which aims to make personal finance advice accessible and digestible for nonexperts and members of marginalized communities. She's also the host of the new podcast "Networth and Chill."
Get started with budget planning
Check your current spending across categories to see where you can save