7 Money Questions to Ask Before Getting Married
Sure, 'the talk' might feel awkward, but it could be much worse if you wait.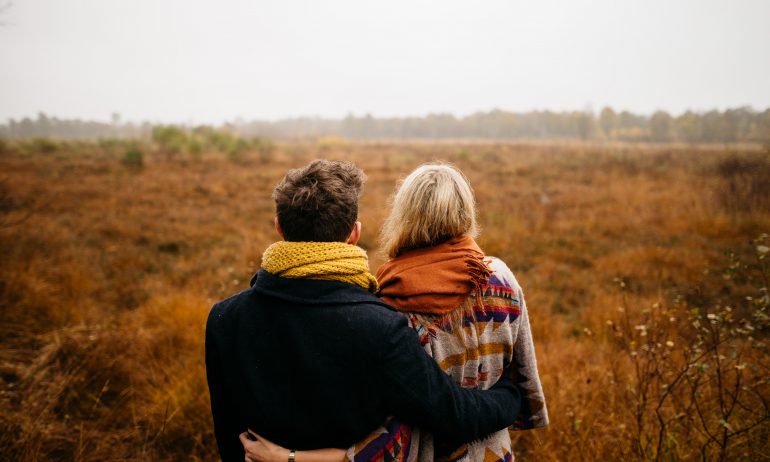 Many or all of the products featured here are from our partners who compensate us. This may influence which products we write about and where and how the product appears on a page. However, this does not influence our evaluations. Our opinions are our own. Here is a list of our partners and here's how we make money.
The question has been popped and the ring bestowed. But don't say "I do" just yet.
You may be getting married for love, but money can rip apart even the happiest of couples. Before you tie the knot, have a heart-to-heart with your dearly beloved and ask these seven questions. Yes, it could be awkward, but a tough talk now is better than a divorce later.
1. How much debt do you have? If you've gotten to the point of asking and answering the "big question" itself, you may know the answer to this one as well. If you don't, find out, pronto.
"

You may be getting married for love, but money can rip apart even the happiest of couples.

"
Even if your future spouse's debt is his or hers alone, it could still affect you. For example, if you plan to combine incomes, your partner may have to allot much of his or her earnings toward paying off loans and credit cards.
2. When do you think it's OK to go into debt? Speaking of debt, when does your future husband or wife think going into debt is fine? For any old reason? Or maybe never?
Debt can be a powerful tool, but it can also bring down a household's finances. Find out when your partner thinks it's OK to whip out the credit card or take out a loan before you end up with an unpleasant financial surprise.
3. How will we manage our money in marriage? There's so much to unpack here. It's really not just one question but a whole boatload. It's asking:
Who will pay the bills and handle the checking account?

Will we pool all our money or have separate accounts?

If we have separate accounts, how will we fund them?

Do I keep all my income and you keep all yours?

If so, how do we share expenses?

How often will we talk about our finances and money goals?
Tackling those questions can fill an entire evening. if you plan to talk about it over dinner, you might want to order an appetizer and dessert. And if you're at all uncomfortable with the answers or can't come to a consensus, consider getting a third party — a financial counselor or planner — involved to help before you tie the knot.
4. If someone needs money from us, what do we do? Do you need to check in with your spouse if you lend your friend $10 for lunch? Probably not. What if your elderly parents can't make their house payment? What's the drill for dealing with that situation?
Get on the same page before it happens. Otherwise, you may end up in a power struggle over if and when to be generous with your money.
5. When should we consult with each other before making a purchase? In the same vein, how much can each of you spend before you need to check in with your spouse?
An ideal way to avoid feeling micromanaged about spending is to budget a certain amount of fun money for each spouse each month. That money can be spent whenever and however you'd like. If you want more, you'll need to check in with your better half to make sure that spending won't hurt the family finances.
6. How much should we save? Some people are spenders, some are savers, and some are in between. You can find out where your future spouse falls by asking about his or her philosophy on saving.
Save for emergencies, the kids' college funds, retirements and those yearly vacations you know you want to take. NerdWallet recommends dedicating 20% of your income to saving and paying off debt.
7. If we have kids, will we both work? Ah, this is the million-dollar question. It's the one that can breed resentment and anger if you don't understand each other's perspective from the get-go.
Maybe you want to stay home with the kids, but your spouse doesn't want the lifestyle change that comes from a loss of income. Or maybe it's the opposite situation. Maybe you can't dream of quitting, but your spouse expects you to parent full time at home.
There's no right answer to any of these questions, but there is a wrong answer. The wrong answer is "I don't know," so make sure you get it right before getting married.