What Is an Adverse Action Notice?
An adverse action notice tells you why your credit application was denied.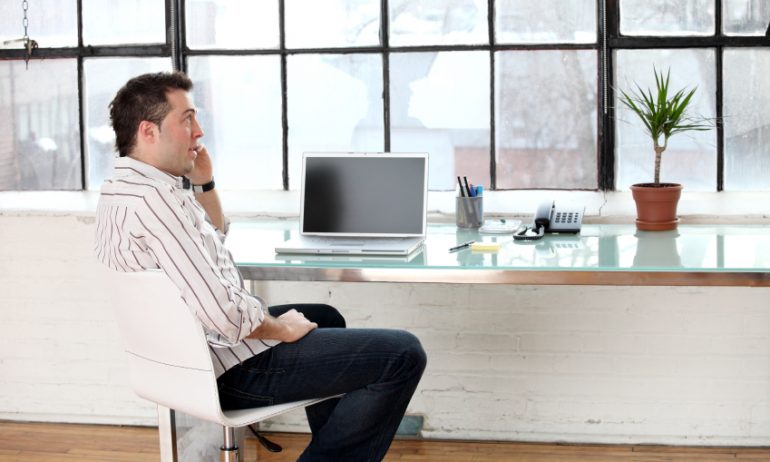 Many or all of the products featured here are from our partners who compensate us. This influences which products we write about and where and how the product appears on a page. However, this does not influence our evaluations. Our opinions are our own. Here is a list of our partners and here's how we make money.
If you apply for credit and don't get it, federal law requires the creditor to tell you why. That explanation is called an adverse action notice or adverse action letter.
An adverse action notice, while disappointing, offers valuable information. Use it as a guide to polish your credit profile before applying again. Every application can cause a small, temporary dip in your credit scores, so you want to be reasonably sure you're in good shape to be approved.
Here are some reasons you might receive an adverse action letter, what it will tell you and what to do next.
Get score change notifications
See your free score anytime, get notified when it changes, and build it with personalized insights.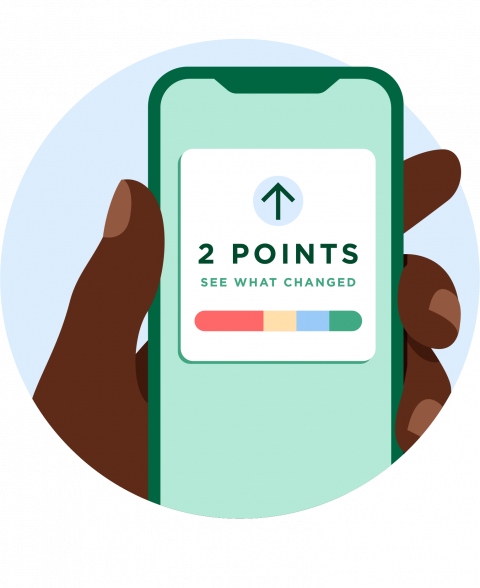 Too much debt or too little income
Several factors can result in a credit denial, according to Rod Griffin, director of public education for credit reporting agency Experian.
Lenders and card issuers look not only at the likelihood you'll repay based on past actions — that's what your credit score indicates — but also whether you have enough money to pay new obligations. Among the reasons a creditor might turn down an application:
Too little income to support the payment

A high debt-to-income ratio, which indicates your existing debts leave little room in your budget for a new payment. A ratio below 20% is considered excellent. One above 50%, especially if a lot of it is credit card debt, is a signal you should explore debt relief options rather than take on more obligations.

You co-signed a loan or credit card. Even if the person you co-signed for is faithfully making on-time payments, creditors still view it as your debt obligation and factor it into your debt-to-income ratio.

Little or no work history, such as if you are new to your current job or to the workforce

Irregular or seasonal income

Excessive recent credit inquiries, which may be seen as a sign of financial distress. (But note that checking your own credit doesn't count as a credit inquiry.)
Late payments or bankruptcy
Creditors, particularly some credit card issuers, may say no if you were a customer before and didn't pay as agreed — for instance, if you had delinquent payments or had the debt erased through bankruptcy.
Even after a bankruptcy has been removed from your credit report, it might still show up in a financial institution's account records. That company is not obligated to extend credit to you.
How an adverse action notice can help you
It's tempting to just crumple up that letter or delete that email. Instead, use it to get a better outcome next time.
The creditor who turned you down can provide the notice in writing or over the phone. If the notice was oral, you can request a written copy. The notice must include:
The specific reason or reasons for denial

Which credit reporting agency supplied the information the creditor used to make the decision and how to contact that agency

Notice of your right to a free credit report from the agency whose data was used, if you request it within 60 days. That's in addition to the free annual credit report you can get annually from each of the three major credit reporting agencies.

Your right to dispute the information used to make the decision

Your credit score, if it was used in the decision. The credit score will include "reason codes" that explain why it wasn't higher.
First, follow the notice instructions on how to get a free credit report, so you can check it yourself. Mistakes on your credit report can lower your score, so dispute any errors you see. NerdWallet offers free credit report information, updated weekly, that can help you monitor it.
Then, deal with the reasons you were turned down.
Address reasons cited in adverse action letter
1. Act. You may be able to directly address some roadblocks. For instance, if your debt-to-income ratio was too high, you can focus on paying down a credit card or loan balance before applying again.
2. Wait. Some obstacles — such as having insufficient payment history or short work history — can be overcome by waiting a bit before reapplying.
3. Change your target. Some reasons you were turned down will signal you need to change what you're applying for. If your income is too low for the amount you hoped to borrow or your score is well below those typically accepted for a particular credit card, look for a more realistic target.