Your Financial Health Score
Understand where you are so you know what steps to take next. Answer 8 simple questions about how you spend and save — and then see how to build your financial wealth.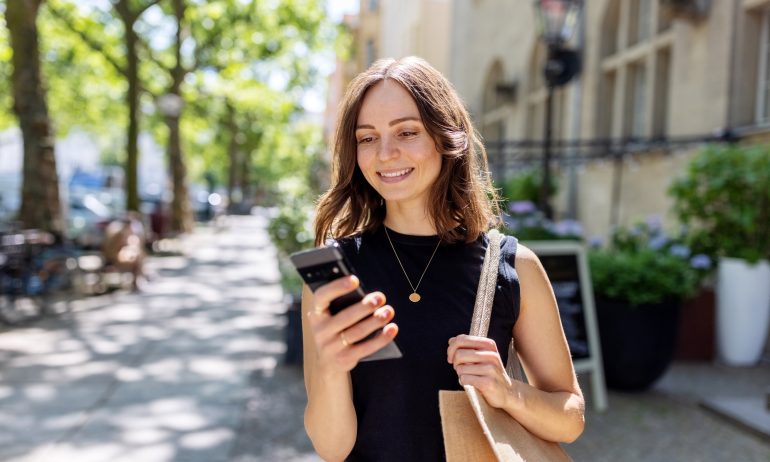 Many or all of the products featured here are from our partners who compensate us. This influences which products we write about and where and how the product appears on a page. However, this does not influence our evaluations. Our opinions are our own. Here is a list of our partners and here's how we make money.
"Financial literacy" is a widely used term that refers to the skills and knowledge you use to make financial decisions. But it sometimes suggests poverty and other money crises stem solely from a lack of knowledge — an assumption the ignores the complexities of life.
Think instead in terms of "financial health," which measures your ability to handle financial stressors and reach your long-term goals.
You can improve your financial health with a series of actionable steps that build stability over time. Use the eight-question quiz below, which leverages the Financial Health Network FinHealth Score® Toolkit, to understand your starting point. Then read on to discover the next steps for leveling up to greater security.
How to improve your financial health
For most people, attaining financial health is a journey. Your journey may begin in crisis — during a period of unemployment or low wages, for example — or you may be in a good-paying job with benefits and ready to save for your children's college fund or maximize your retirement savings.
Your score in the financial well-being assessment above gives you an idea of where you are. The three sections below expand to provide helpful guidance. Start with the one tailored to your score, but also feel free to check out the next section to how your journey will continue.
If you're financially vulnerable (0-39 points)
"Financially vulnerable" means you likely have a hard time keeping up with your bills and may be unable to save for the future. A surprise bill such as a car repair or doctor's visit can spell disaster when you're in this position — you don't have a financial cushion and might not have access to low interest loans or credit when you need to cover an unexpected expense.
Here are some resources that may help you in a crisis and lay the groundwork for greater financial security.
Help in a financial crisis
Learning the basics of personal finance
If you're financially coping (40-79 points)
As someone who is financially coping, you may be thriving in some areas but struggling in others. Perhaps you are buried by debt but manage to make all of your minimum payments on time, or you manage your debt well but aren't saving for retirement. Like the financially vulnerable, an unexpected expense could destabilize you.
More than other groups, you may find helpful resources in all categories, but here are some to help address possible financial pain points and shore up your security.
Building and maintaining your credit score
Saving for and buying a home
Saving for financial goals
If you're financially healthy (80-100 points)
Financially healthy folks are successfully managing all aspects of their financial life. They have good to excellent credit, a handle on debt, an emergency savings fund and are on the right track for retirement. The goal for you, if you fall in this category, is staying the course and reaching your financial goals.
Here are some resources to maximize your efforts and ensure you're getting the most out of the optimal position you're in.
Financial health maintenance
Saving and investing for retirement